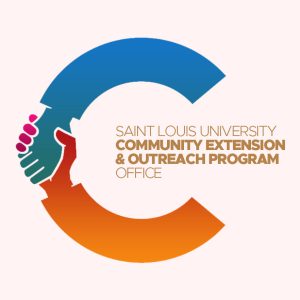 The Community Extension and Outreach Programs (CEOPO) serves as the supporting and coordinating arm for the development of the University's extension and outreach programs. Its main task is to ensure that the University's extension, outreach, and social services development agenda is carried out and well-organized. Specifically, it promotes collaboration among the different schools, offices and extension institutes and foundations in the University and provides support services so as to facilitate their extension endeavors.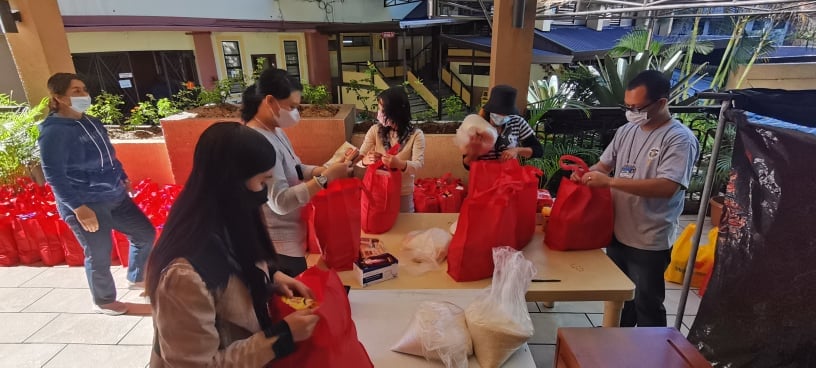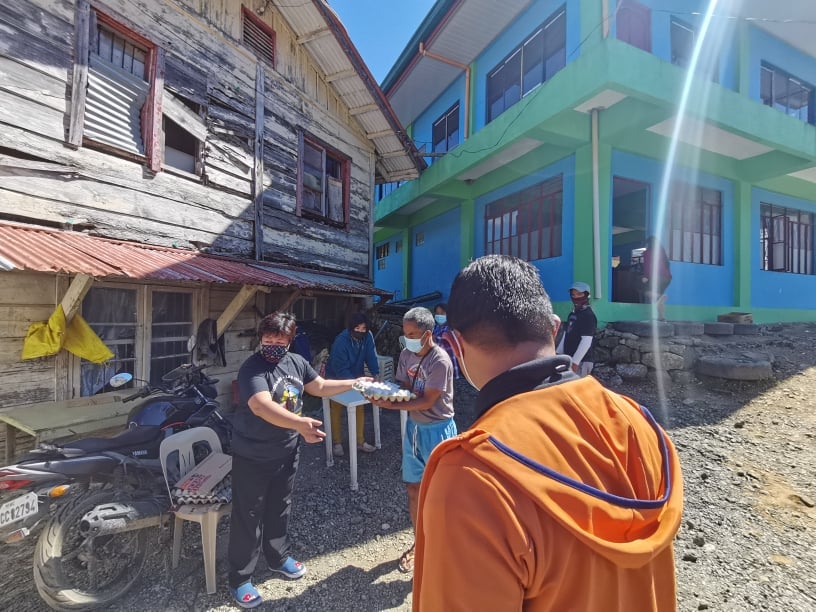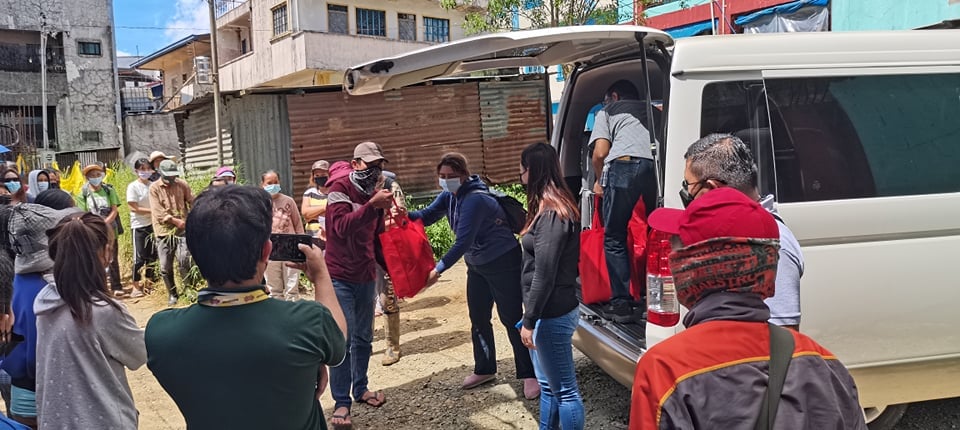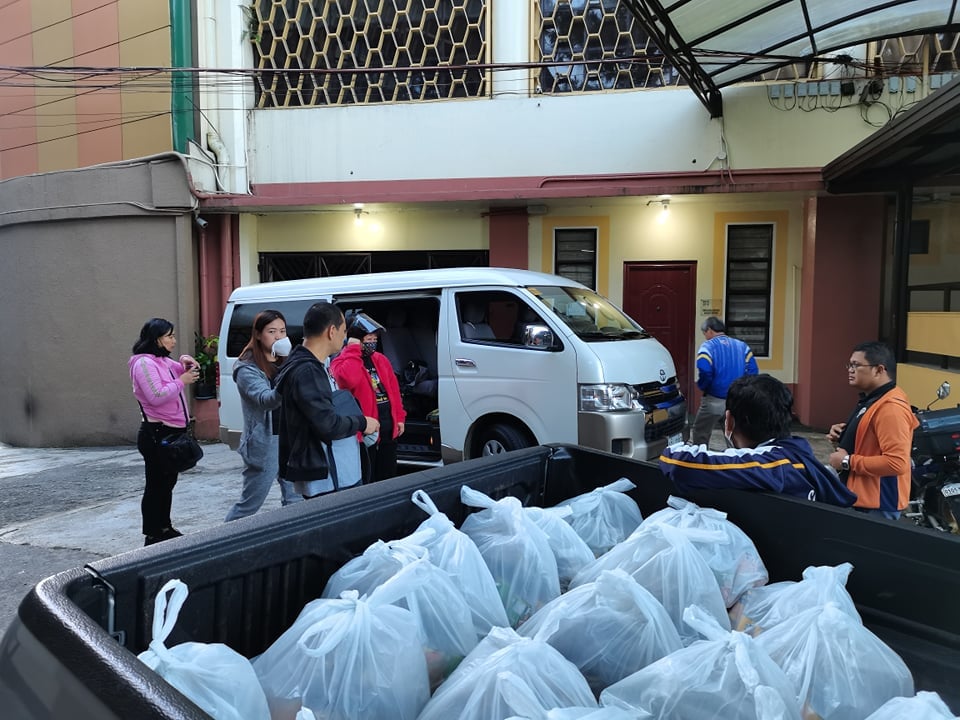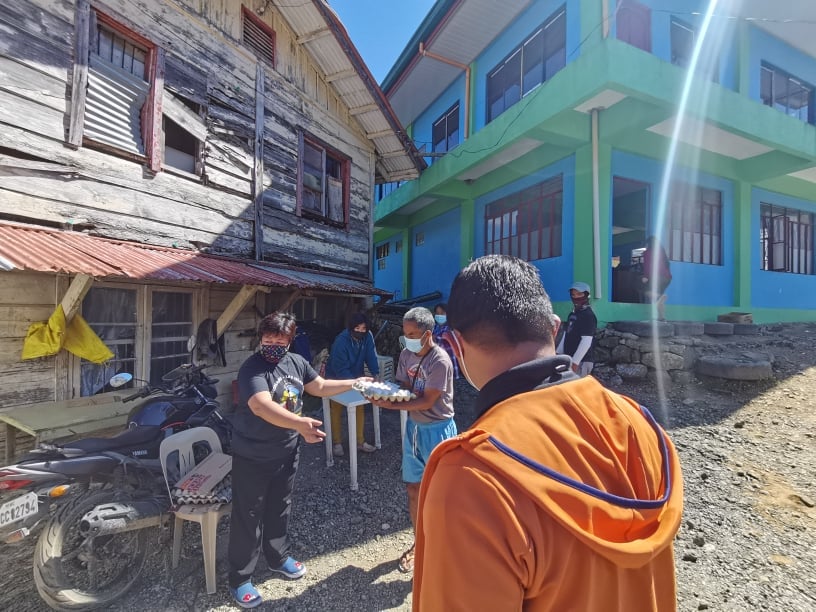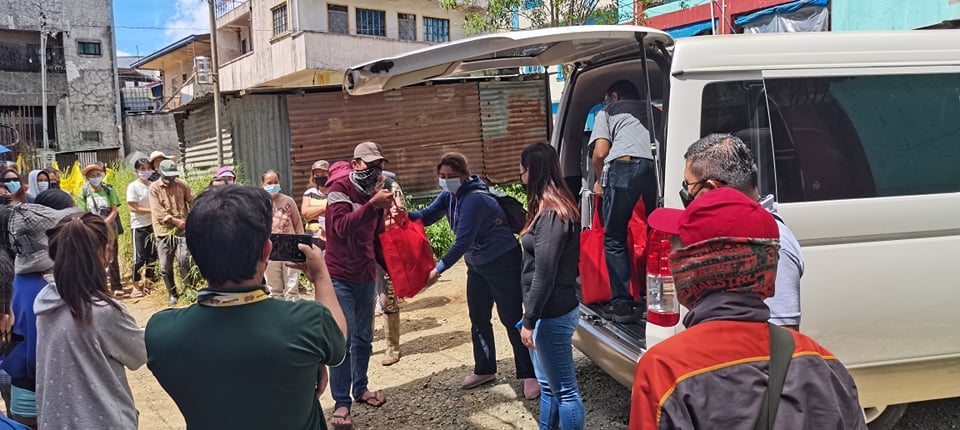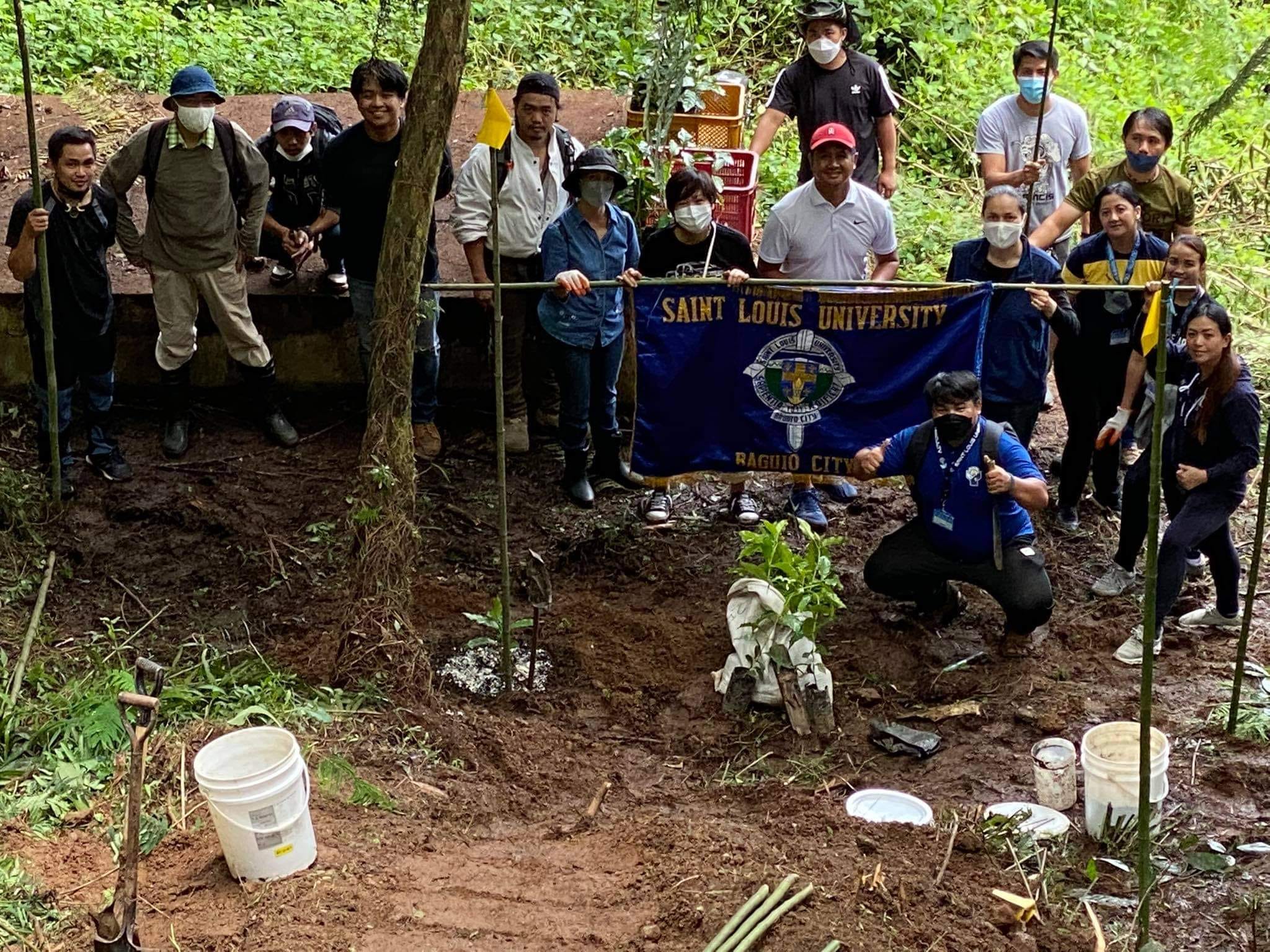 247142842_4260998277328921_6364884738701760647_n-1
250929152_4298550833573665_3398403388847680474_n-1
248016580_4260995820662500_1980759648614659509_n-1
250789453_4298548240240591_9079193823648442852_n-1
245650772_4260994720662610_7405413652271489003_n-1
250929152_4298550833573665_3398403388847680474_n
250789453_4298548240240591_9079193823648442852_n
248016580_4260995820662500_1980759648614659509_n
245650772_4260994720662610_7405413652271489003_n
297492323_10159327612468178_9129317519102456508_n
SLU derives its mandate for extension and social services from its identity and role as an institution of higher learning with its trifocal functions of instruction, research, and extension. However, unlike state universities and colleges (SUCs) which are mandated specifically to align their programs in support of national, regional or local development plans (cf. RA 7722 or Higher Education Act of 1994, Sec. 2, Par.2), the University adopts a more liberal thrust for each extension programs. As CICM (Congregatio Immaculati Cordis Mariae / Congregation of the Immaculate Heart of Mary) educational institution, it pursues its programs within the broader frame of the CICM missionary focus on the transformation of the world and the coming of the reign of God (CICM Constitutions Commentary, 1999) through its Justice, Peace, Integrity of Creation, and Indigenous Peoples' Apostolate (JPIC-IPA).

Guided by the vision of holistic development of peoples and community, the University commits itself to the educational, religious, cultural, socio-economic, political, health, and environmental development needs of its partner communities and the nation as a whole. However, as there are also other institutions working on each of these areas, the University endeavours to focus on particular needs that are least attended to especially those that are in line with CICM mission priorities and Catholic Educational Association of the Philippines' JEEPGY Advocacies and insofar as its capacities can reasonably allow.

As a higher education institution with expertise in teaching and research, it is precisely these specializations that the University brings to bear in its extension programs. Extension, however, is not a one-way traffic. As the University shares its expertise with the partner communities, a positive feedback is generated from the partner stakeholders and the process of extension itself, leading to more insights and questions on the state of knowledge. As theory meets practice, as formal knowledge meets casual needs, new impetus for knowledge generation and refinement shall ensue. This dynamic shall then enrich instruction and research within the University.
Activities
No.
SCHOOL OF ACCOUNTANCY, MANAGEMENT, COMPUTING, AND INFORMATION STUDIES
Title of Program
Extension Program Coordinator
Direction
1
Diversification and Quality Assessment of Ube-based food products produced by the Banangan Women's Association of sitio Suyoc, Sablan, Benguet with subsequent FDA approval for improved livelihood Opportunities
Ms. Araceli B. Tambol
Project 2: Scientific Quality Assessment of Ube based food products based on Sensory Evaluation Methodologies, Nutritional Analysis and/or Allergen Testing with the goal to get the FDA approval for sales and gather data for more effective product making
2
E-learning Management System for Ephiphany Christian Academy of La Trinidad Inc.
Ms. Ria N. Fernandez
Needs Assessment, Feature Identification and Design and Development of the Learning Management System
3
BENGUET COFFEE PROJECT: A Coffee + Agritourism + Social Enterprise + Community Development Project for the IWAK TRIBE INDIGENOURS COFFEE FARMERS ASSOCIATION INC. in Domolpos, Tinongdan, Itogon, Benguet
Ms. Eliza Joyce E. Palaroan
Component Project 1: Development of a Domolpos Coffee Tourism Component Project 2: Technical and financial assessment of two coffee machineries currently and locally available
SCHOOL OF ENGINEERING AND ARCHITECTURE
4
Developing and Implementing a 5S Program at Santo Tomas National School
Engr. Geraldine Nerona
Project 1: Need Assessment (Pre-test)
5
Developing a Computer – Based Barangay Hazard map
Engr. Leslie Campolet
On-site Training on the GPS receiver Lecture-workshop on QGIS, Microsoft Excel (discuss QGIS 2D and 3D maps) Lecture-workshop on heat map and fault line Lecture-workshop on labelling and enhancing on the QGIS map using Map Composer
6
Pansasabatan: Community-based Eco- Tousim Plan of Happy Hallow
Arch. Chester Allan Kiat-ong
Phase 2A: Data collection (Fact collection and analysis) Phase 2B: Eco tourism Planning for the Site (formulation of Eco Tourism Facilities and Amenities Proposal- Based on ADSDPP and Participatory Planning Activities, Zoning Map, Choice Catalogues, Community Feedback, Focus Group Discussion.
7
Seismic Analysis of Atok National High School Building using Pushover Analysis
Engr. Winfield Ampaguey
Computer Software Analysis, AutoCAD and printing
8
Management of biodegradable waste using Aerobic Composting barrel at the Barangay Level of Baguio city
Engr. Jeffrey Duran
3rd phase: Creation of manual for D.I.Y Composting barrel and editing of instructional video Webinar presentation of instructional video
SCHOOL OF NURSING, ALLIED HEALTH, AND BIOLOGICAL SCIENCES
9
Strengthening the Capacity of Balacbac, Kapangan, Barangay Local Health Board as Functional Leaders for Sustainable Health of Balacbac Indigenous Peoples
Dr. Cheryl Dalilis
Project 1: Discussion with BHB members on the result of the community diagnosis and dissemination of the results to the people of Balacbac Project 2: Content Setting
10
Enhancing the Skills of Basic Education Science Investigatory Project advisers in Tools and Techniques for Biological Science Studies via Modular Training- Workshop
Prof. Tomasa Colallad
Continuation on the training workshop as planned Module 4: Training for Phytochemical Analysis
11
Instituting Medication Safety Measures Via Skills Development among Selected Barangay Health Workers in Irisan, Baguio City to reduce the Incidence of Unwanted Drug Interactions and Adverse Drug events among the Elderly
Prof. Tiffanie Deanne Canlas Prof. Mark Langit
Phase 3: Touch base with the team member on the unimplemented activities (skills development on medication safety measures to BHW's)
12
Integrating Evidence- based Approach at Baguio General Hospital and Medical Center
Dr. Rainier Moreno- Lacalle
(Resumption) Summary Table of Evidences
SCHOOL OF TEACHER EDUCATION AND LIBERAL ARTS
13
Capacity Building for DepEd Teachers on the Use of Bloom Software: A Tool for Developing Decodable and Levelled Books for Early Grade Readers
Prof. Glorificacion Quinopez
Project V: Pre-post assessment of the reading level of selected early Grades
14
Capacity Building program for the members of the Barangay Council for the protection of Children (BCPC)
Prof. Marrieta Lingvall
Phase II: organizational Assessment BCPCs Organizational Assessment
15
Missionary Spirit Building through Catechetical Formation for the Indigenous Working Scholars of the Religious of the Good Shepherd Sisters
Prof. Andrea Clabson
Module 2 Basic Catechism training for all the RGS working scholars in the Mountain Maid Training Center
16
Aduyon: Addressing Unique Learning Needs through Identification and Integration of Students with Visual Impairment and Production and Distribution of Audio Learning Materials
Prof. John L. Paredes
Project 1: Identification and Integration of Students with Visual Impairment Project 2: Production and Distribution of Learning Materials Project 3: Training and capacity building sessions on audio learning material production for receiving teachers
17
Enhancing the Techincal Writing and Speech Communication skills of Different Police personel of the Police Regional Office Regional (PRO- COR) through the Regional Learning and Doctrine Development Division (RLDDD)
Dr. Melony B. Saosan
Last phase: Impact Assessment
18
Aduyon: Addressing Unique Learning Needs through Capacity Building and Empowerment of Students with Visual Impairment, Receiving Teachers, and Parents of Children with Visual Impairment
Dr. Marilyn L. Balmeo
Needs identification and Assessment Project 1: Training of students on curriculum Plus Training skills Project 2: Training of teachers Project 3: Training of parents
19
Reactivating, Strengthening, and Capacitating the Barangay Council on Protection of Children (BCPC)
Prof. Marietta M. Lingvall
Phase 3: Training Needs assessment
20
Citizenship Education of Grade 12 Students in Benguet for Sustainable Future
Dr. Buddy Castillo
4th Series (Last Stage of the program)
Contact Information
Locate Us
1st Basement Level, Theophile Verbist Formation Center, SLU Main Campus, A. Bonifacio St., 2600 Baguio City, Philippines
Operating Hours
Monday – Wednesday: 8:00 AM – 6:00 PM
Thursday – Friday: 8:00 AM – 5:30 PM
Call Us
+(63)(074) 442 3043
+(63)(074) 442 2793
+(63)(074) 442 2193

loc 378