VISION AND MISSION
---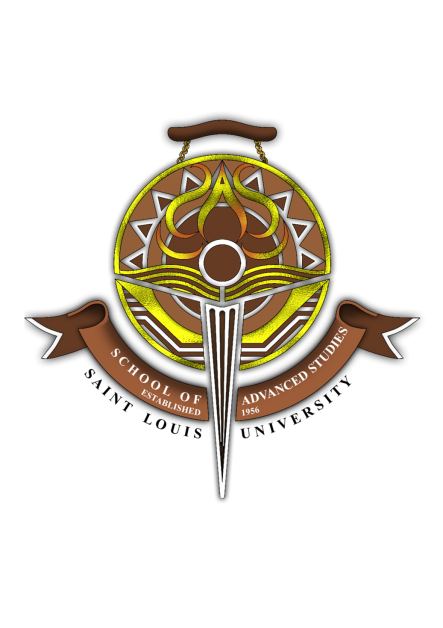 The School of Advanced Studies (SAS) is envisioned as a Graduate School that stands for excellence and innovation and that will be globally identified for the distinction of its programs and the quality of its research.
GOALS & OBJECTIVES
To enhance intellect and creativity through excellence in instruction, research, and extension work
To promote the highest ethical standards among scholars/professionals in various disciplines as they engage in instruction, research and extension
To hone the professional and social skills, and critical capabilities of students enabling them to become responsible leaders in their careers and community
To provide the students opportunities to serve the larger community through extension work and community service
To produce quality research in the various fields of knowledge that is internationally recognized
To assign faculty who are acknowledged experts in the field and to complement the teaching staff by inviting international scholars in the various disciplines
To build partnerships and linkages between the Graduate School and academic institutions, industry and government entities at the local, national and international level
To elevate the image and visibility of the Graduate School and its work in both the local and global community
OVERALL PERSPECTIVE
---
The graduate education constitutes an advance level of academic work. SLU's programs focus on interdisciplinary academic discipline that involves rigorous evaluation of course work, interaction with professors and peers and productive academic experiences along practicum/internship, capstone projects, research or invention of original works.
The graduate programs serve as the center for research and academic study in the University. Aligning itself to the development goals of the country, the graduate programs aim to build a community of scholars whereby the faculty members produce scholarly outputs while at the same time mentoring graduate students to become research professionals who will pursue research and development work in their own fields.
GRADUATE DEGREE PROGRAMS
---
ADMISSION
---
ADVANCE YOUR GOAL ADVANCE YOUR CAREER
APPLY NOW!
---
Admissions to any SLU graduate programs shall be based on the academic, personal qualifications, and admission exam performance of individual applicants. The applicant must also satisfy any special or additional requirement set by the Graduate Program cluster.
QUALIFICATIONS
---
The applicant must have finished the prerequisite degree/s prior to acceptance to the Graduate Program:
For a Master's degree, the applicant must have a Baccalaureate degree from an institution of recognized standing
For a Doctorate degree, the applicant must have a Master's degree in related fields from an institution of recognized standing.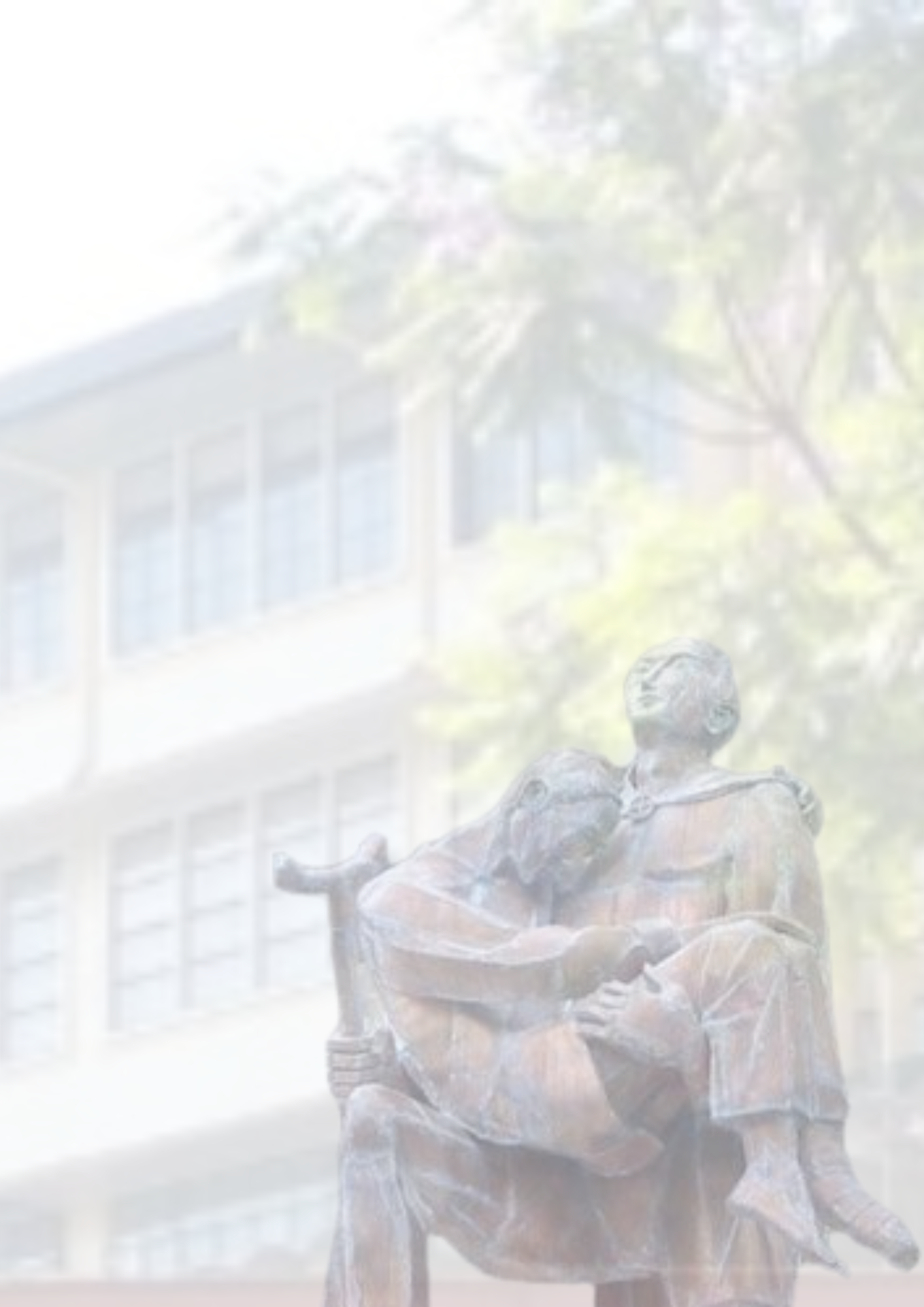 SCHEDULE OF FEES
(As of First Semester A.Y. 2022-2023)
---
Tuition Fee per unit:
| YEAR LEVEL | MASTERS | MIT Program | DOCTORATE |
| --- | --- | --- | --- |
| 1st Year | ₱1,669.00 | ₱2,303.00 | ₱1,906.00 |
| 2nd Year | ₱1,559.00 | ₱2,152.00 | ₱1,781.00 |
Miscellaneous and Other Fees:
| YEAR LEVEL | New Student | Old Student |
| --- | --- | --- |
| 1st Year | ₱9,514.00 | ₱6,915.00 |
| 2nd Year | ₱4,351.00 | ₱4,351.00 |
SCHEDULE OF CLASSES
---
Class Hours (3 hours/day; once a week for Regular Semester and thrice a week for Short term)
Regular Semesters – 5:30 to 8:30pm (Weekdays), 8:30 to 11:30am; 1:00 to 4:00pm; 5:30 to 8:30pm (Saturdays)
Short Term – 5:30 to 8:30pm MTW/MWF/TThS/ThFS
First Semester – August to December
Second Semester – January to May
Short Term – June to July
NEWS AND ANNOUNCEMENTS
---
---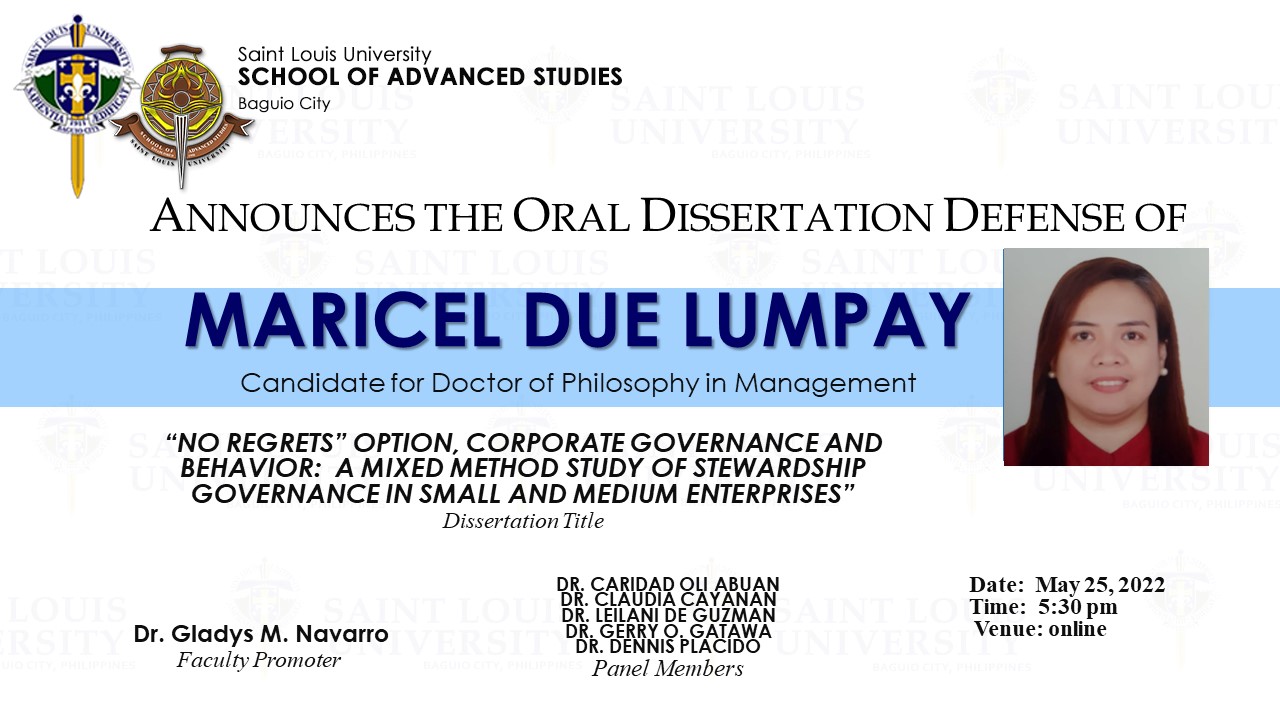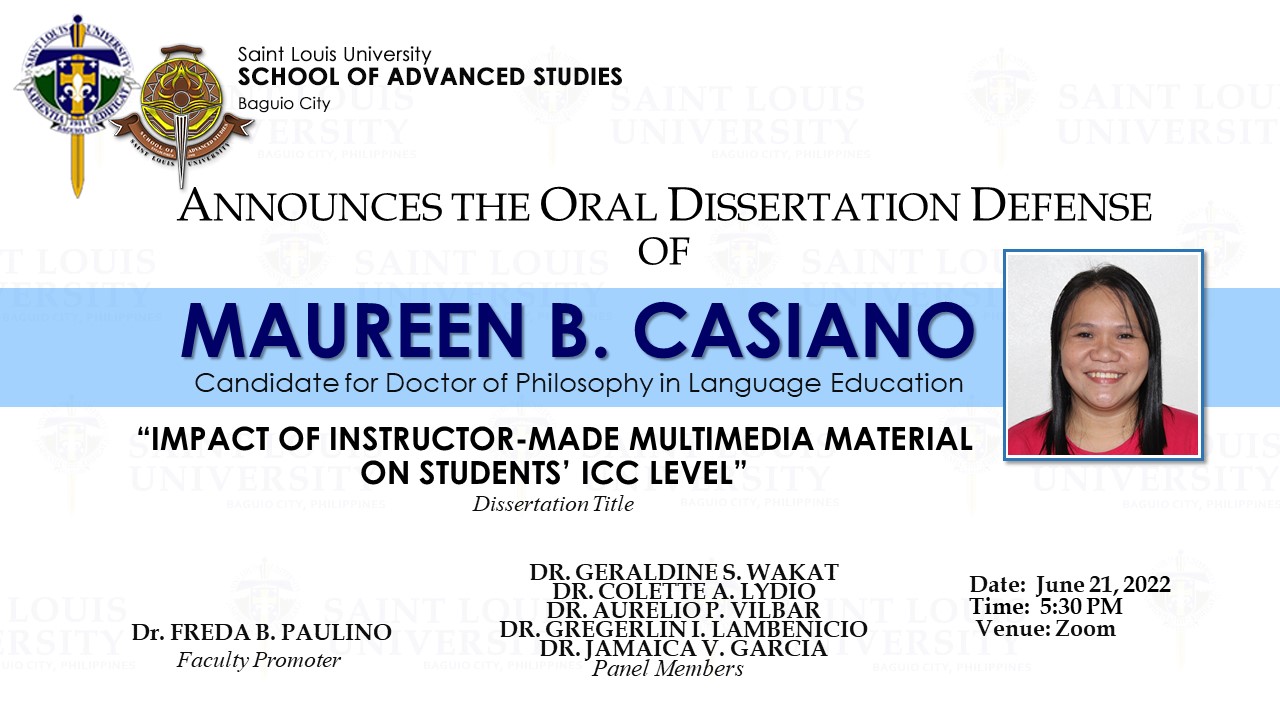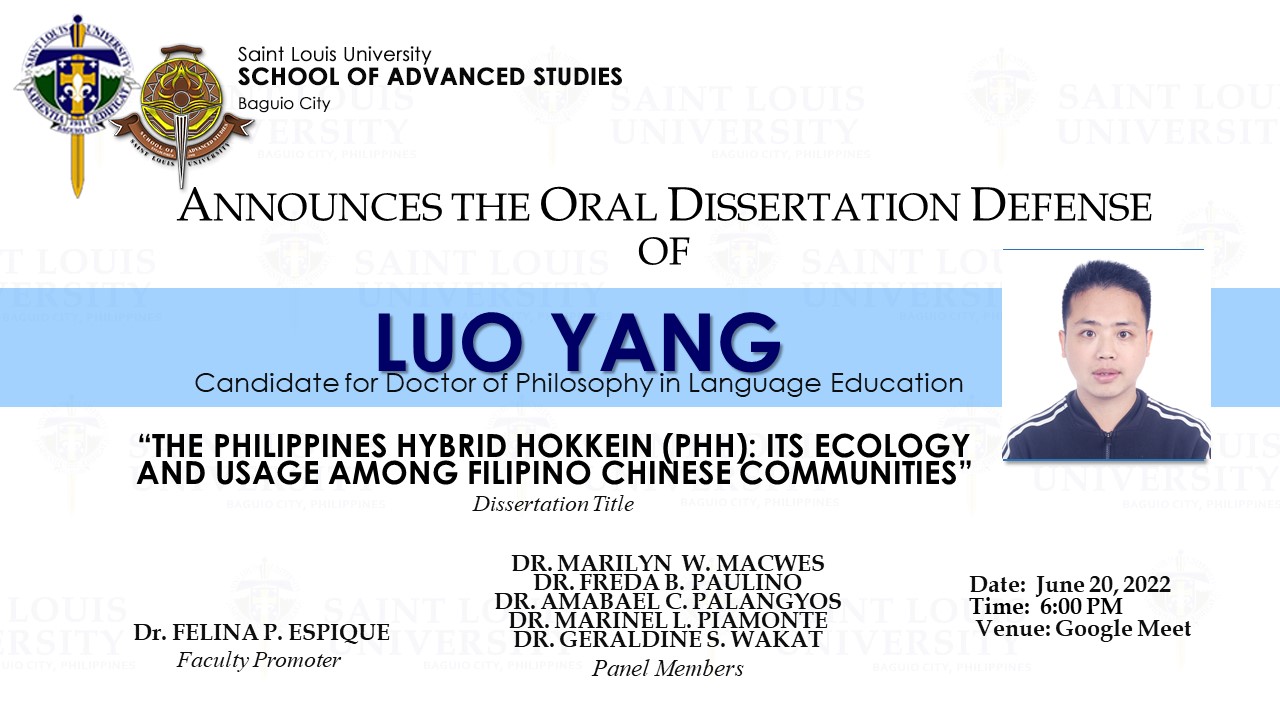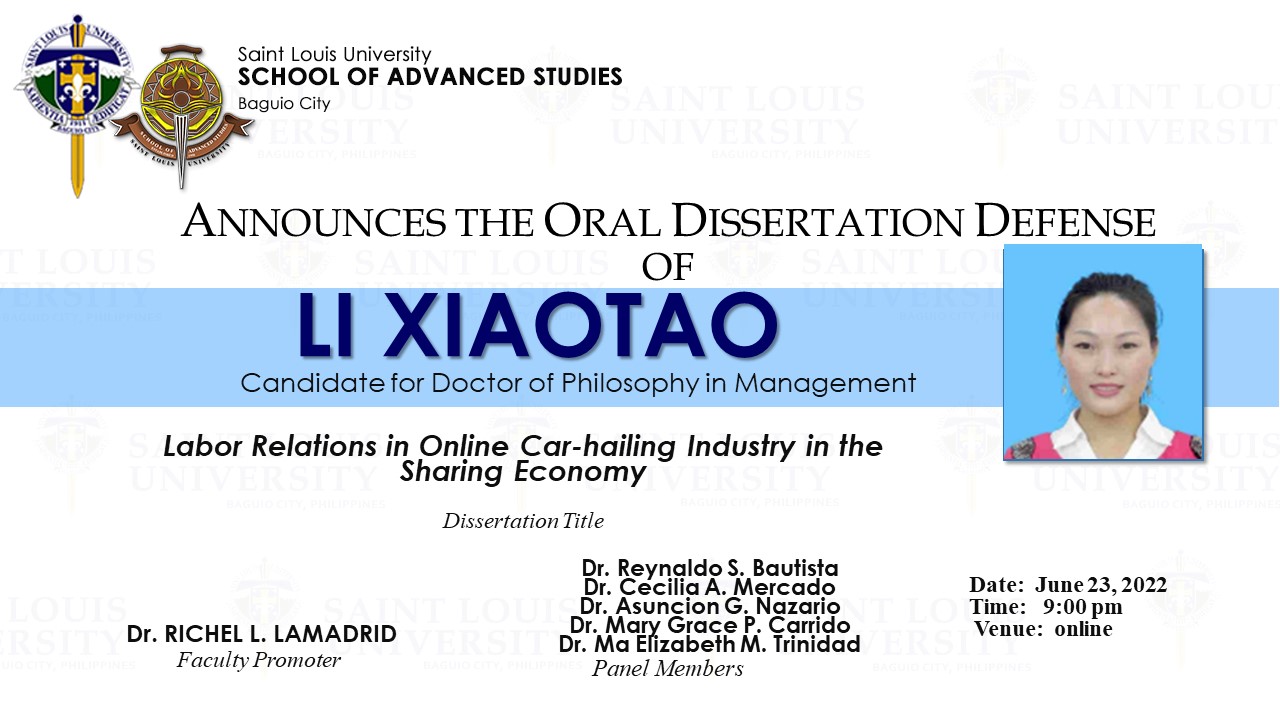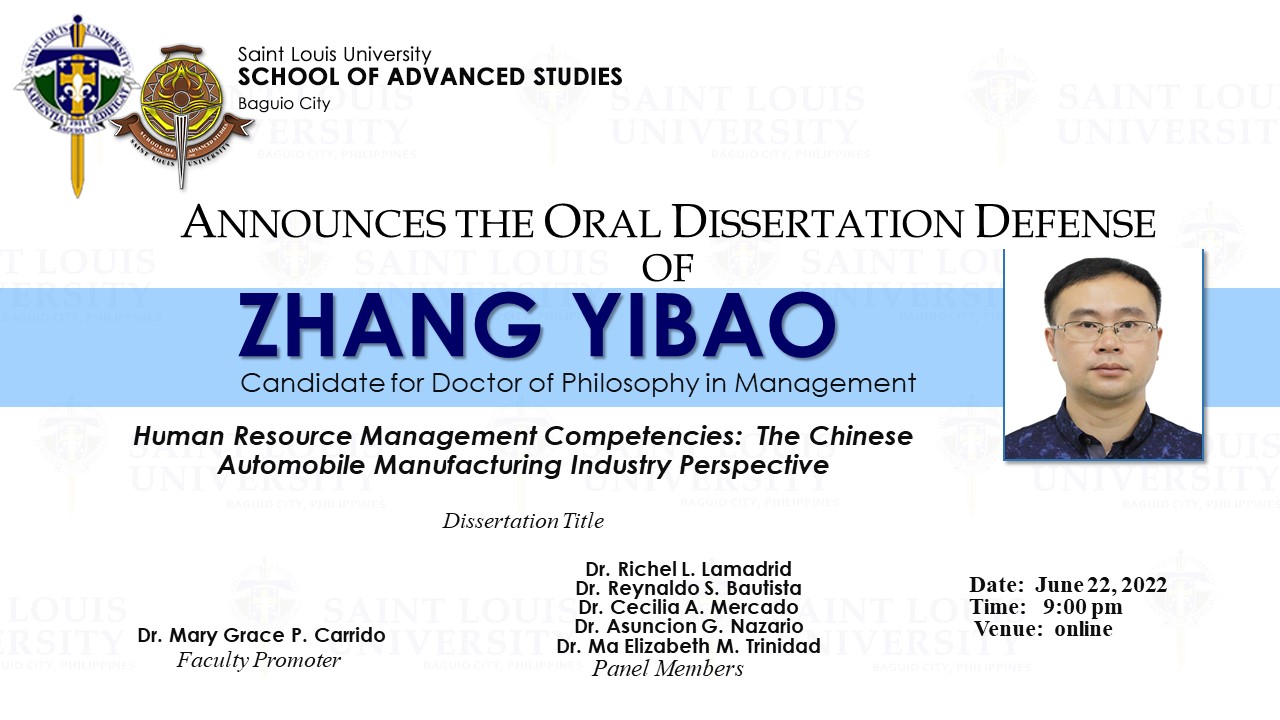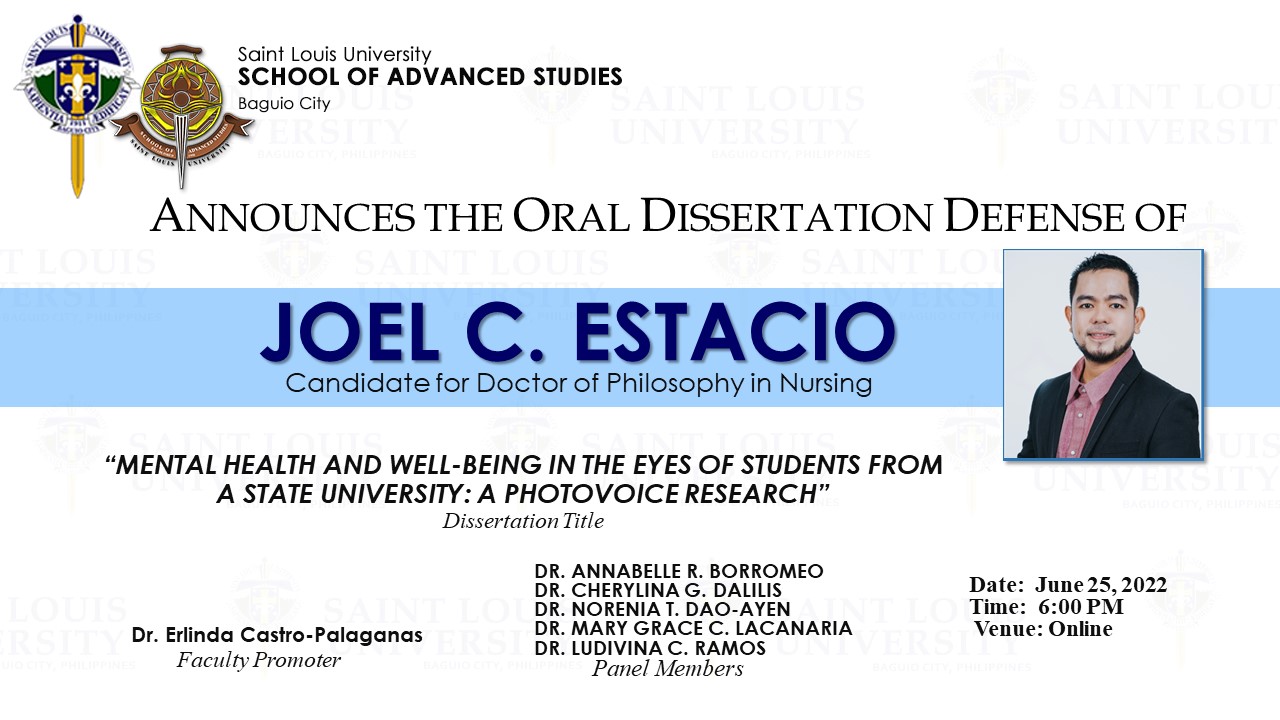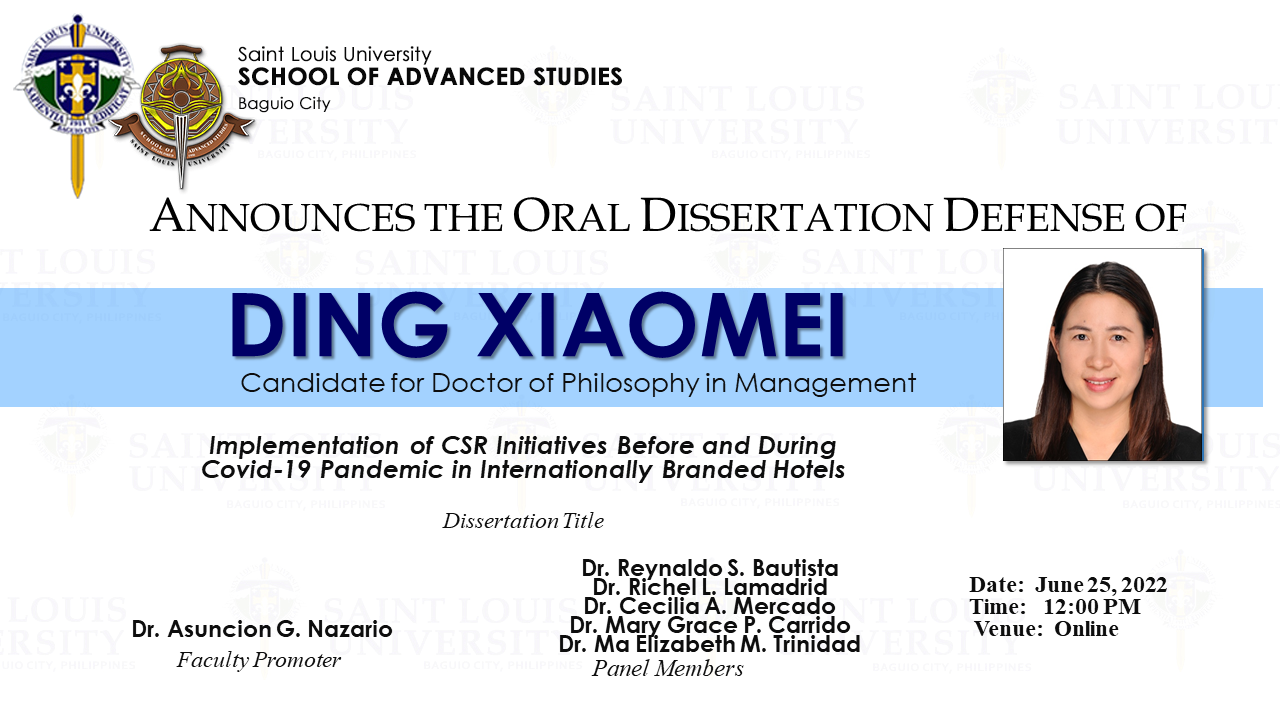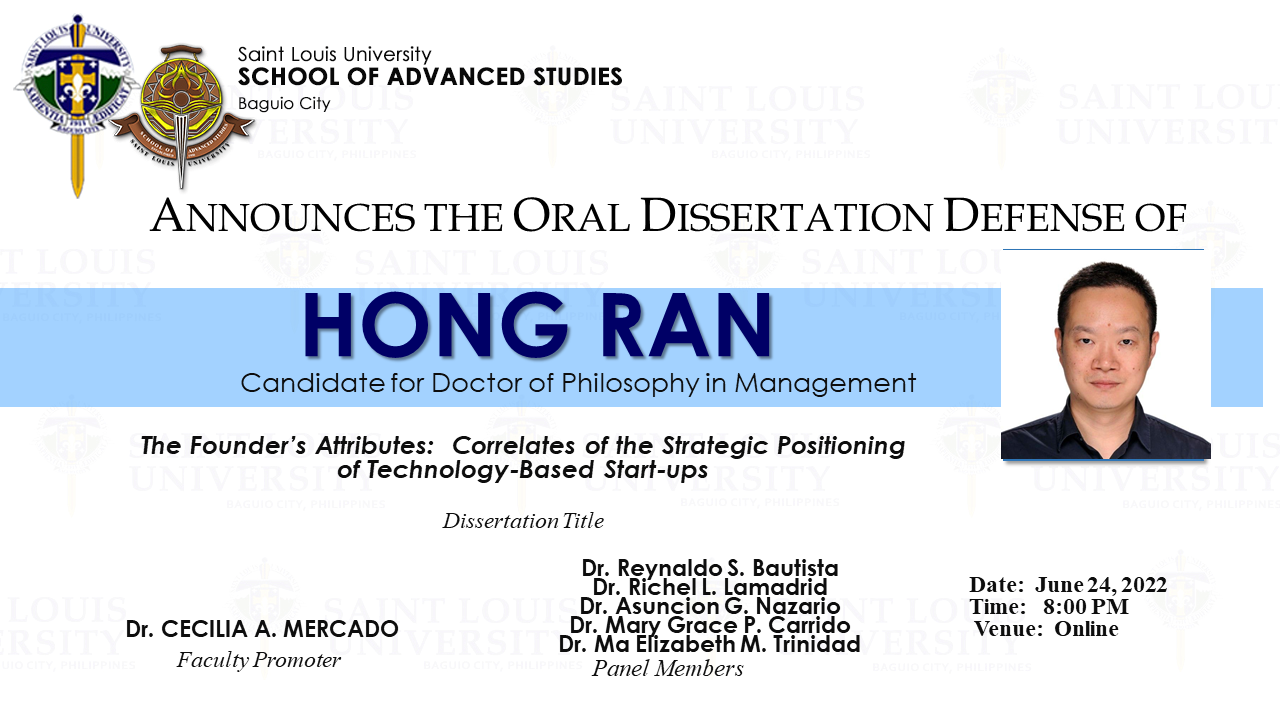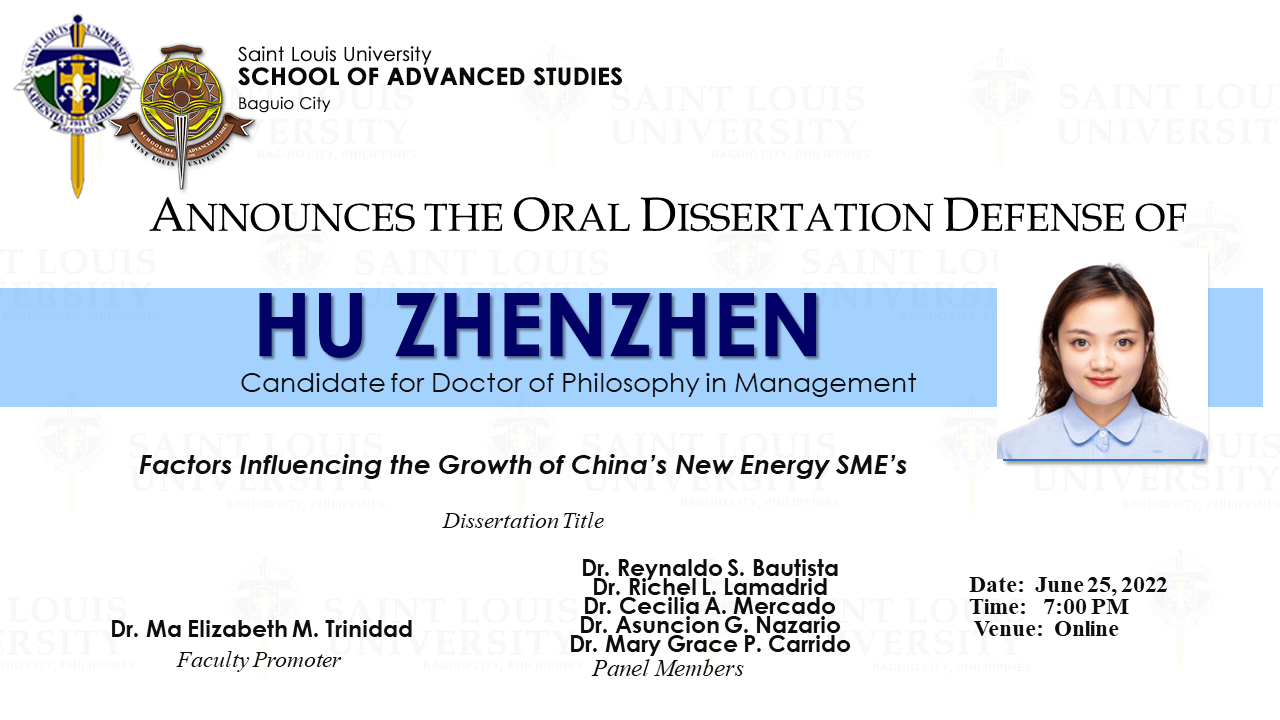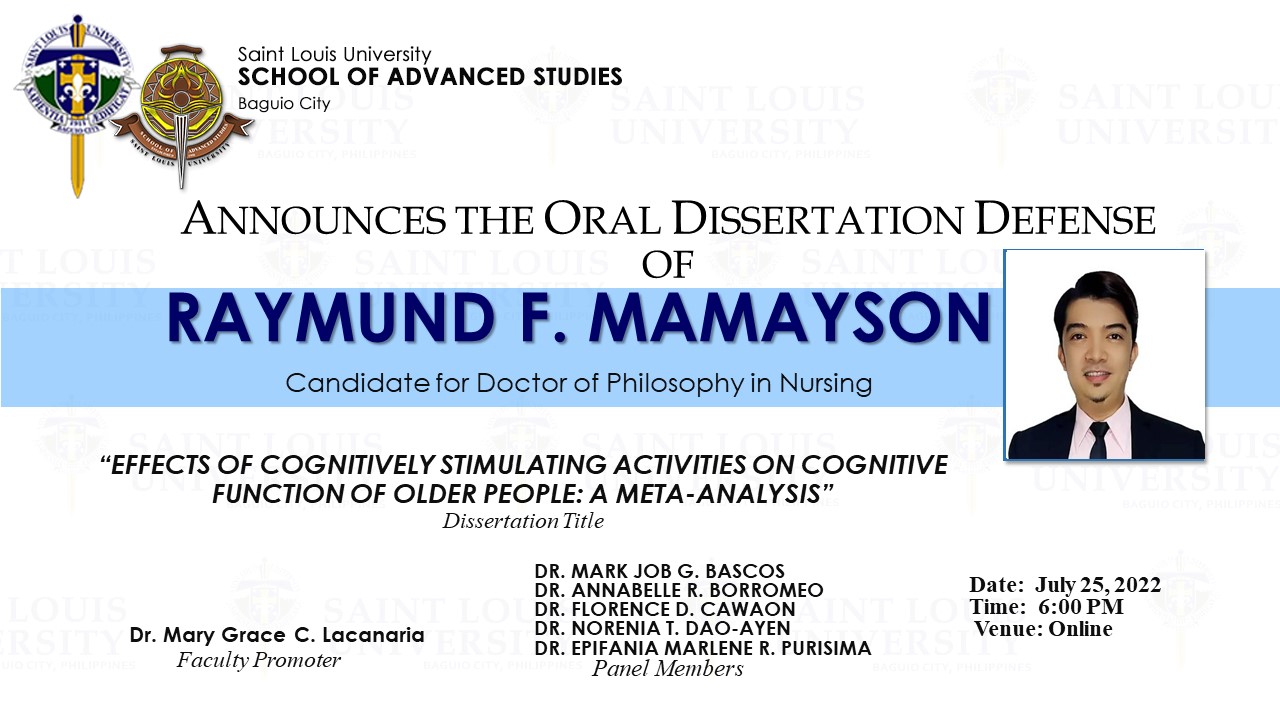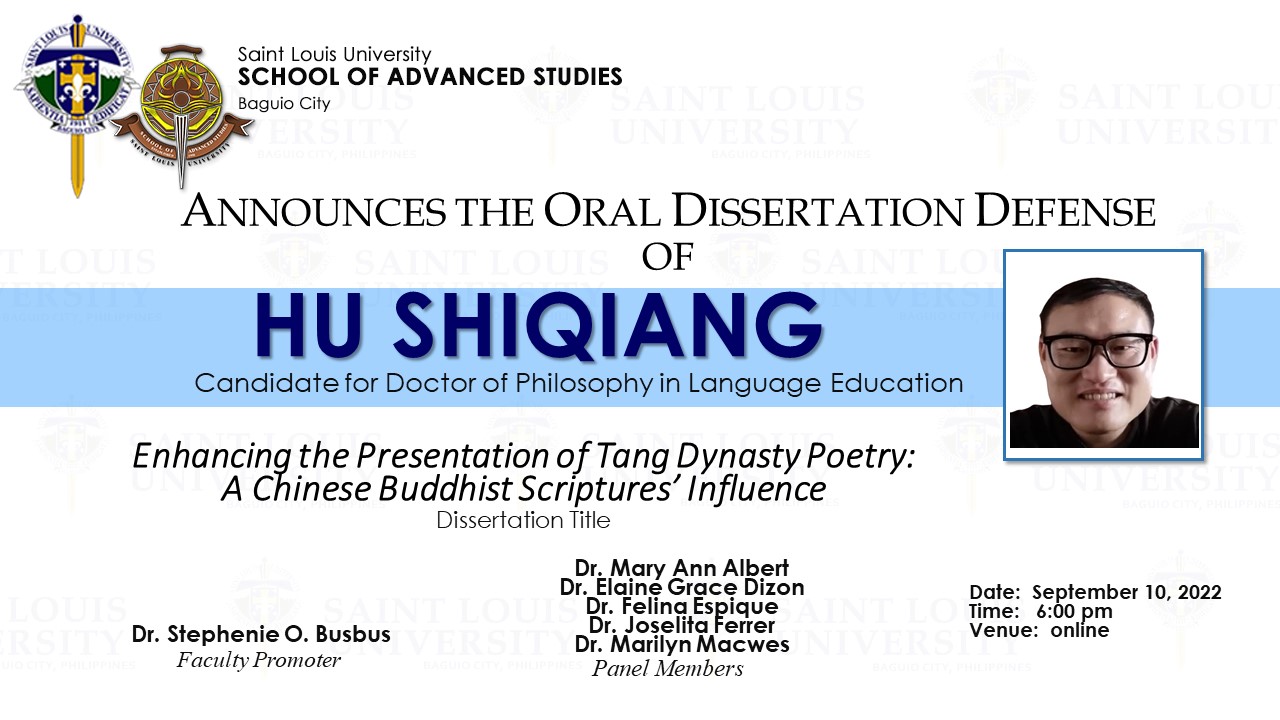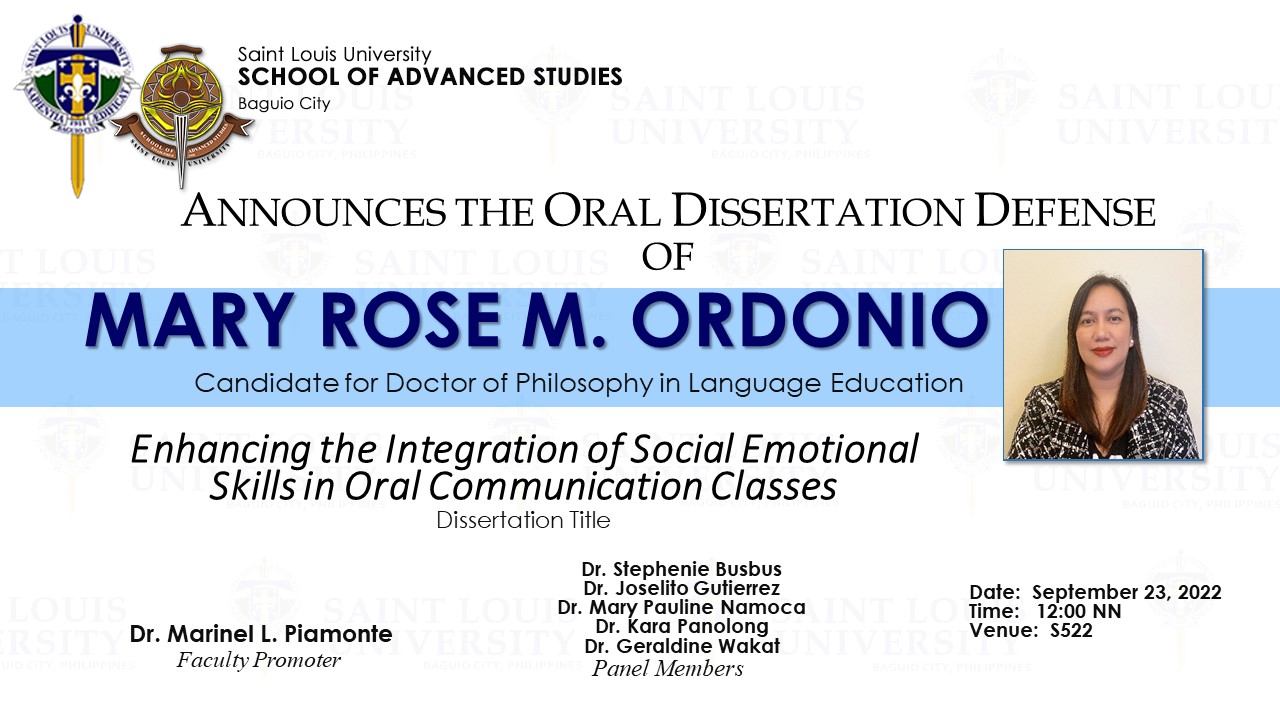 CONTACT INFORMATION
---
Locate Us
3F Diego Silang Building, SLU Main Campus, A. Bonifacio St., 2600 Baguio City Philippines
Call Us
+(63) (74) 442 2793
+(63) (74) 442 2193
+(63) (74) 442 3043
+(63) (74) 443 2001

Dean's Office
Dean: local 236
Secretary: local 267
CHED K-12 and SIKAP Grants Management: local 267
Graduate Program Coordinators: local 241

Email Us
Dean
sasdean@slu.edu.ph
Secretary
sassec@slu.edu.ph
Staff
sasclerk@slu.edu.ph