Environmental Sustainability
In commitment to the CICM promotion of the integrity of creation and under its core value of social involvement, SLU has taken concrete steps in taking care of the environment and in mitigating the serious effects of global warming. SLU has strongly implemented environment-friendly practices inside the campus through its innovative "clean and green" projects that include installation of solar panels, sewage treatment plant, garbage segregation, the plastic-free Wednesday, and various activities in support to the Department of Environmental and Natural Resources (DENR) environmental campaigns and the City of Baguio and United Nation's Sustainable Development Goals (SDGs).
Environmental Policy Statement
Pursuant to the objectives of the CICM for the promotion of justice, peace, and integrity of creation, SLU commits to protect the environment.
Aims and Objectives
Everyone is enjoined to align their plans , programs, and activities to this Environmental Policy bearing in mind the reminder of Pope Francis that "humanity is one people living in a common home" and we "are called to care for creation not only as responsible citizens, but also as followers of Christ!".

Rev. Fr. Gilbert B. Sales, CICM
University President
Environmental Management
SLU Adheres to the principles of environmental preservation, management, and sustainable development. Towards these ends, the University commits:
Promote sound environmental management policies and practices in all of its units and campuses.
Comply with all environmental laws, rules, and regulations.
Encourage the academic community to be more pro-actively involved in environmental issues through programs that support ecologically sound projects and programs.
Promote activities that will develop skills and understanding among students, faculty, and university administrators in initiating active responses and increasing awareness and involvement on environmental concerns such as but not limited to preventing pollution.
Waste Reduction and Recycling
Implement sustainable resource management practices, based on the Reduce, Reuse, and Recycle principles.
Minimize the adverse environmental effects of the transport and disposal of university assets.
Promote sustainable resource management practices in the procurement of goods and services.
Water
Aware of the scarcity and value of freshwater, SLU shall endeavor to efficiently and responsibly use water, including identifying opportunities to recycle or reuse it.
Energy and Carbon Management
SLU Shall implement a low carbon footprint strategy including the use of clean renewable energy.
Use low carbon technologies in buildings and equipment.
Minimize the consumption of resources and reduce carbon emissions.
Awareness and Training
Integrate environmental management in the day-to-day operations of the University such as but not limited to instruction, research, extensions, and student services.
Promote education for sustainable development through curriculum integration and relevant co-curricular and extra-curricular activities.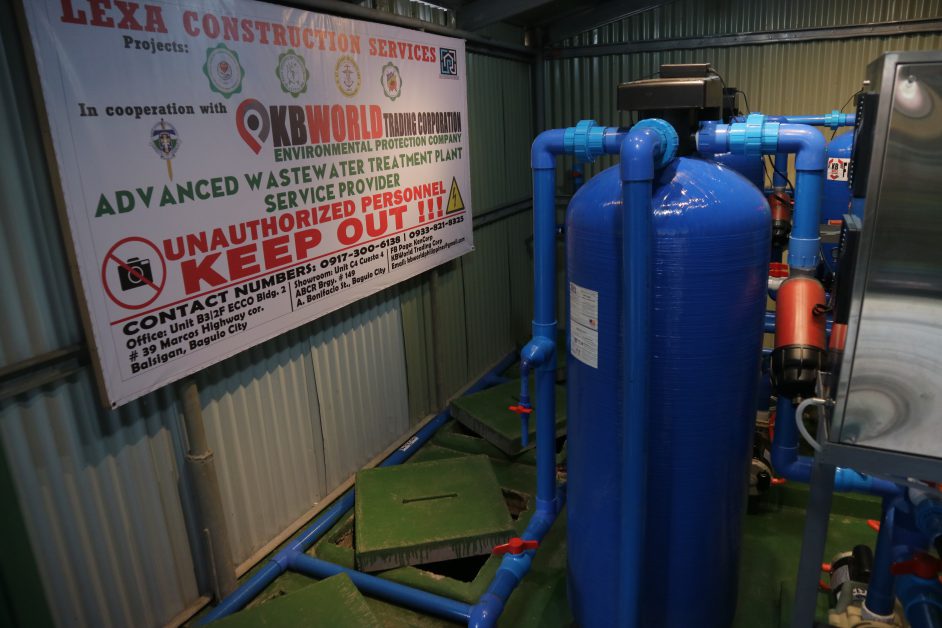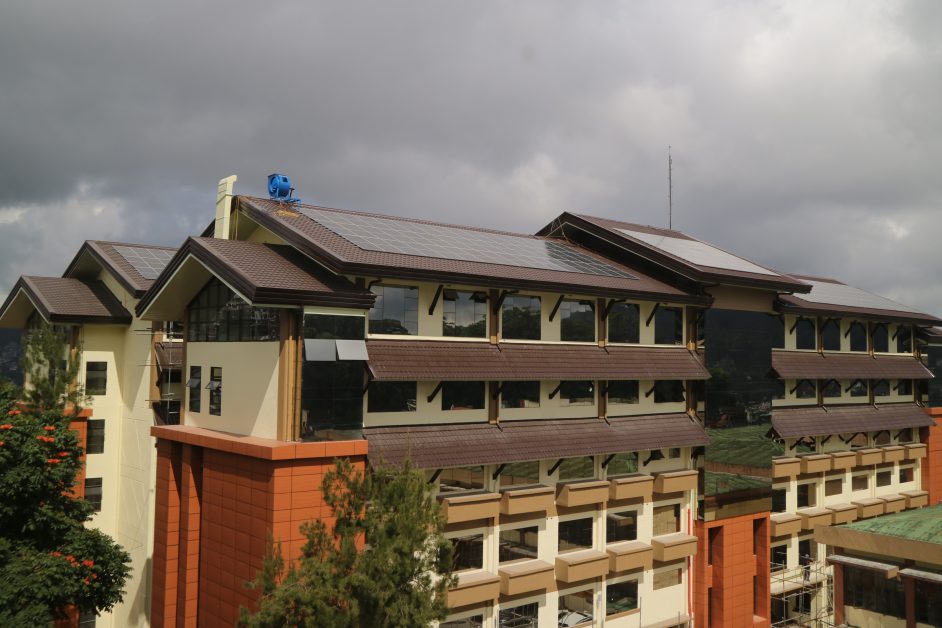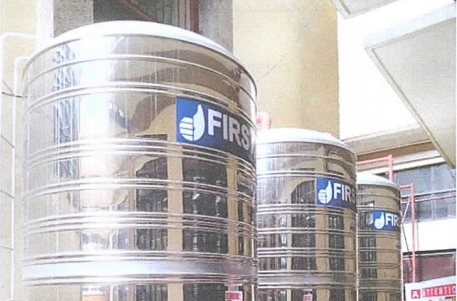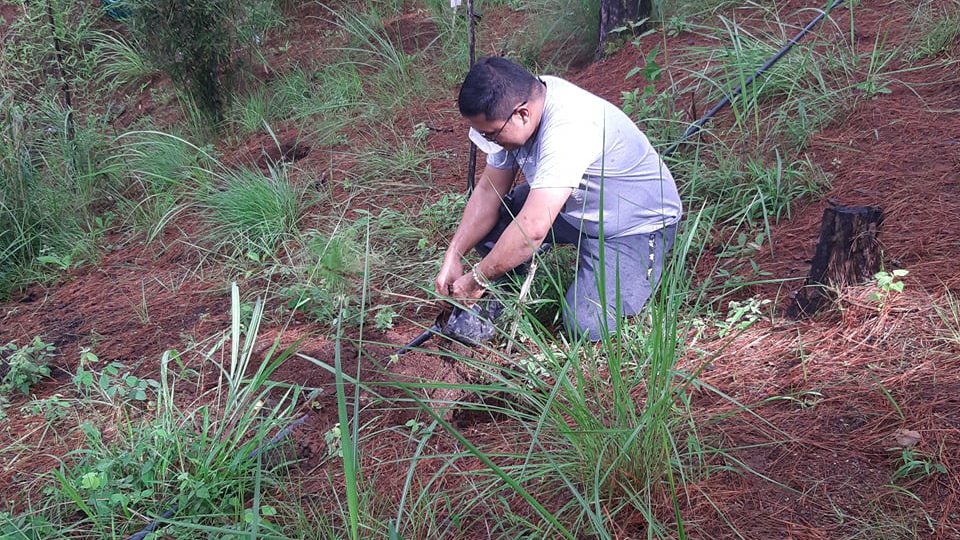 Sustained Tree Planting Projects of SLU
SLU Baguio has taken its commitment to
sustainability a step further, partnering
with WEnergy Global since 2016 to work
on the use of clean energy and improving
energy-efficiency.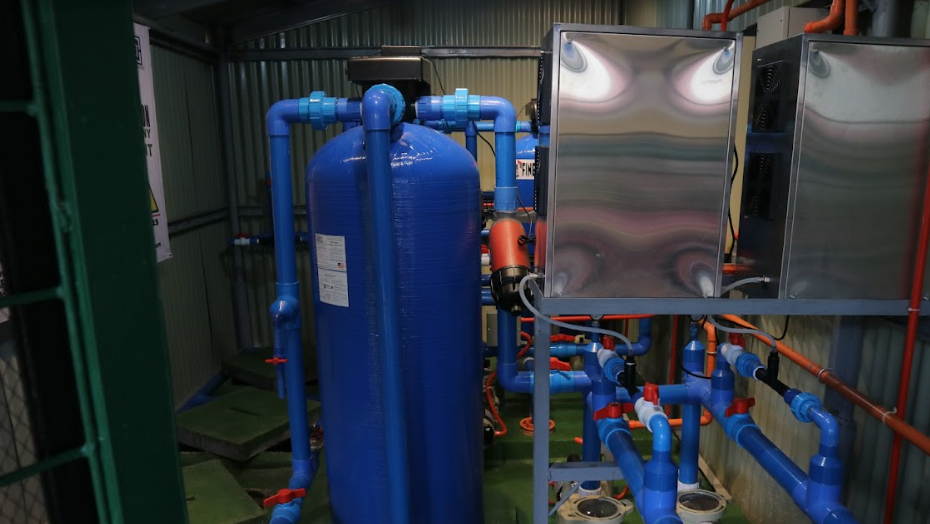 SLU Sewage Treatment Plants
Also, SLU is known in the Benguet province for its comprehensive re-forestation agenda. Over the years, SLU has planted thousands of trees through its tree planting activities in its adopted communities. The number of trees is expected to increase in the coming years through SLU's continuous efforts of "greening" endeavors for a sustainable future.
More than restoring the natural environment, SLU's re-forestation active campaign provides livelihood to the local communities. SLU-LES won the Platinum Award in the 2011 International Schools Cyberfair in environmental awareness category.
SLU student organizations with environmental programs include:
Green Core Society

Finalist, Most Outstanding Extra Curricular Student Organization, Gawad San Luis 2012

Ecolodians of Saint Louis University

Most Outstanding Extra Curricular Student Organization, Gawad San Luis 2012
Winner, Ramon Magsaysay Award for Social Involvement, Gawad San Luis 2012
Winner, Jose Rizal Award for Competence, Gawad San Luis 2012
Winner, Fernando Amorsolo Award for Creativity and Innovation, Gawad San Luis 2012

Air and Waste Management Association (AWMA)
---
Environmental Memos and Guidelines
SLU Administrative Memo: 2023 Reiteration on the BAN of the USE of STYROFOAM and PLASTIC PRODUCTS