by the University Information Office
Continuously underscoring on the importance of data privacy and security, faculty members and academic heads from different schools of Saint Louis University (SLU) participated in a training on "Data Privacy and Security for Hyflex Education" earlier today, 04 September 2023, at the Prince Bernhard Gym. 
The training, which was in consonance with the university's data protection initiatives and the annual retooling program for its faculty and staff, included lectures on the University data privacy and cybersecurity ecosystem, cybersecurity orientation, academic advising, Google Workspace, and phishing prevention and application isolation.
The trainers were Dr. Cecilia A. Mercado, SLU Data Protection Officer and UIDC Member; Ma. Concepcion B. Clemente, Assistant Data Protection Officer, SLU; Mr. Willy S. Olivete, Jr., the Information Security Administrator, SLU; Ms. Kasima Rose M. Mendoza, Department Head, Information Technology, SLU; Ms. Corazon B. Kawi, Director, SLU Center for Counselling and Wellness; Ms. Maria Teresa G. del Rosario, EdTech and Helpdesk, Technology Management and Development (TMDD), SLU; and Mr. Engels Antonio, the Director of Bluepoint Institute for Higher Technology Foundation.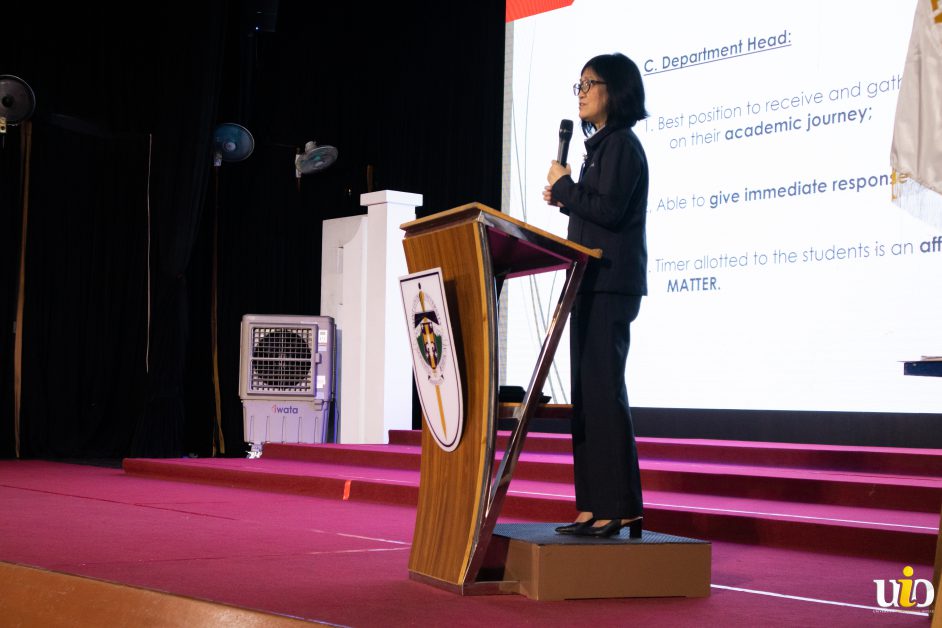 Engr. Jeffrey Des B. Binwag, University Instruction and Development Committee (UIDC) Chair and Dean of the School of Engineering and Architecture opened the training program by stating that the presence of each one affirms that the Louisian community is "participatory in the spirit of continuous improvement based on the lessons learned from the university's ISO [International Organization for Standardization], accreditation, and ratings. Engr. Binwag also encouraged participants to have a "welcoming heart to the principle that everything can be done more effectively" by having a mind open to new ideas and constructs. "By doing so, we form a synergy to align our spirit to the goals and objectives of the university through the training set for the day," he said.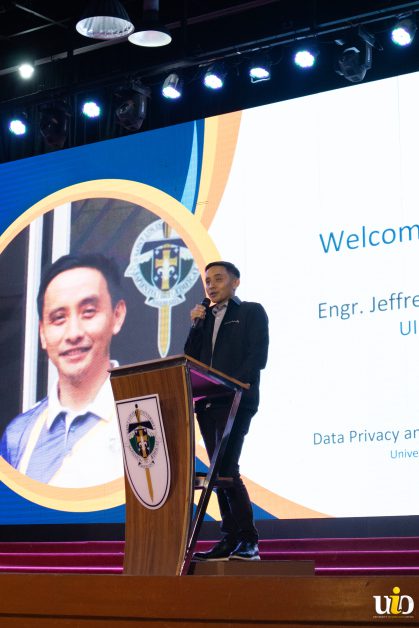 Meanwhile, Rev. Fr. Gilbert B. Sales, CICM, through Dr. Joselito C. Gutierrez, the Executive Assistant to the President, conveyed his sincerest gratitude to all the persons behind the staging of the event and all those participating. He said, "May we always be energized as we perform our roles and duties as Louisian Missionary Educators – in doing so, we contribute our five loaves and two fish for the benefit of our students and our university."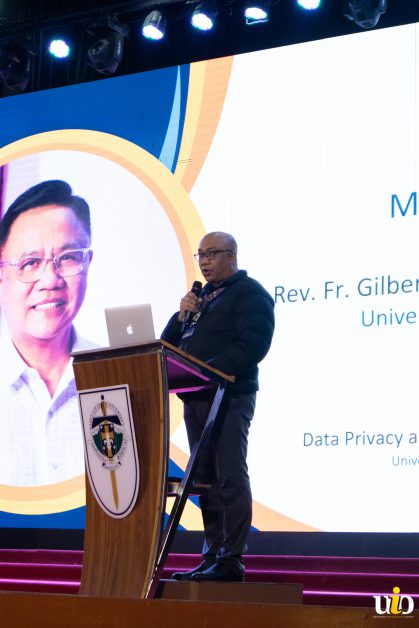 Moreover, Dr. Roberto M. Arguelles, the Quality Management Head and Vice President for Finance, stated that each one should take student privacy and security risks seriously, as he noted, "Privacy, data protection and security are intricately related to rights, freedom, and responsibility." Dr. Arguelles stressed that the educational system should include rules and regulations for proper student data management and that everyone shall "commit to excellence in protecting sensitive data that our faculty and our students entrust to us."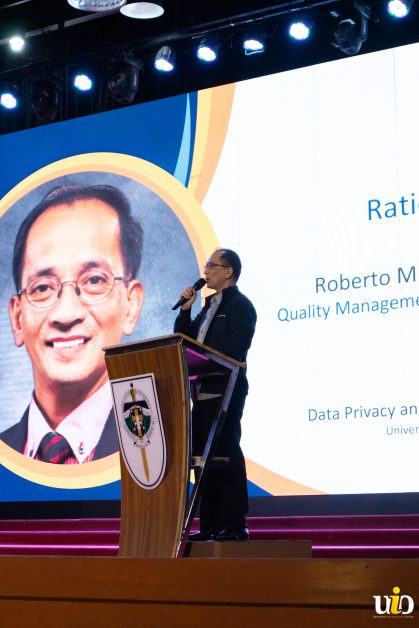 The Hyflex education training followed the Asia Pacific Regional Internet Governance Forum (APrIGF) that SLU hosted from 29-31 August 2023 that highlighted on the latest industry trends in data privacy, artificial intelligence (AI), and emerging technologies and discussions on digital accessibility, cybersecurity, and the evolution of Internet governance from industry leaders and experts across the Asia Pacific.
Having these much-needed conversations, initiatives, and trainings in SLU have even fortified data protection and data security for SLU and its stakeholders.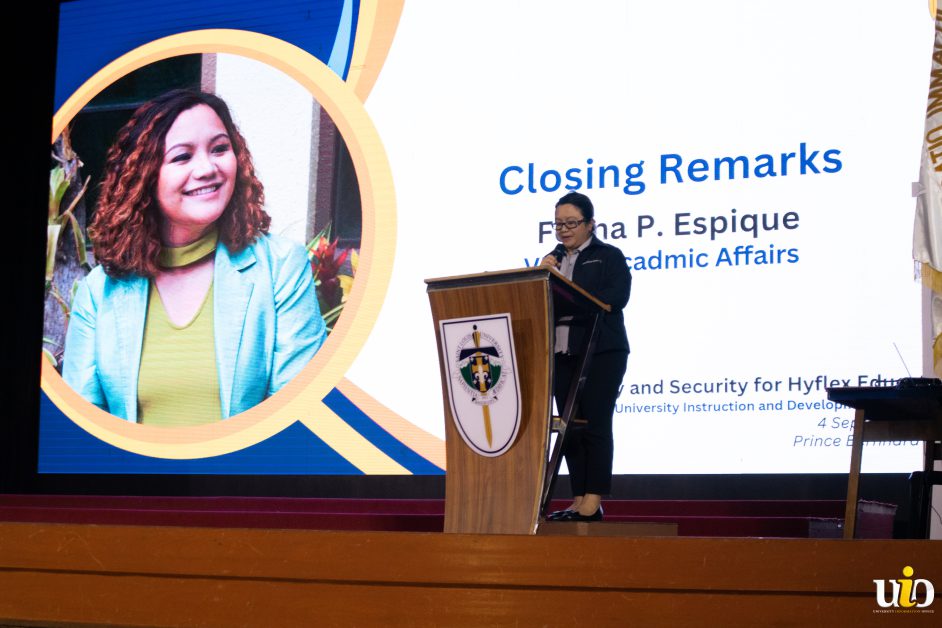 Thus, in closing, Dr. Felina P. Espique, Vice President for Academic Affairs, expressed her hope that the participants will "go back to our respective classes and offices, and in all the things we do professionally and personally, (more equipped with) protecting the data of our students entrusted to us." She reminded the faculty members that in Hyflex eEducation, they shall be proactive and shall always comply with the regulations shared by the university and the established regulating bodies.
The training was collaboratively spearheaded by SLU's UIDC, TMDD, and Data Privacy Office.