Tanghalang SLU joined the Cultural Center of the Philippines (CCP) Children's Biennale 2022, "BALANGÁW: Samu't Saring Kulay, Isang Mundong Magkaugnay, a hybrid festival with a special focus on indigenous culture, celebrating our roots, returning to nature, and bridging cultural gaps among Filipino children from various communities – through in-person or virtual performances, conversations, workshops, installations, exhibitions, and screenings.
Kids all over the Philippines were invited to join a feast of interactive art installations, educational films and play screenings, creative workshops, children's book fairs, and puppet shows under the themes of Kultura (Culture), Kalikasan (Nature), and Kalinga (Nurture).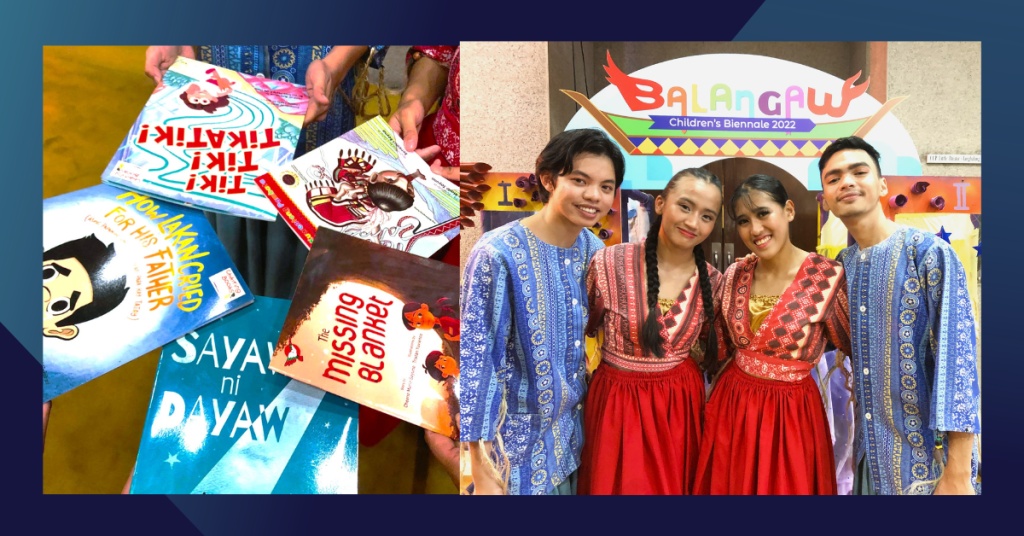 During the event, Tanghalang SLU presented a story by Mr. Cheeno Sayuno entitled, "The Missing Blanket." It is about a Sinanbituwon or a Kalinga blanket that holds sentimental value to the family, especially for Dayaw and Raniag, as it was created by their Ina and likewise feels like Ina's caring arms. The blanket gives the two children the solace and happiness they could receive aside from the love and care given by their family. It has also become their only memory of Ina, who passed away. One day the blanket went missing. Ama, Apong Babai, and Apong lalaki eagerly looked for it and eventually, discovered that Raniag had hidden it because they yearned for their Ina's embrace and love.
The play is written and directed by Katherine Mae C. Nobleza. The actors include Angelike Mia-Amor Tapia, Jocel Fongayao, Juno Nicholai Agtani, and Renzo Adrian De Vera.