The School of Medicine underwent a re-survey visit by the Philippine Accrediting Association of Schools, Colleges, and Universities (PAASCU) last November 17-18, 2022. In addition to the accreditors, the team from PAASCU was accompanied by four observers from the U.S.A., Mexico, Taiwan, and Kenya, representing the World Federation for Medical Education (WFME).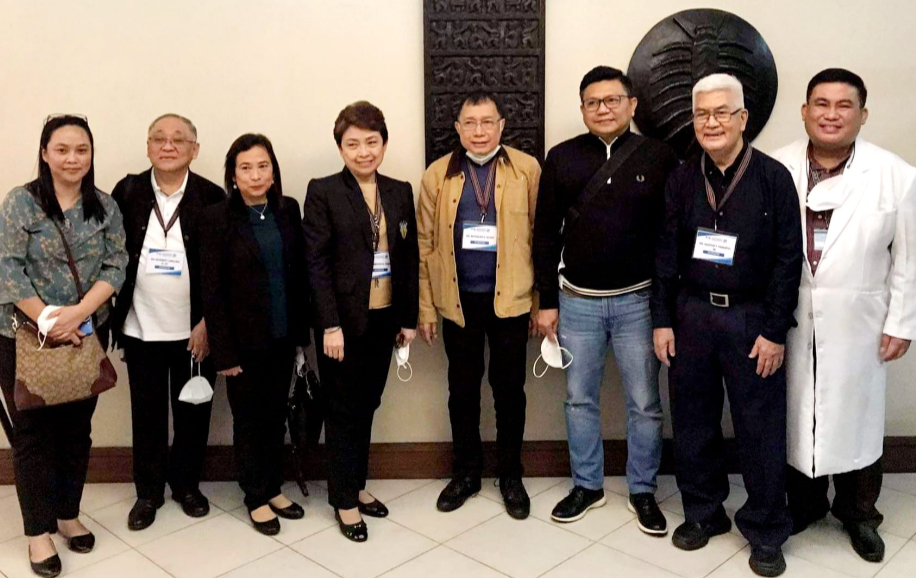 The delegation was headed by Mr. Ricardo Palo, PAASCU Executive Director. The PAASCU accreditors were Dr. Reynaldo Olazo (Our Lady of Fatima University, Chair), Dr. Rey de los Reyes (Far Eastern University), Dr. Norbert Lingling-Uy (University of the East – Ramon Magsaysay Memorial Medical Center), Dr. Joselito Villaruz (West Visayas State University), Dr. Agaton Panopio Jr. (Xavier University), Dr. Remedios Chan (University of Santo Tomas), Dr. Hilda Dina Gonzales (De La Salle Medical and Health Sciences Institute).
The School of Medicine was assessed in the areas of Leadership and Governance, Quality Assurance, Resource Management, Teaching-Learning, Student Services, External Relations, Research, and Results. The re-survey visit is related to the United Nations' Sustainable Development Goal No. 4 – Quality Education, and the CICM advocacy of Justice.