"Musikapaskuhan: Harana ng Pasko" is a concert presented by the SLU CCA's Glee Club under Mrs. Normita Rio-Pablico in keeping with its tradition to serenade audience with the yuletide carols. Along with them is the featured guest choir, Coro de San Jacinto, a Tuguegarao-based choir under Rev. Father Ranhilio Callangan Aquino.
This Christmas comeback concert granted the group another opportunity to showcase what the public had missed over the previous two years due to the pandemic. This performance has been planned for months with members of two groups training hard for it. The concert was an opportunity to make friends with other choral groups while harmoniously creating beautiful music. It fosters unity between the groups and most especially the two conductors as they carefully go into the details of planning the repertoire, working on publicity, and scheduling rehearsals for the show to be staged.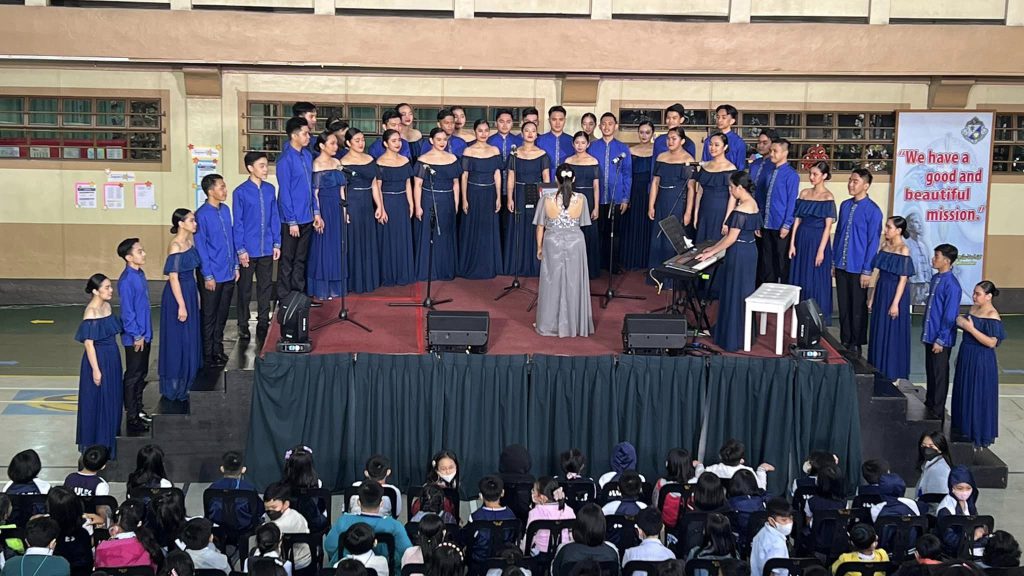 As a prelude to the event, the SLU Glee Club toured the campuses of the Basic Education School- Elementary and High School Departments. The series of performances made the audience feel that special Christmas atmosphere and gave students a newfound appreciation of the yuletide songs and carols. The show serves as an inspiration to the younger generation that students, like the members of the performing groups, work hard to do what they love and make those who watch enjoy what they greatly enjoy doing as well. "
The concert also marks the SLU Glee Club's return to the Christmas season after two years of virtual concerts and their first collaboration with the Coro de San Jacinto. Different audiences came to witness this grandiose performance, which was a huge success.
The repertoire included arrangements from notable composers like Cayabyab, San Pedro, De Pano, and Courtney. For the grand choir featuring a musical extravaganza both choirs, the powerful pieces "Hallelujah from Mount of Olives" by Ludwig van Beethoven, "For Unto Us a Child is Born" from Handel's Messiah, "Kumukutikutitap" arranged by Mrs. Normita Rio-Pablico, and "Simbang Gabi" by Lucio San Pedro were performed at the CCA Theater of St. Louis University.
The collaboration between SLU Glee Club and Coro de San Jacinto was a wonderful experience for both choirs, and plans for another collaboration are being worked out by the two choirs' conductors. The SLU CCA's Glee Club looks forward to continuing this new tradition by the CCA and SLUGC to bring their concerts to the different campuses of St. Louis University to entertain and educate different groups of audiences at their convenience.