by Dr. Danilo S. Alterado, Associate Dean, STELA
On February 21, 2023, Saint Louis University commemorated the 200th Birth Anniversary of Fr. Theophile Verbist, the founder of the Congregatio Immaculati Cordis Mariae or CICM at the Fr. Francis Gevers Hall. Fr Theophile Verbist was born on June 12, 1823.
The momentous day was highlighted by a sharing of conversations, words, and music. The commemoration began with a talk on, "Verbistian Leadership as Model of Leadership of Proximity" which was delivered by Bro. Jonel Dalimag, CICM – coordinator of CICM Baguio-La Union District. This is the first of a three-part lecture series that will be held in April and June, respectively.
The second highlight of the day was the launching of the book, "Voice of the Voiceless, CICM Spirituality of Today: A New Anthology" by Fr. Alejandro A. Ulpindo, CICM – a veteran missionary from the Dominican Republic. In his message after the ceremonial signing of his book, Fr. Alex fervently stated, "I am offering and dedicating this book, especially to the poor and the oppressed people of Latin America whom I consider my teachers and evangelizers!" The anthology is a compilation of reflections and homilies of Fr. Alex which is a testament to the 49 fruitful years of missionary work and witnessing to the church of the Dominican Republic in Latin America.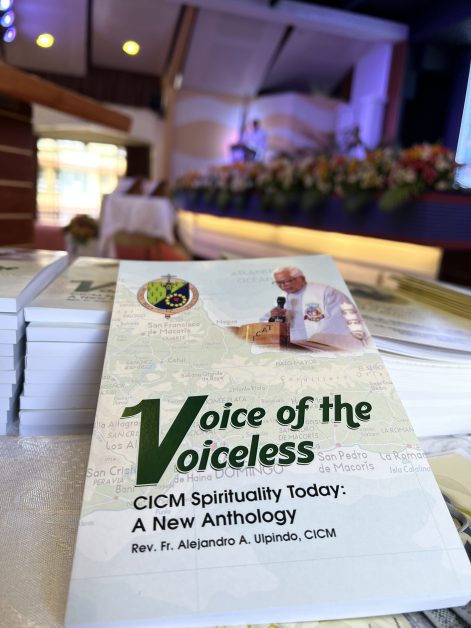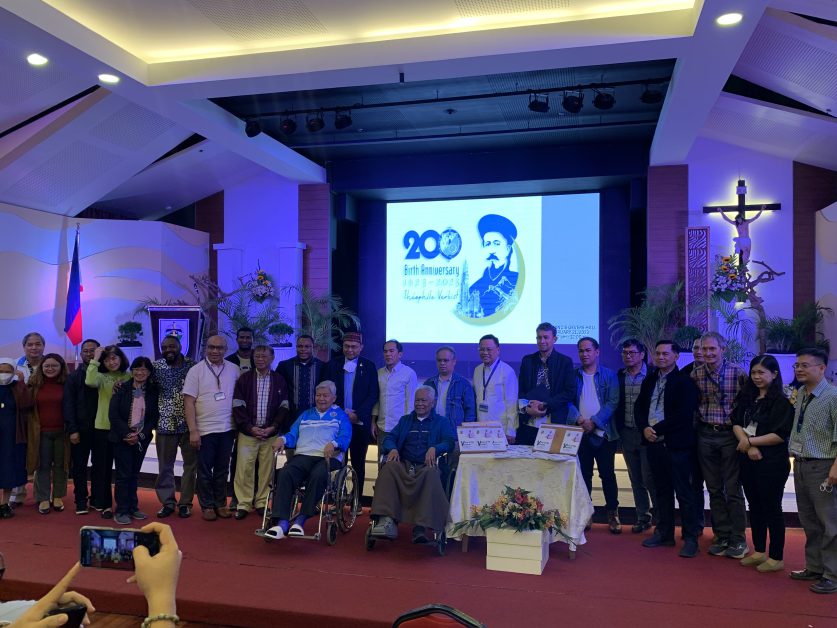 Finally, the commemoration ended with the launching of the song "Himig ng Misyon" through a beautiful rendition by Mr. Lloyd Benter of the SLU Center for the Culture and the Arts. It was a fitting tribute to the CICM Missionaries. "Himig ng Misyon" was composed by Dr. Joselito Gutierrez, the Executive Assistant to the President of SLU, while the music was made by Mrs. Normita Pablico, head of SLU CCA and trainer of the SLU Glee Club.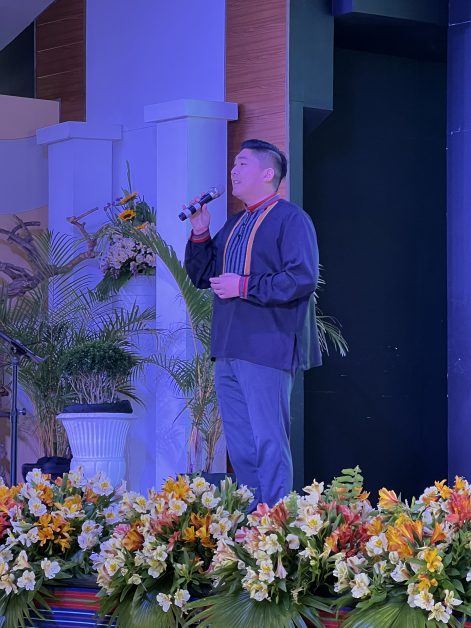 Rev. Fr. Gilbert B. Sales, CICM, emphasized the importance of remembering and celebrating the 200th Birth Anniversary of Theophile Verbist, the founder of the CICM to the Louisian community. "If Theophile Verbist had not been born, the CICM had not been founded and therefore, our dear SLU would likewise not have been established. We are all challenged to draw inspiration and learn from Fr. Theophile Verbist's life and ardour for the mission," he added. He summoned everyone in the Louisian community to rekindle the fire of mission in one's heart and action.