by Mrs. Normita Rio-Pablico, Head of SLU-CCA
Continuing their collaborative performance last December 2022, the SLU CCA's Glee Club under Mrs. Normita Rio-Pablico once again shares the stage with Coro De San Jacinto under Rev. Father Ranhilio Callangan Aquino. "Seek Him in Songs of Love" is a CSU Claude Andrews Convention Center concert that celebrates love and its different forms, with a repertoire filled with songs dedicated to family, friends, significant others, and God.
Together with the CSU Culture and Arts Department, the grand choir sang pieces "Deep Purple" arranged by Andrew Carter and David Blackwell; "Begin the Beguine" by Andrew Carter; "Kahit Isang Saglit" by Nilo S. Alcala II; and "Nasaan Ka Irog" by Antonio Buenaventura. The convention center was filled with love after the concert, seeing joyous smiles and compliments from the crowd members.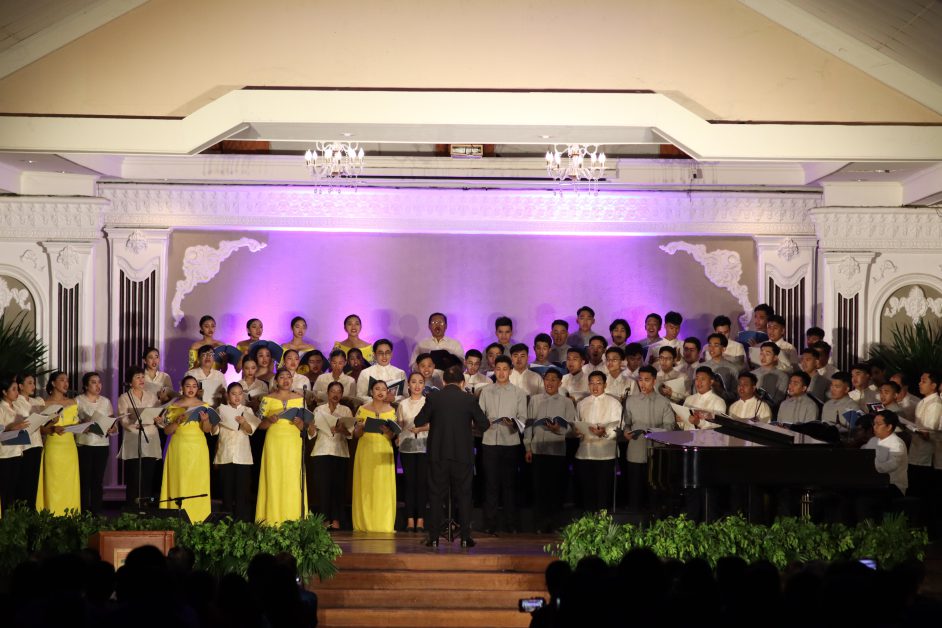 In line with Sustainable Development Goal 17, Partnership for the Goals, the concert provided an avenue to broaden the partnership between Coro de San Jacinto and the SLU Glee Club. Plans were made for future potential collaborative performances with Coro de San Jacinto. The SLU CCA Glee Club is preparing for upcoming performances and competitions scheduled for the year 2023.