by John Michael A. Guerzon, Jamie S. Espejo, and Danille Therese S. Amansec
Saint Louis University-Basic Education School (SLU-BEdS) participants snatched the Best Completer Finisher Award during the second edition of the SEAMEO Science Olympiad (SEASO) hosted by the Southeast Asian Ministers of Education Organization Regional Centre for Education in Science and Mathematics (SEAMEO-RECSAM) in Penang, Malaysia from March 6-10, 2023. The said award is a special citation given for the learners' exemplary performance in all of the four (4) levels of the competition. SLU-BEds is one of the 11 Southeast Asia countries that participated in SEASO.
The SLU delegation was comprised of nine outstanding high school students namely, Jamie S. Espejo, Erin Shane D. Gumanlaw, Yuhan Nayri T. Padsoyan, Paul Gabriel M. Bautista, Greysean A. Ngolab, Rayne Earl H. Diaron, Lyndsay Avy E. Malibiran, Danille Thereze S. Amansec, and Lara Annika Paula E. Namoca. They were joined by their trainers and coaches Mr. John Michael A. Guerzon and Mrs. Lorna E. Lucas, the Assistant to the Principal for Academics.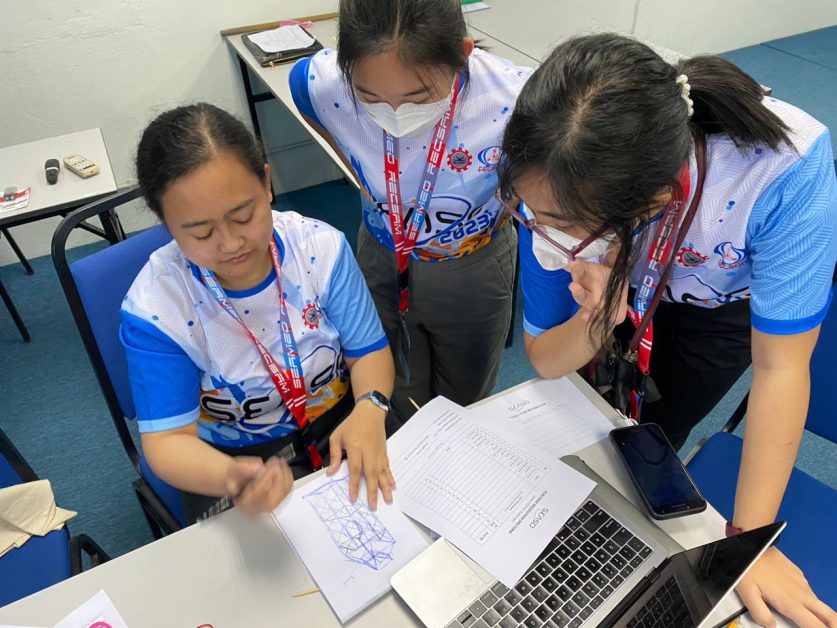 The five-day event was divided into four categories of increasing difficulty. Level 1 (Science Quiz), the first challenge, gathered all international students to apply technical knowledge in general science. Quiz bee participants were given 60 minutes to complete the test and a learning assessment after. From there on, they were then invited to complete Level 2 (Math Quiz), which focused on diverse mathematical subjects of the same time constraint.
An innovative challenge on prototype-making and pitching, Level 3 (STEM challenge), also tested the inventive thinking of different learners as they were asked to construct earthquake-resistant structures from limited conventional materials and their knowledge of science and technology. Within two hours, the constructed model must be able to withstand a can of soda. Finally, students took on intensive preparation for Level 4 (Pitching Challenge), which required them to present their structures from level 3 and successfully persuade judges of their product.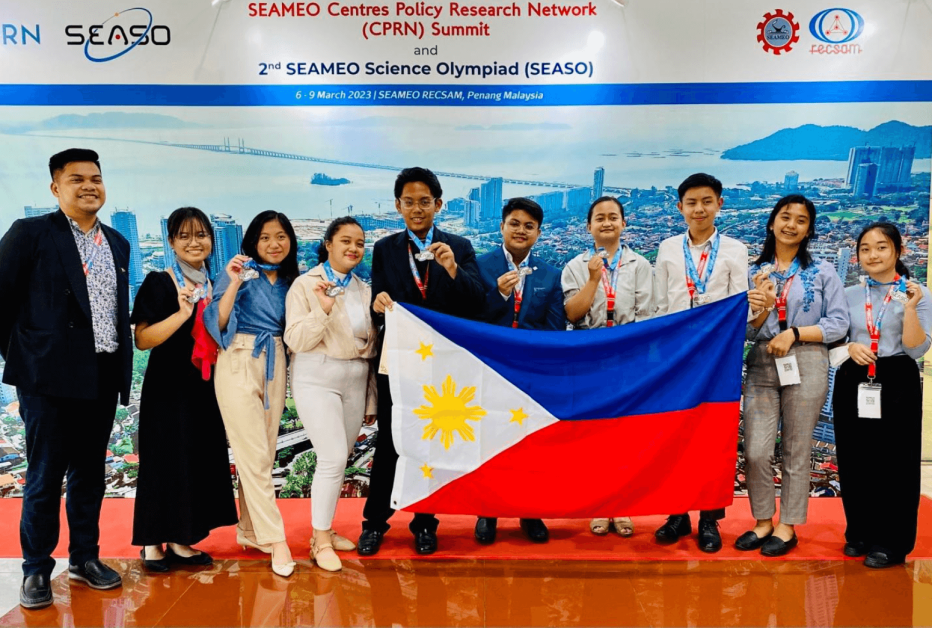 SEAMEO: Strengthening International Camaraderie
SEAMEO aims to strengthen international camaraderie through cultural immersion and exchange activities. During the Champions Dinner, the participants shared a glimpse of their culture through song and dance presentations. Delegates from the Philippines showcased elegance and grace through their Cariñosa number wearing their traditional baro't saya Filipiniana attire. Here, a deeper connection has been built than mere relation because of their common love for sciences.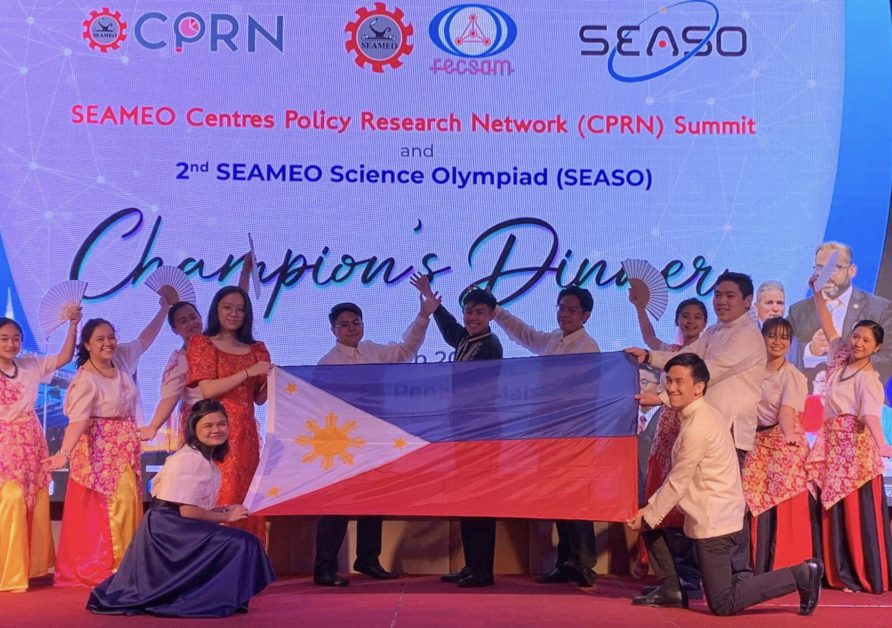 Additionally, the students received a career orientation with the goal of encouraging them to choose a career in STEM. The learning event was a reflection of how STEM education is truly working in our system and how it must be escalated with a common goal of working together to achieve progress, inclusivity, and determination as young as today's generations are. The set of learning activities ended with a tour around Penang Island further highlighting the impact and interrelatedness of STEM Education and development.
From the very beginning and up until the end, the candidates of each country stayed together, going beyond cultural boundaries to build ideas meant to change and improve the world with Science and Mathematics. This global partnership aligns with the Sustainable Development Goal 17 of the United Nations which targets unity and cooperation among countries in achieving sustainability and growth.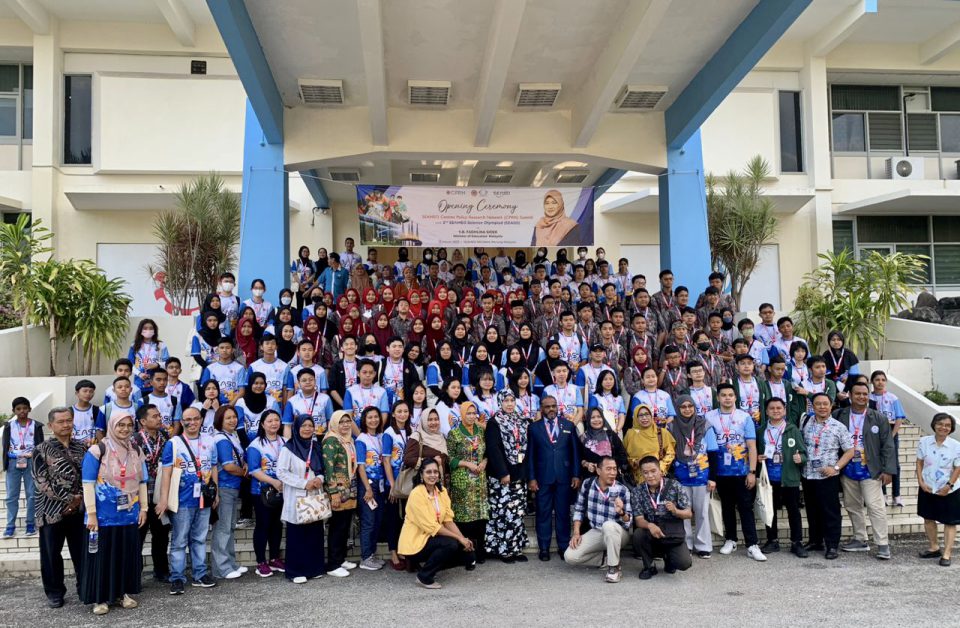 The overall competition ensued that simply by being together, we can reach greater milestones in solving global issues and healing the world step by step. As Jamie S. Espejo said in the Pitching Level of the STEM Challenge, "We would like to emphasize that the mere fact that you allowed us to consult our parents and teachers already reflects how our nations should be. You, me, and the rest of the world should be united in creating greater scientific solutions to solving global problems because together, we can build a stronger and brighter tomorrow."
The delegates competed against at least 26 groups who have qualified in the third level. The next edition of the Olympiad will be held on March 3-7, 2025. Representatives from Colegio de San Agustin bagged the Championship, continuing the streak for the Philippines.