by Dr. Laarni Natividad, UnRIC
The University Research and Innovation Center organized a capacity-building program on February 27-28, 2023 at the Fr. Francis Gevers Hall, aimed at enhancing the research skills and knowledge of the faculty and graduate students of Saint Louis University. The program comprised two insightful training sessions by renowned speakers in their respective fields.
Topic 1: Qualitative Research
Dr. Keith Miller, an academic at Flinders University in 2006, and a highly respected expert in qualitative research, delivered an engaging and informative session on the details of conducting qualitative research.  Dr. Miller focused his discussions on the following main topics: University Perspective on Value and Necessity of Research Conduct and Qualitative Methods of Research.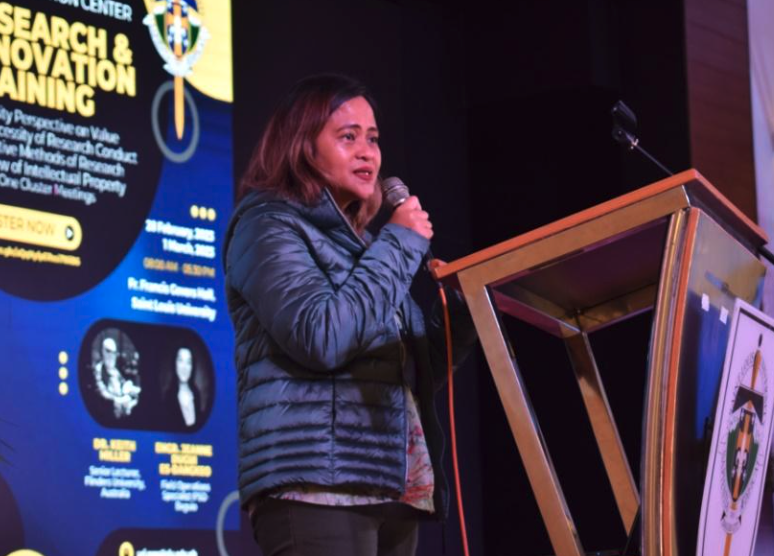 The participants, consisting of the faculty members from SONAHBS, SAMCIS, STELA, SEA and graduate students of SAS, gained valuable insights into the various qualitative research methods, data collection techniques, and analysis approaches. Dr. Keith also shared practical examples and case studies, encouraging interactive discussions among the attendees. The session provided the participants with a solid foundation in qualitative research, enabling them to embark on more robust research projects in the future.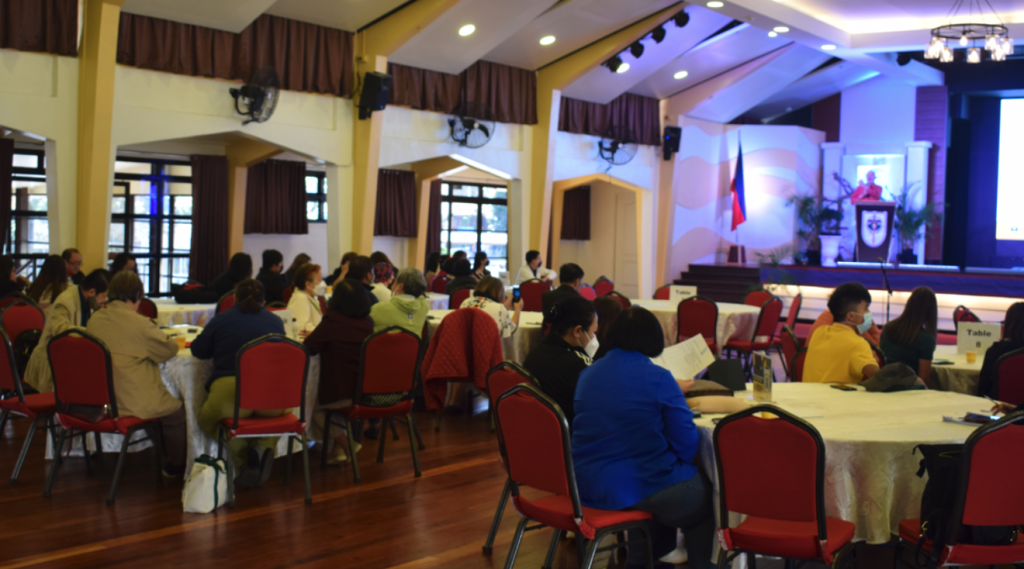 Topic 2: Patenting and Innovation
The next part featured an enlightening presentation on patenting and innovation by Engr. Jeanne Dugui-es Dangkeo, the Field Operations Specialist for CAR and a renowned expert. She gave a talk on the Overview of Intellectual Property. Dr. Dang-keo discussed the importance of intellectual property rights, patent application processes, and strategies for fostering innovation within academic environments. The participants were exposed to the details of patenting and were equipped with practical knowledge to protect their innovative ideas and inventions. Dr. Dangkeo's session sparked lively discussions, with participants seeking advice on patenting their research outcomes.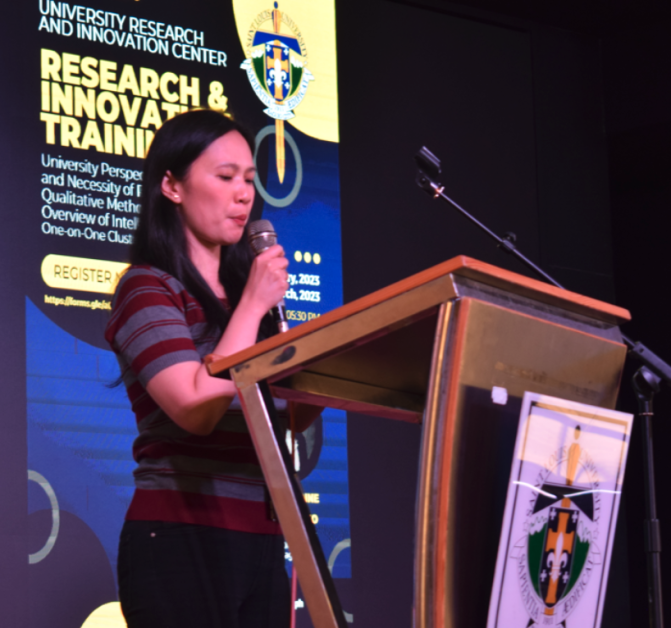 On March 1, 2023, the program concluded with research consultations facilitated by Dr. Keith Miller. Faculty members and students had the opportunity to engage in one-on-one consultations with Dr. Keith, seeking guidance on their ongoing research projects. Participants presented their research proposals, sought feedback on their methodologies, and received valuable suggestions to enhance the quality and rigor of their studies. Dr. Keith provided personalized attention and shared his expertise, empowering the participants to refine their research designs and methodologies.