The Junior Financial Executives of the Philippines spearheaded the Finance and Data Analytics Summit 2022 via Zoom Conference on December 3, 2022, from 1:00 – 5:00 PM. The principal delegates were the Financial Management Students of Saint Louis University. The said summit was a free webinar that aimed to enlighten students and young professionals about the importance of financial planning for the future, the emergence of data analytics in the modern world, and its importance and significance to all industries.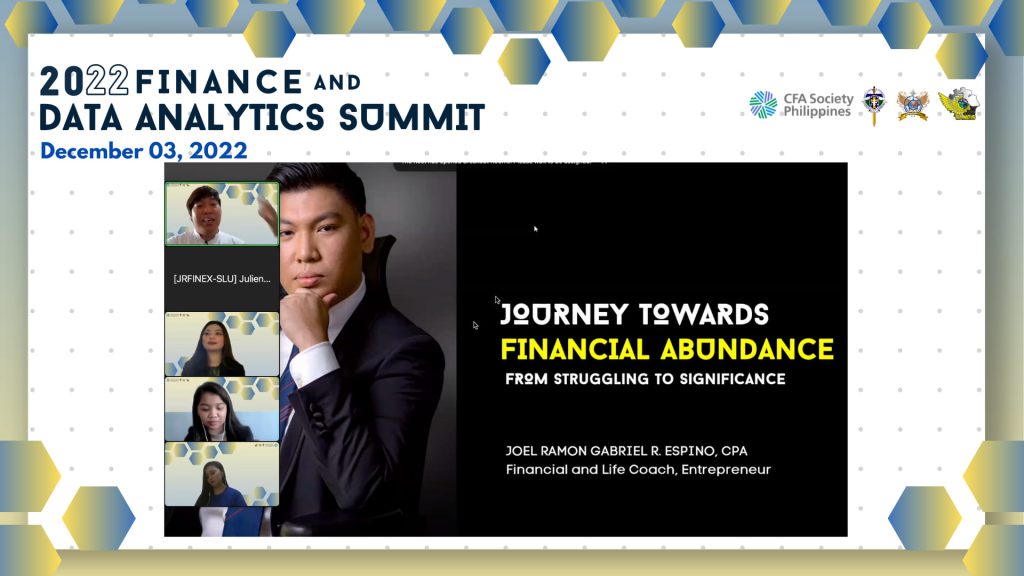 The activity targets SDG 4, Quality Education. In today's data-rich environment, making informed decisions is crucial for financial success. Finance and Data Analytics education equip individuals with the skills to collect, analyze, and interpret financial data. This enables them to make data-driven decisions, assess risks, identify opportunities, and optimize financial strategies.
It also targets the CICM Advocacy, Justice since access to financial services is a crucial aspect of justice. Finance and data analytics can aid in identifying underserved populations and understanding their financial needs. By leveraging data insights, financial institutions can design inclusive products and services that cater to marginalized communities, promoting financial justice and inclusion.