To bridge the gap between the student community and persons with impaired hearing, the Psyche Society conducted a Sign Language Workshop at the Perfecto AVR on March 29, 2023, with Ms. Denise Osmeña as the guest instructor.
After a short prayer, the event started with a "Pass the Action" game, with participants utilizing movements to communicate. The activity was a springboard to Ms. Denise's discussion on the common assumptions about the deaf community and debunking myths along the way. She then tackled the basics of signing, including etiquette, the basic alphabet, and basic words. She also had the participants exercise signing by singing a song. The event concluded with the participants garnering a deeper understanding, appreciation, and compassion toward the deaf community and the art of signing.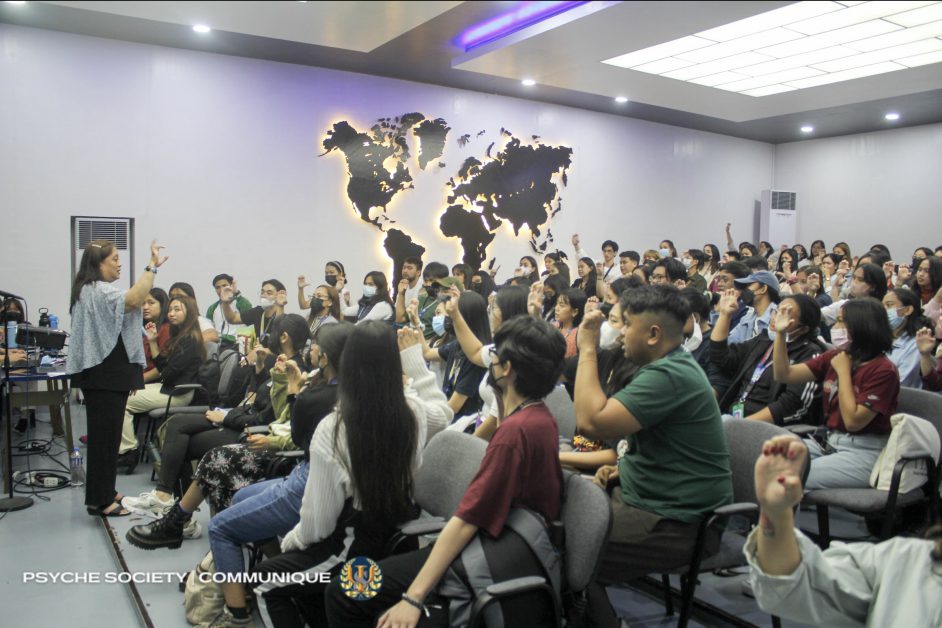 The workshop fulfills SDG 10: Reduced Inequalities, as well as the CICM advocacy of Integrity of Creation, as students are better equipped with communication skills to bolster the service and interactions with people who are deaf or have hearing difficulty. Additionally, it advocates SDG 16: Peace, Justice, and Strong Institutions, along with Justice and Peace because the ability to communicate brings people together and allows everyone to get the compassion and service they deserve.