Article by the University Information Office
Photos by The Buttress
Saint Louis University held a general orientation program for its new students to help them transition to their home in higher education. The SLU orientation week was held on August 12, 14, 15, and 19 at the Prince Bernhard Gym and Waldo Perfecto Bldg. Louisians got acquainted with the campus, the university facilities, and the services and resources available to them in their SLU journey.
Upon entering the University grounds, students were welcomed by vibrant musical renditions by the SLU Concert Orchestra Symphonic Band. At the Prince Bernhard Gym, the general orientation program began with the invocation and national anthem by the Glee Club, followed by the opening number by CCA Performing Groups and the performance of "Isang Balik-Tanaw" by Tanghalang SLU. 
The Louisians were welcomed by Rev. Fr. Gilbert B. Sales, CICM.
Thereafter, they were introduced to the SLU Administration and University's Core Values and CICM Charism by Dr. Joselito C. Gutierrez, the Executive Assistant to the President. Then before the intermission by the SLU Dance Troupe, the SLU VPMI and Parish talked about the services available to the SLU community.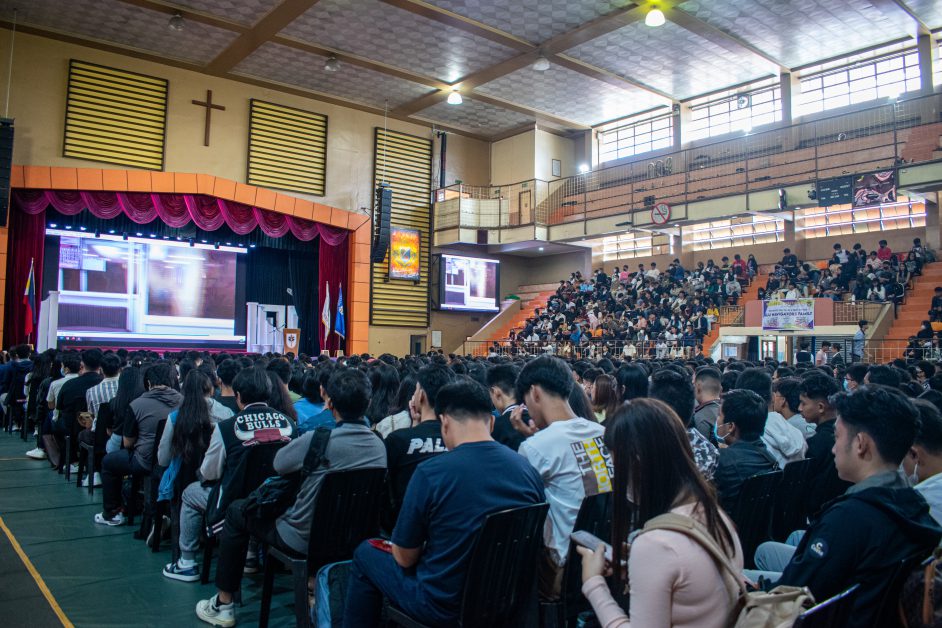 Other university information and services shared during the orientation include those pertaining to:
KASAMA/SSC
Guidance Services and Project Sequioia
Medical and Dental Services
University Library Services
Global Relations and Alumni Affairs Office (GRAAO) and University Research and Innovation Cente (UNRIC)
Finance Office and Technology Management and Development Department and Bukas.ph
Campus Planning, Maintenance, and Security Department (CPMSD) Services
Erasmus + FRIENDS Orientation through the Office of Global Relations and Alumni Affairs
Data Protection Office
University Registrar's Office (URO) Services
Office of Student Affairs and Services (OSAS) Services
University Information Office (UIO) Services
With tips on navigating campus life and insight into university life, the new students' orientation eased the transition into campus life and disciplined independence.