by Kristine Ingrid Rivera for the American Corner, SLU
The City Social Welfare and Development Office and the Baguio Local Youth Development Office (BLYDO) conducted an awareness campaign on adolescent and youth health at the American Corner Baguio, Saint Louis University last 9 September 2023. The seminar targets diverse groups of youth from across the city to inform them about important health issues and inspire them toward future volunteerism.
Youth leaders, who are trained youth facilitators in Baguio, from the different organizations and barangays of Baguio City hosted the seminar sessions.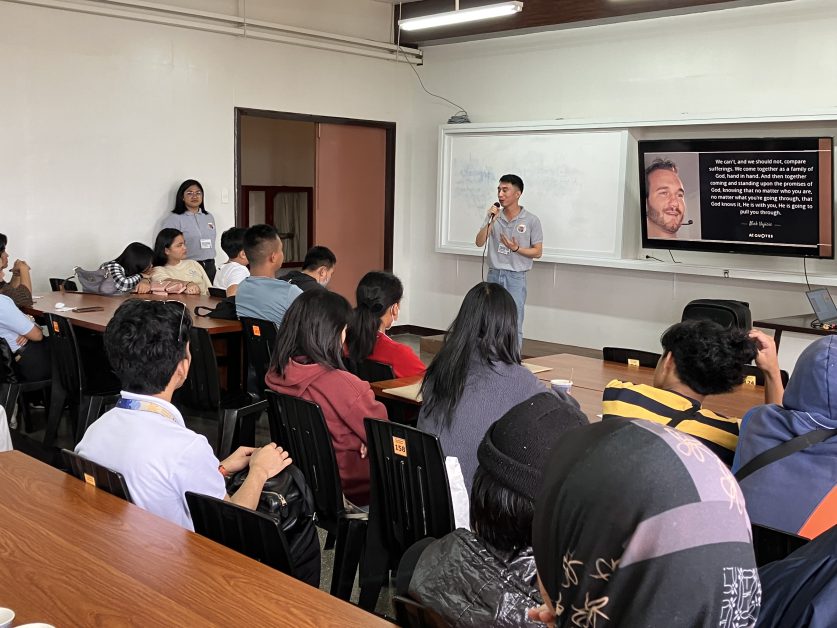 The activity started at 8:00 in the morning through a registration and opening remark, respectively. The first topic that was discussed was "HIV/AIDS Awareness" by Janna Yapyap and Randrey Quiambao. It was followed by a discussion on "COVID-19 Prevention" by Joshua Paraan, John Lloyd Delos Santos, and Trexcie Dagyapen. The session also covered Mental Health Awareness, which was led by Regine Macanas, David Masliyan, and Exequiel Ronquillo. Lastly, the topic of "Adolescent Sexual and Reproductive Health" was tackled by Gian Franscine Lampas and Richelle Ann Macanas. Niko Jeroski, a Peace Corps Volunteer, ended the session with closing remarks. 
Aside from youth leaders, the sessions were administered through the collaborative efforts and support from the Philippine National Volunteer Service Coordinating Agency (PNVSCA), Peace Corps Philippines, LoveYourself Inc., Pilipinas Shell Foundation, Inc., and USAID/Breakthrough Action.
An orientation and HIV testing were offered during the event in coordination with LoveYourself Inc.