In line with its mission to promote cultural understanding and historical awareness, the Center for Culture and the Arts of Saint Louis University presents the SLU Dance Troupe featuring the SLU Symphonic Band in KAPADPADA, an untold true folk history of Filipino natives. KAPADPADA is a contemporary show inspired by a folk historical narrative on the development of unfavorable stereotypes of the Igorot people and Filipino society.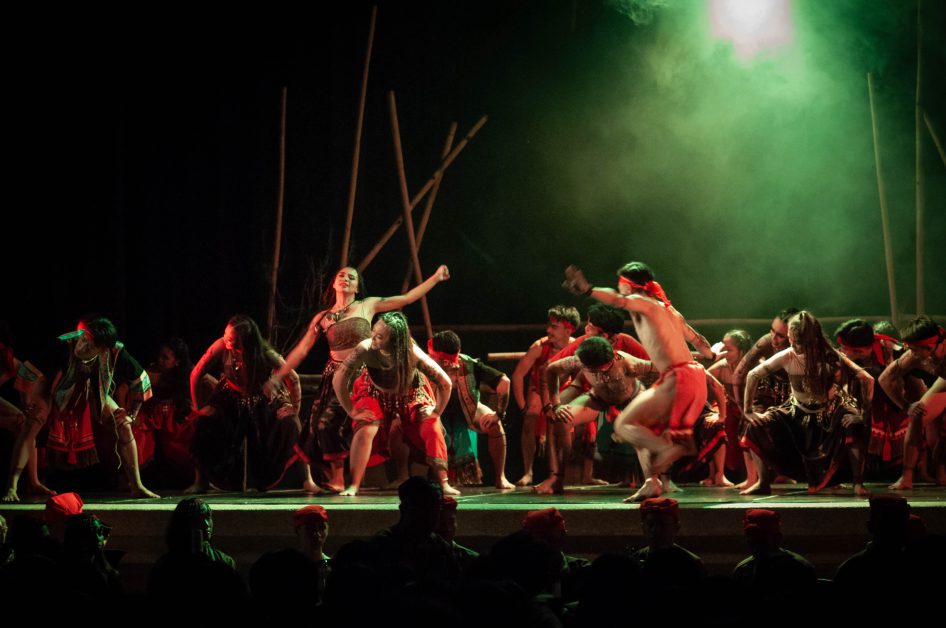 Following the conclusion of the Philippine-American War in 1902, American interest in the natives of the recently conquered land led to the creation of anthropological exhibitions illustrating how primitive life was in the Philippines. More than 1,300 Filipinos were transported to the World's Fair at the cost of more than $1.5 million to the US government. At Coney Island, Dr. Truman Hunt, a Spanish-American War veteran and former lieutenant governor of Bontoc who brought the show to America, forbade the natives from leaving their enclosure when the last of the people eventually dispersed at midnight each day.
When no one had passed away or entered a war, the Igorots conducted funeral rites and battle dances. Couples who had no intention of marrying were convinced to participate in fake weddings that included lavish feasts. The men staged mock combat and talked about their head-hunting excursions. For the Filipinos, the American Dream had lost its appeal. The Igorots' narrative was forgotten despite the fame they had attained both within the US and abroad. Their story raises the point of who is civilized and who is inhumane.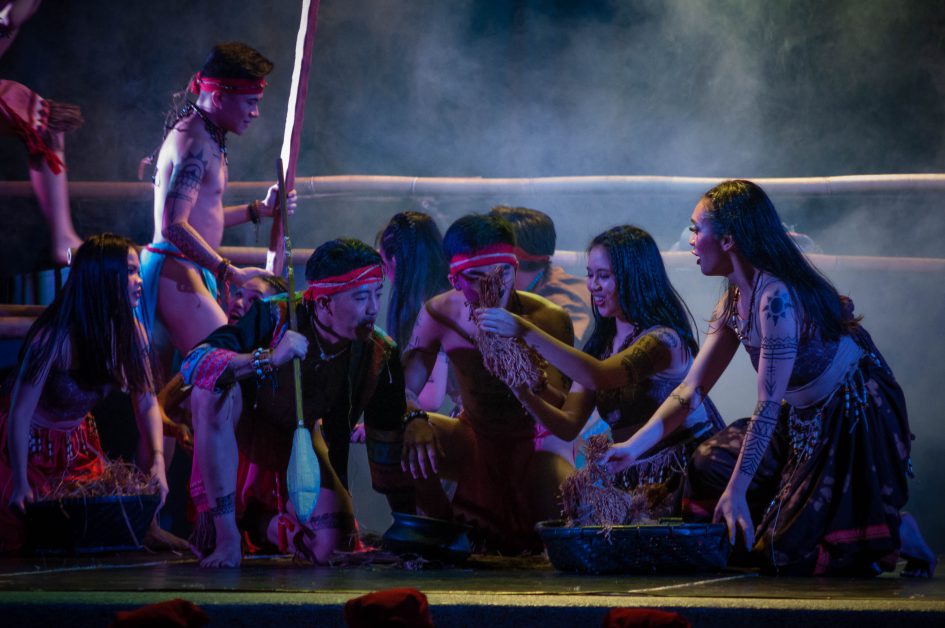 KAPADPADA offers an ensemble of music and dance, highlighting the Igorots and other Filipino natives who, despite the most severe provocation, maintained a remarkable sense of dignity throughout their suffering. The show strives to enrich learners' and audiences' understanding of the untold folk stories of the past and, in turn, develop a sense of cultural understanding and pride.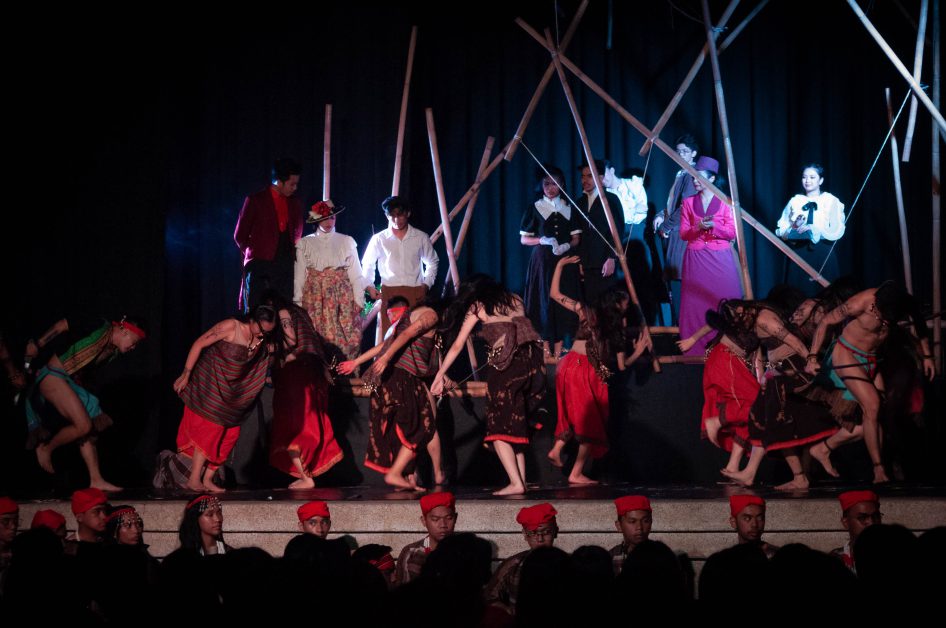 Show Dates
November 29, 2022 | 10:00AM CCA Theater
November 29, 2022 | 6:00PM CCA Theater
December 9, 2022 | 10:30PM SLU Navy Base Campus
December 9, 2022 | 2:00PM SLU Navy Base Campus
Artistic and Technical Staff
Director & Choreographer: Sherwin Santiago
Musical Director: Marivic Macadaeg
Stage Manager: Bench Bacani
Deputy Stage Manager: Ruth Ann Delos Santos and Margaret Fernandez
Technician/Custodian: Lloyd Benter
Lights Execution: Reinforcement Lights and Sounds
Set Execution/Utility: Jose Malubay
Technical Staff – Voice Over: Lino Lopez
Technical Staff – Video Operator: Kert Venz Sayson
Stage Hands: Jemimah Gongora, John Kyle Peralta, Kenneth Dwight Siobal, Audrey Janel Sim
Front of House & Ushers: Elizabeth F. Doctolero, Greta Belle B. Galo, Tricia Ana Marie C. Faranas, Mac Francis T. Balatbat, Nhika Charelle E. Lopez, Christian Anne V. Trinidad
Dance Masters: Arsthein Naijle Fabia, JM Janssen Poyaoan
Rehearsal Master: Trixy Charlotte Viernes
Production Manager and Post Contents: JC Vince Somebang
Asst. Production Designer: Dunn Harth Dulay
Media Editor, Props Design and Execution: Allison Sim
Props Design and Execution: Kathleen Bisco
Head of Costume Custodians: Harold James Aspuria
Costume Custodians: Trace Kaye Haban, John Victor Cruz
Safety Officer: Von Daniel Wayan
Official Photographers: Mr. Josef Lopez, Mickey Charles Tagudar, Michelle Caryl Tagudar, Editha Balagot