The United Nations Development Programme (UNDP), together with the DOTr, developed a consortium called Dalan ni Taltallak for Low-carbon Transportation (LCT) research and innovation in the Philippines. The three largest universities in the City of Baguio — SLU, UC, and UB — comprise the said consortium. A benchmarking activity that primarily aimed to help in enhancing the expertise and focus on low-carbon transportation research and innovation program was held last November 9 to 11, 2022 in different institutions in Metro Manila and Summit Ridge Tagaytay. Six (6) participants from the School of Engineering and Architecture of SLU attended the three-day benchmarking activity.
The engineers from Parañaque Integrated Terminal Exchange (PITX) presented how they effectively created the first intermodal terminal in the Philippines. Dr. Noriel Christopher C. Tiglao of the UPD also briefly discussed Low-carbon Urban Transport Systems in the Philippines. Dr. Robert Kerwin Billones of the DLSU also presented different projects regarding LCT now being implemented in Region 6. Lastly, the participants joined a symposium about the Research and Development Component for the Comprehensive Roadmap for the Electric Vehicle Industry (CREVI) and provisions of the Implementing Rules and Regulations of R.A. 11697 (Electric Vehicle Industry Development Act).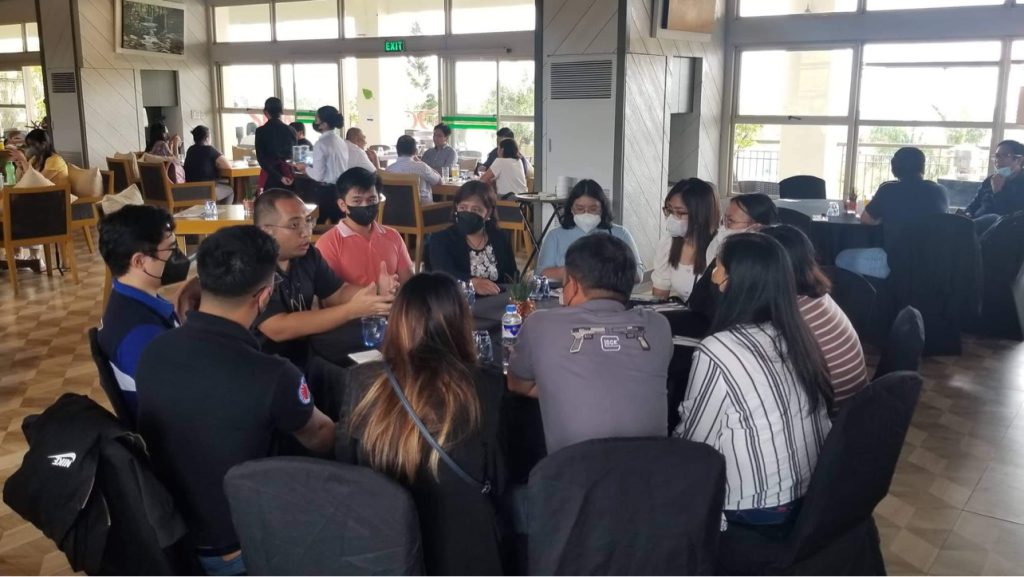 The benchmarking activity facilitated a broader network for the academic consortium to the low-carbon transportation industry. Specifically, it gave the participants new insights and inspiration on creating research about low-carbon transport and how they can promote it locally in Baguio City.