by Charmaine Penalba
As part of the Midyear In-Service Training for the teaching and non-teaching staff of the Saint Louis University- Basic Education School, the administration spearheaded a one-day session with the theme, "Empowerment Towards Excellence and Mission," last January 5, 2022, at the Gerard Decaestecker Function Hall.
The school invited Atty. Joseph Noel M. Estrada, the spokesperson of the Coordinating Council of Private Educational Associations (COCOPEA), was the resource speaker who efficiently and comprehensively discussed the topics "Balancing Child Protection and Student Discipline in Schools" and "The Code of Ethics of Professional Teachers."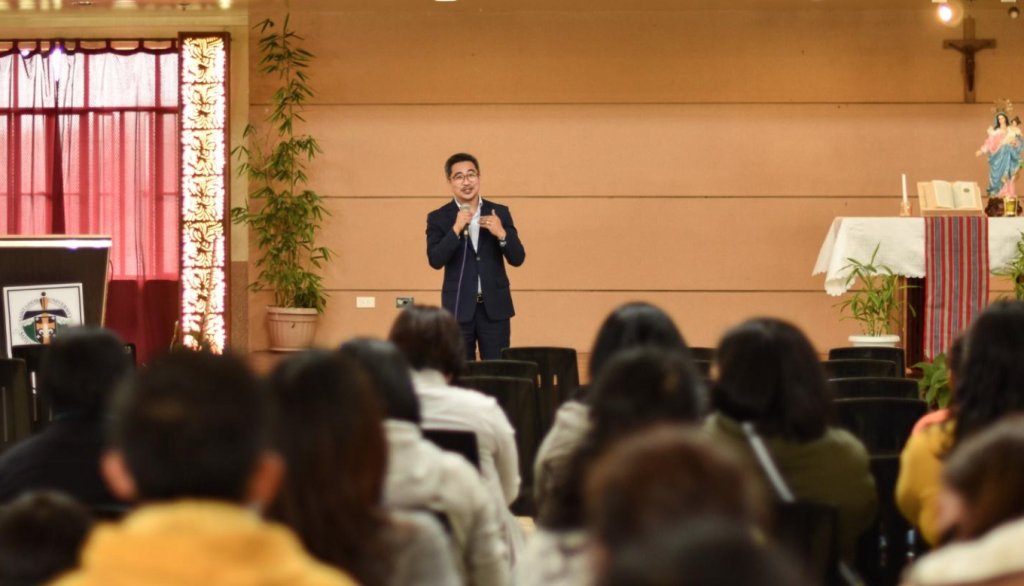 During his session, he emphasized the importance of the shared responsibility of the teachers, parents, and the school administration in instilling discipline among the students. The esteemed speaker mentioned that although it may be challenging to handle many students with individual differences at the same time, achieving the vision and mission of the institution can be smooth sailing with the partnership of the school, teachers, and parents.
The INSET is one of the ways that the Faculty Development Program is concretized, as the selected topics emerged as component results of the Training Needs Assessment conducted among the employees. Moreover, the said annual activity strongly backed up Quality Education under the United Nations' Sustainable Development Goals (SDG 4). This year's mid-year INSET was made possible because of the strong support of the SLU administration and with kind assistance from REX Publishing Company.