by Dean Ann P. Opina, SONAHBS
In celebration of the foundation day of Saint Louis University, the volunteer faculty and staff of both the School of Medicine (SOM) and the School of Nursing, Allied Health and Biological Sciences (SONAHBS) provided persons deprived of liberty (PDL) currently housed at the Baguio City Jail Management and Penology with medical care. These medical services include laboratory testing, pharmaceutical services, ECG services, health lectures as well as medical consultations.
In line with SDG 3 (Good Health and Well-Being) and SDG 10 (Reduced Inequalities) 205 out of the 527 PDLs were given various laboratory tests: complete blood count, fecalysis urinalysis, blood chemistry, and basic microbiology tests. Around 300 were given medical checkups, and those needing medications were given different therapeutic drugs to alleviate their conditions. All of the PDLs who were allowed to join the medical mission attended the health lectures. Basic hygiene kits were also distributed to 300 PDLs.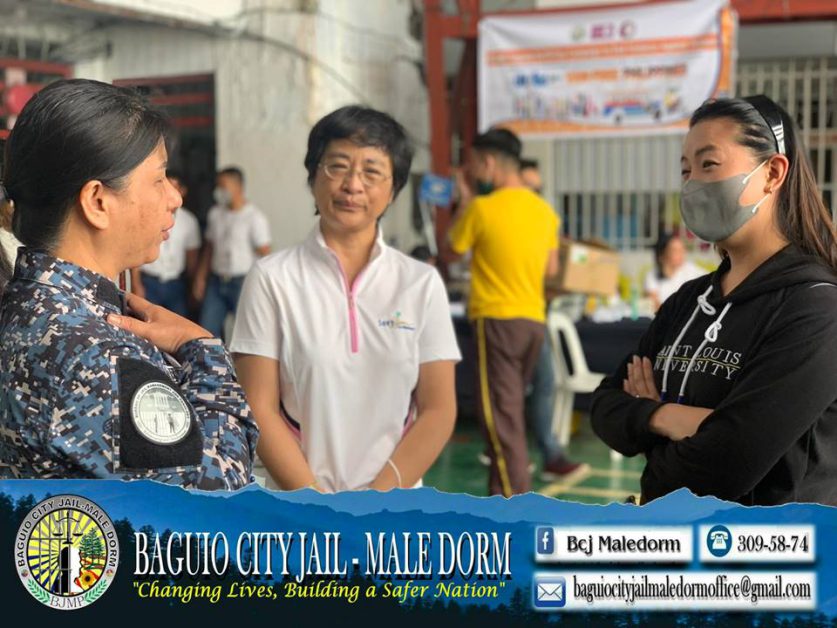 The voluntary participants enjoyed the medical mission since it is a true representation of the university's mission of being socially involved and Christian-Spirited members of society. A follow-up and extension of the medical outreach are under discussion to be able to monitor and appropriately act on the different health concerns of the PDLs, which embodies SDG 16 on Peace, Justice, and Strong Institutions.