by Hanna Honorio (Stellaris) and Kaye Leah Sitchon (Languages and Communication Faculty)
Delegates from Universitas Atma Jaya Yogyakarta, Indonesia, received a warm welcome from Saint Louis University on January 31, 2023, at the Burgos conference room. The said visit aims to strengthen the relationship between SLU and UAJY through a table discussion focused on upgrading and implementing the student and faculty exchange program planned for the coming academic year 2023-2024.
Dr. Joselito Gutierrez, Executive Assistant to the President of SLU, gave the opening message expressing his hopes that the visiting program be fruitful and insightful. In affirmation of the primary purpose of the visit, the Dean of the School of Teacher Education and Liberal Arts (STELA), Dr. Felina P. Espique, highlighted the strong partnership between both higher education institutions through the ongoing opportunities for international exchange.
Dr. Marinel L. Piamonte, head of the Languages and Communication Department, acknowledged the presence of the guests and the faculty members of both SLU and UAJY. She introduced the Chair of the Communication Department, Dr. Phil Yudi Perbawaningsih; the Vice Dean of Student, Alumni and Partnership Affairs, Sherly Hindra Negoro, M.I.Kom; and the Coordinator of International Class of Communication, Dr. Ign Agus Putranto, M.Si.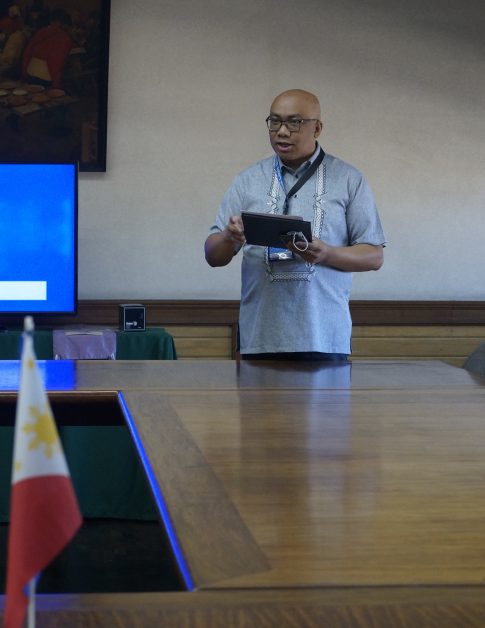 To begin the table discussion, Dr. Phil Yudi Perbawaningsih presented key objectives of the visiting program including a possible memorandum of understanding for international exchange program activities such as lecturer exchanges, student exchanges, joint research, cultural research, and information exchange. He then proceeded with talking about academic opportunities at UAJY that SLU students and graduates may avail of, like the possibility of a double degree program and MA scholarships in UAJY for alumni. Dr. Yudi also presented the courses offered by the Communication Science Department, UAJY. In response, the SLU communication faculty presented the BA Communication programs, activities, and best practices as a direct reflection of the established curriculum. This includes various local and international activities that both the communication faculty and students participated in over the years.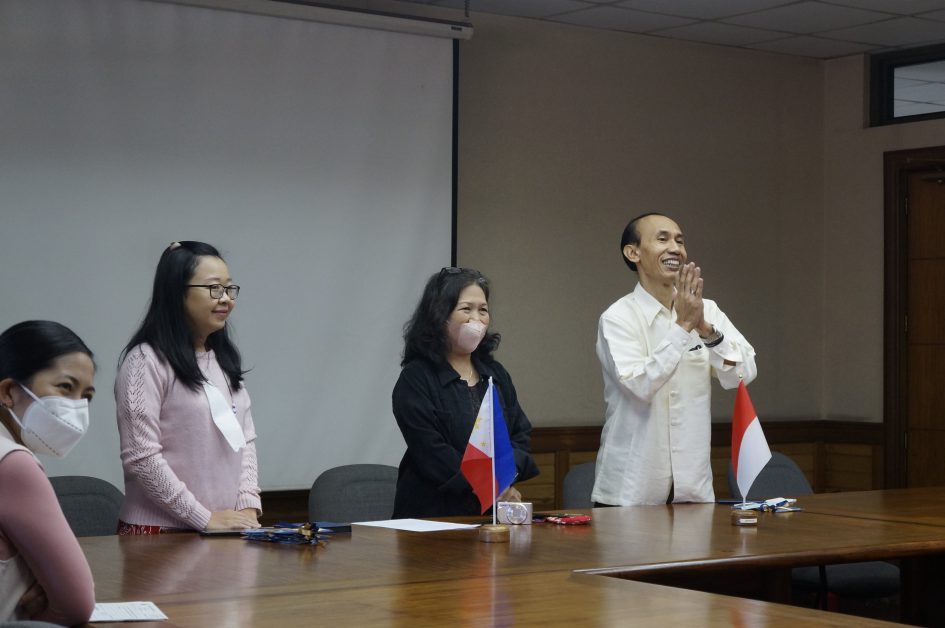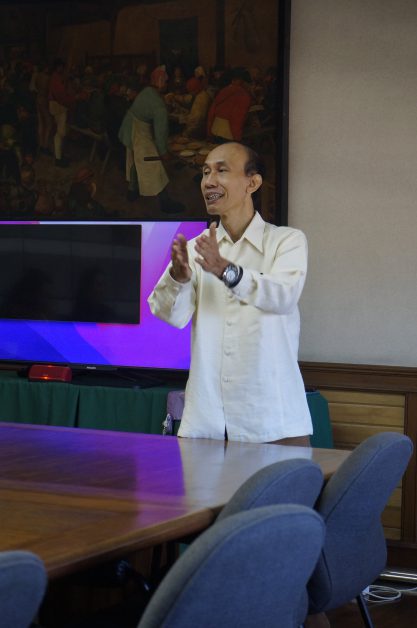 The table discussion then focused on the observations of the exchange programs held in 2021 and 2022. Sharing of these insights ushered in talks to identify the common courses for the faculty and student exchange programs for the coming academic year 2023-2024. Both parties went over their respective curriculum to identify similar or closely-related courses that the exchange students of each university can enroll in. There will be succeeding meetings on the features of the planned exchange.
After productive conversations, Dr. Roberto M. Arguelles, Vice President for Academic Affairs, concluded the visiting program by emphasizing the need to expand the partnership with Universitas Atma Jaya Yogyakarta. In closing, he mentioned how SLU and UAJY's ongoing partnership has been the longest and expressed his gratitude towards the continuous trust and support of UAJY.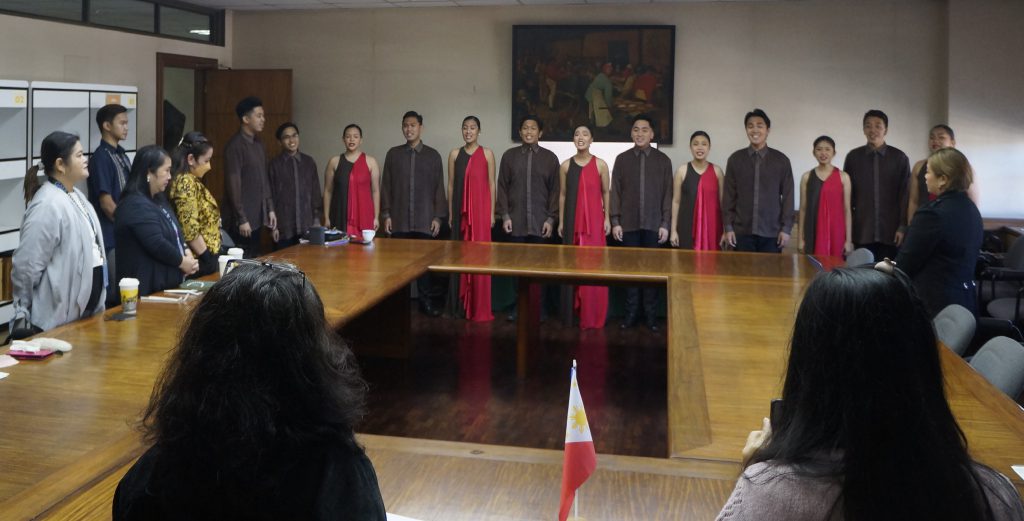 Photos by France Maniago