Photos and report by Jules Philip Tillay, White & Blue
Highlighting the "mission and excellence" of the Congregatio Immaculati Cordis Mariae (CICM), twenty-one student leaders from recognized organizations of Saint Louis University (SLU) attended the CICM Students' Convergence last March 15 to 18, 2023, at the University of Saint Louis (USL), Tuguegarao City, Cagayan. 
Hosted by USL, several student leaders from the CICM schools, namely Saint Louis College (La Union), Saint Louis College (Cebu), and Saint Mary's University (Nueva Vizcaya), also participated in this year's Convergence.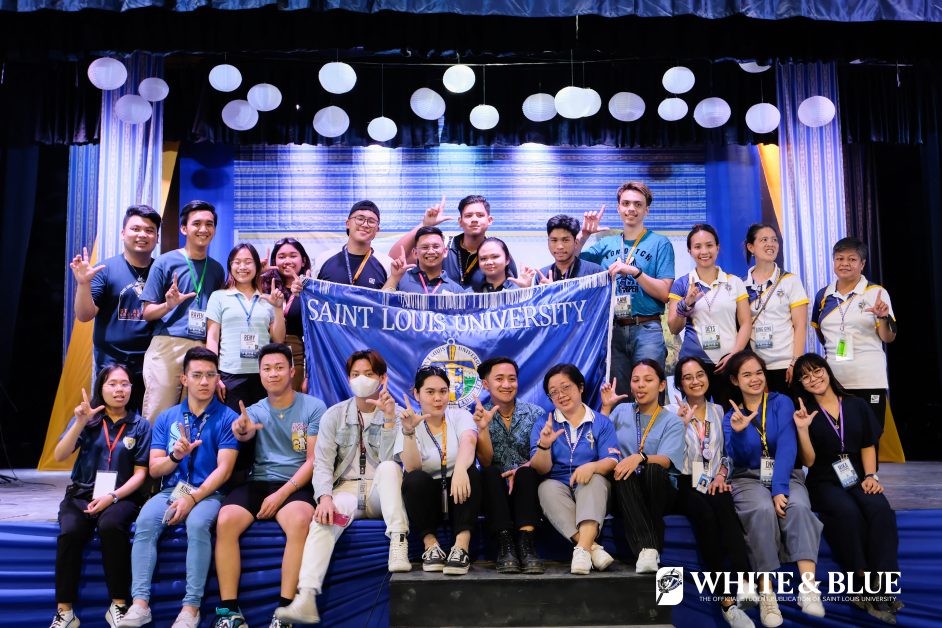 Participants took part in plenary sessions and multiple breakout sessions on Guidance, Sports, Leadership, Culture and the Arts, Creative Dancing, and Libraries.
Aside from the team-building activity, the leaders also visited the Persons Deprived of Liberty (PDL) at the Bureau of Jail Management and Penology (BJMP) in Tuguegarao City and gave in-kind donations to the said beneficiaries. 
Rev. Fr. Macwayne Maniwang, CICM, the University President of USL and the former Vice President for the Mission and Identity of SLU, celebrated two masses during the three-day event. 
Rev. Fr. Maniwang also turned over the hosting rights to SLC La Union in anticipation of the 2024 Students Convergence.