Saint Louis University, as the recognized delivering institution of the Department of Science and Technology, Science Teacher Academy for the Regions under the Science Education Institute (DOST-SEI STAR) project in the Cordillera Administrative Region, joined the Training of Trainers on Instrumentation and Improvisation in Science and Mathematics Teaching and Learning through the representation of Ms. Maria Jose Torres of BEDS, Dr. Ferina Peralta and Dr. Maritess Gallego of SAMCIS, Dr. Dorothy Silva and Dr. Wilfred Bambico of STELA. Dr. Bryan Hidalgo and Dr. Aster Madalla of DepEd-CAR are joining the team from SLU. The training was held on April 18-20, 2023, at Twin Lakes Hotel, Laurel, Batangas.
This event is a collaborative effort of DOST-SEI Project STAR, Department of Education-CAR, and Saint Louis University under the leadership of Dr. Josette Biyo, Dr. Estela P. Leon-Cariño, CESO V, and Rev. Fr. Gilbert Sales, CICM, respectively.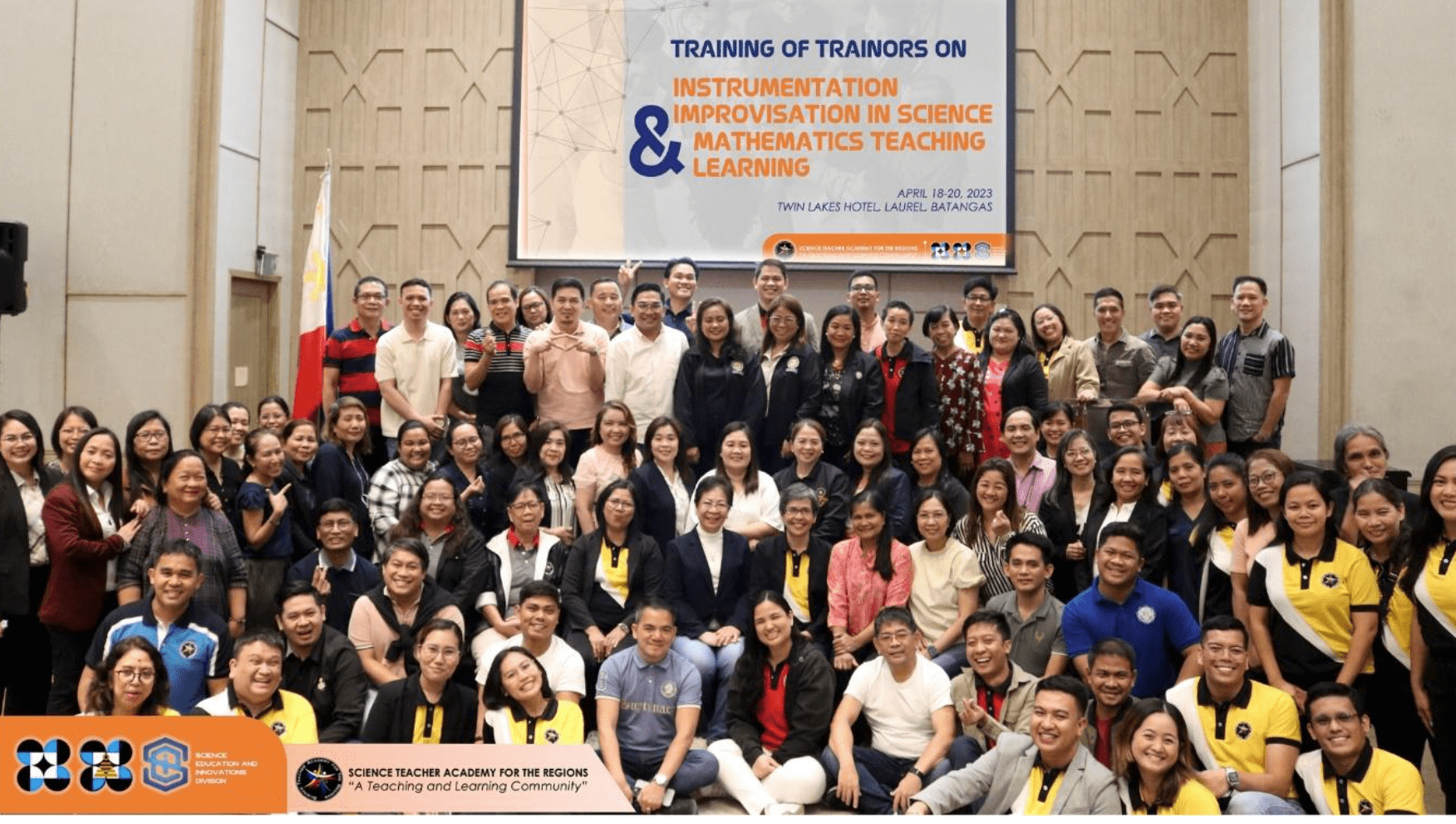 The training aims to develop the skills of teachers in instrumentation and improvisation of physical or digital learning materials for the improved teaching of science and mathematics. The participants made their improvised learning materials in science and mathematics using local materials. In addition, they made their 7E lesson plan integrating the use of the improvised learning materials. The workshops will be cascaded to the teachers of the different DepEd schools in CAR. With a positive perspective, this will improve the teaching and learning process. Catering to the SDG advocacy of the university, this training-workshop will help provide quality education to our students.