The signing of the Memorandum of Agreement (MOA) between Saint Louis University (for Catholic and Private Schools in CAR), DOST- Science and Technology Information Institute, and DOST – CAR was held at the Fr. Francis Gevers Hall, Saint Louis University, Baguio City, at May 9, 2023. The MOA is for the mass installation and user training for the use of STARBOOKS.
STARBOOKS (Science and Technology Academic and Research-Based Openly-Operated KioskS) is a stand-alone information source designed to reach those with limited or no access to S&T information resources.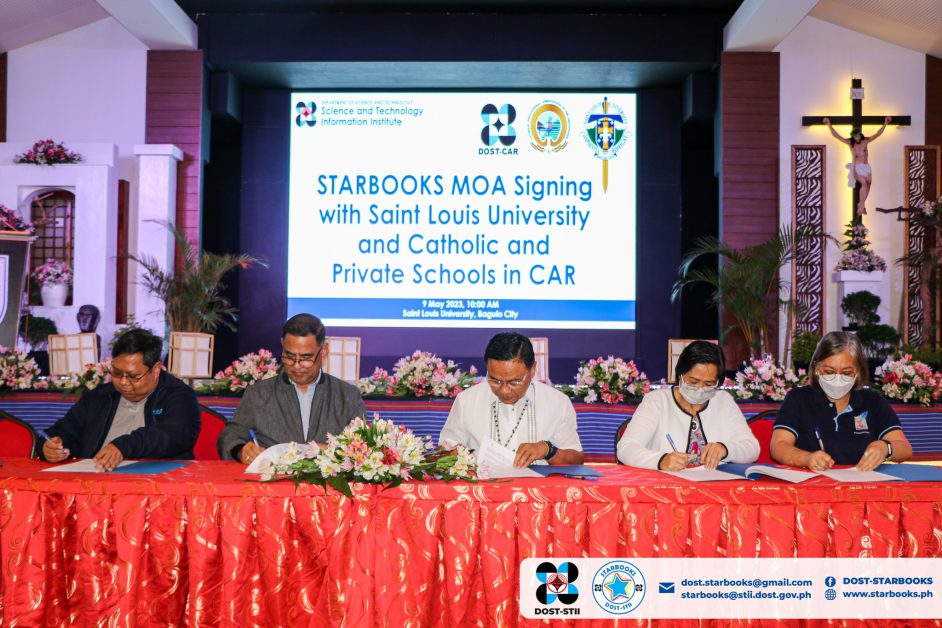 The event was participated by school administrators and IT staff of 38 recipient Catholic and Private schools in CAR and Ilocos Sur. It was graced by Rev. Fr. Gilbert B. Sales, CICM, SLU President, representing Catholic and Private schools; Dr. Nancy A. Bantog, DOST-CAR Regional Director; Shiela Marie Singa-Claver, Provincial Director, DOST-PSTC Benguet; and Alan C. Taule, Chief, DOST – STII Information Resources and Analysis Division.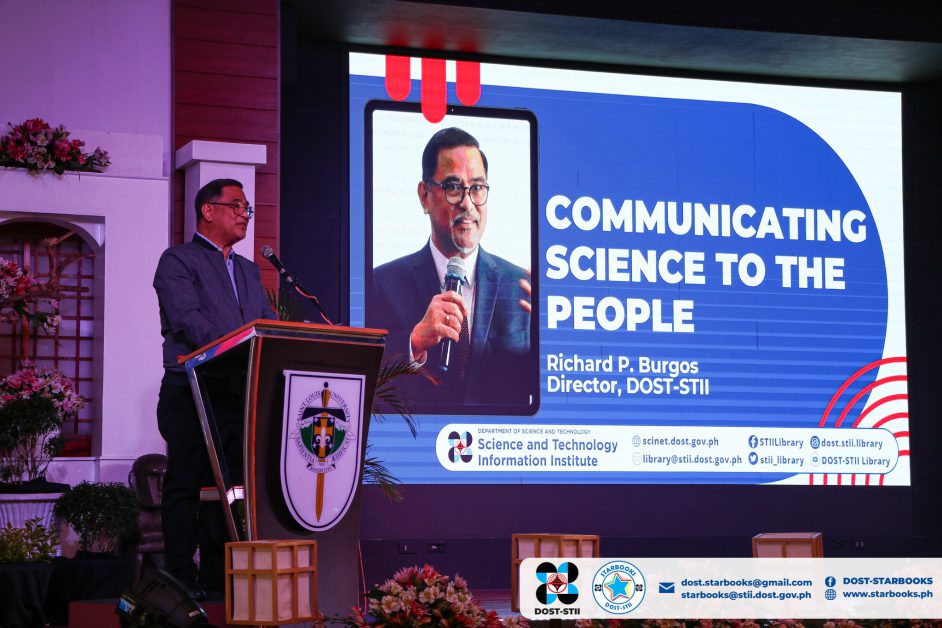 Fr. Sales, in his message,  stated that the coming together of the different Catholic and private schools and the presence of DOST as a government institution proves complementarity between public and private entities. This activity is a clear manifestation of implementing United  Nations Sustainable Development Goals specifically SDG 4 Quality Education; SDG 16 Peace, Justice, and Strong Institutions; and the CICM Advocacy on Justice.