The Saint Louis University Nursing Alumni Association International (SLUNAAI) Grand Reunion was held in Canada's Vancouver Wall Center Hotel from July 13 to July 15, 2023, with the theme, "Making Memories, Breaking Distances, Celebrating Successes." The Grand Reunion was graced by no other than the President of SLU, Rev. Fr. Gilbert B. Sales, CICM, PhD, as the Keynote Speaker.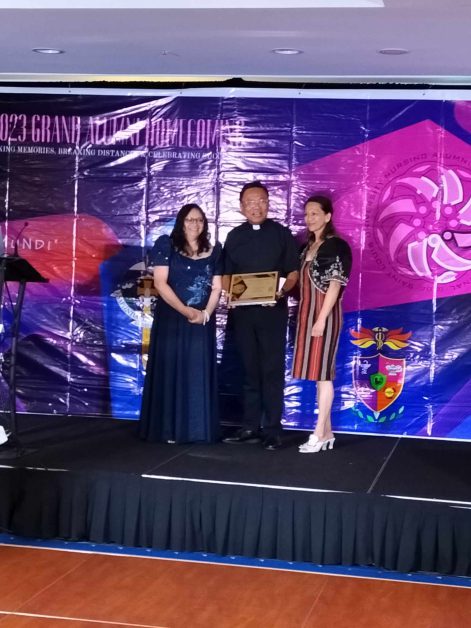 The reunion is not only an opportunity to reconnect with batchmates who have not seen each other for some time but also a venue to plan dynamic programs for the future as a way of giving back and being a gift to the world. One plan is to expand the SLUNAAI scholarship program to include more deserving students to achieve their dreams, aligned with SDGs 1 (No Poverty) and 4 (Quality Education), the CICM Advocacy for Justice, Peace, and Integrity of Creation and Equity, and the CEAP JEEPGY Value of Engaged Citizenship.
Another plan is to help the nursing department provide a mental health sanctuary for instructors to rejuvenate and find balance in times of high stress, supporting SDGs 3 (Good Health and Well-Being) and 16 (Peace, Justice, and Strong Institutions). The last plan is to develop a program to allow experts in different nursing fields among the alumni and share it with SLU students in the undergraduate and graduate schools (aligned with SDG 4 Quality Education and SDG 17 Partnerships for the Goals).