by Dr. Elizabeth H. Bautista, Associate Dean, Nursing Program, SONAHBS
Five nursing students were granted scholarships through the Saint Louis University – Sacred Heart Medical Center Special Scholarships Program and the Saint Louis Nursing Alumni Association International (SLUNAAI) Scholarship Program under the auspices of Rev. Fr. Gilbert B. Sales, CICM, Mrs. Corazon Baterina-Kawi, as well as the members of the Scholarship Committee.
Jhamira Bianca A. Calpo, Aubrey N. Centeno, Veil Katherine B. Morales, and Jhayjiann Q. Ortega are scholars under the SLU SHMC Special Scholarships Program, while Jamie Vinh Angelee Mortel is a scholar under the SLUNAAI Scholarship Program.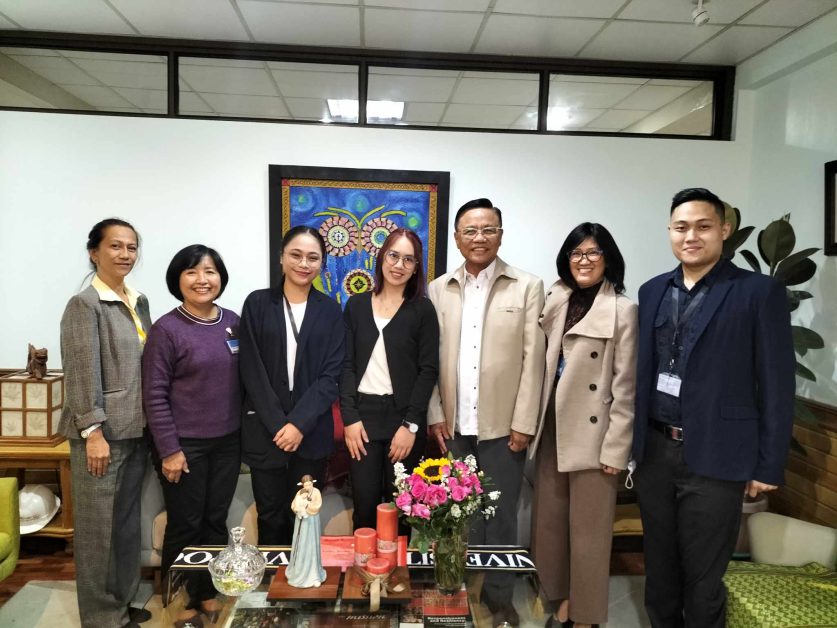 The scholars had a courtesy visit to the President's Office to personally express their gratitude for the scholarships they received.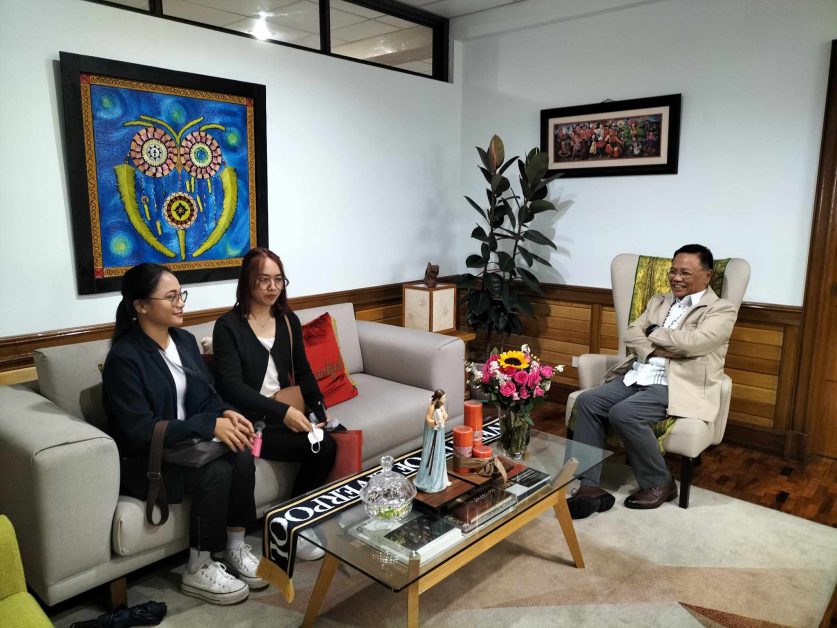 The special scholarships provided by the SLU-SHMC and SLUNAAI support the achievement of SDGs 1 (No Poverty), 4 (Quality Education), 10 (Reduced Inequalities), 16 (Peace, Justice, and Strong Institutions), and SGD17 (Partnership for the Achievement of Goals). Granting these scholarships also sets these students on the road toward their dreams. These efforts align with the CICM advocacy of Justice, Peace and Integrity of Creation (JPIC), and the CEAP JEEPGY value of Engaged Citizenship.