by the Office of Student Affairs & Services
A pandemic and a supertyphoon last week proved to be challenges that beset the staging of the 14th Gawad San Luis for Students. But last July 31, 2023, the last day of AY 2022 – 2023, marked the return of the special milestone in the life of a Louisian Student, a Student Leader, and a Student Organization that exemplified the core values of the University: that of Christian Spirit, Social Involvement, Creativity and Competence.
Indeed, it takes the involvement of the whole SLU Community and external judges, namely Darin Jan Tindowen of USLT, Dheiryl Tombali of JCI Sunflower Baguio, Melody Labawig CHED-CAR Supervisor, Adrian Fernandez President of the Outstanding Students of CAR, and Fr. Emanuel Enjang Pranatal, CICM, to conduct the Gawad San Luis for Students.
For the group awards, the following are the winners:
Psyche Society: Burgos Award for Christian Spirit;
Junior Philippine Institute of Accountants – SLU Chapter: Rizal Award for Competence;
Young Entrepreneurs' Society – Amorsolo Award for Creativity;
Rotaract Club of Baguio Saint Louis University – School of Medicine – Magsaysay Award for Social Involvement;
Young Entrepreneurs' Society – Most Outstanding Co-curricular Organization;
Rotaract Club of Baguio Saint Louis University – School of Medicine – Most Outstanding Extracurricular Organization;
Justine S. Latawan of Psyche Society – Most Outstanding President.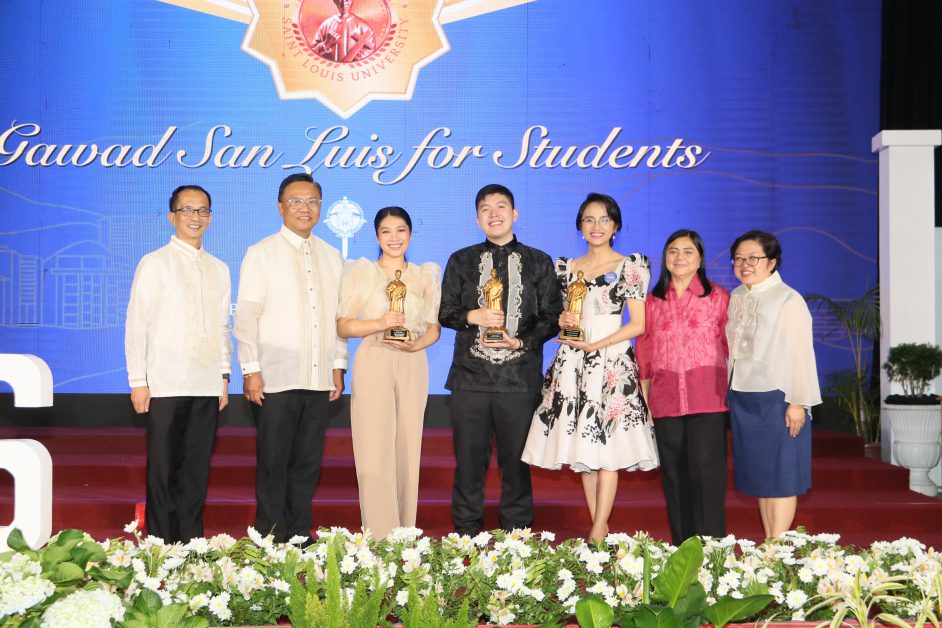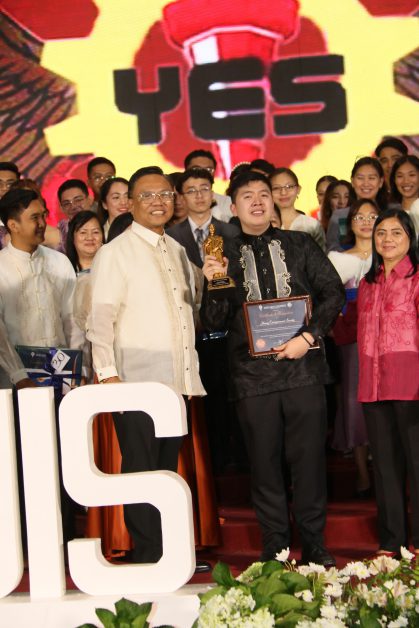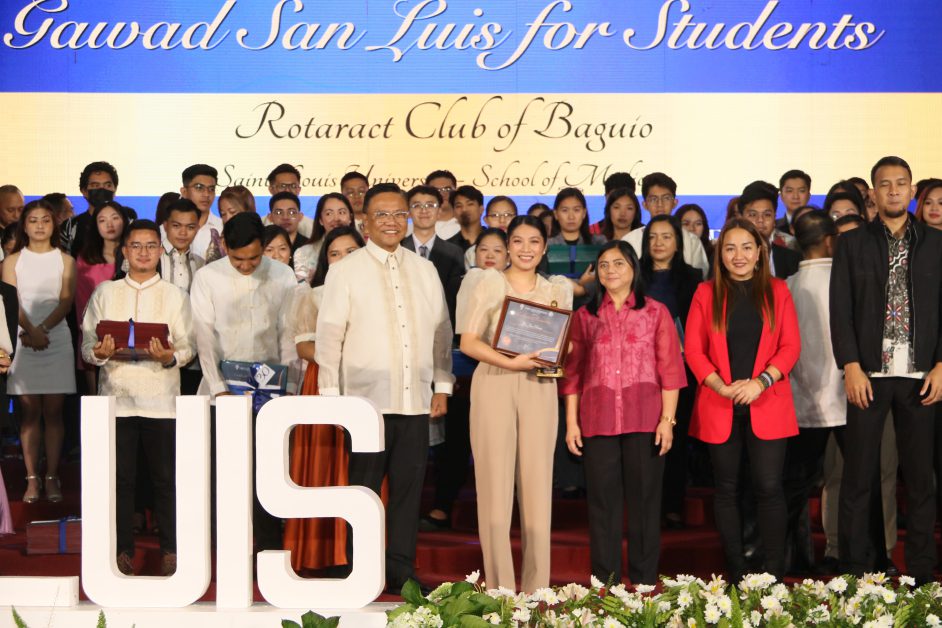 63 students were awarded for their exemplary achievements in their specific schools. Twenty-six students were from the Basic Education School, 11 from the School of Accountancy, Management, Computing, and Information Studies; 24 from the School of Engineering and Architecture; two from the School of Medicine, and one from the School of Nursing, Allied Health, and Biological Sciences.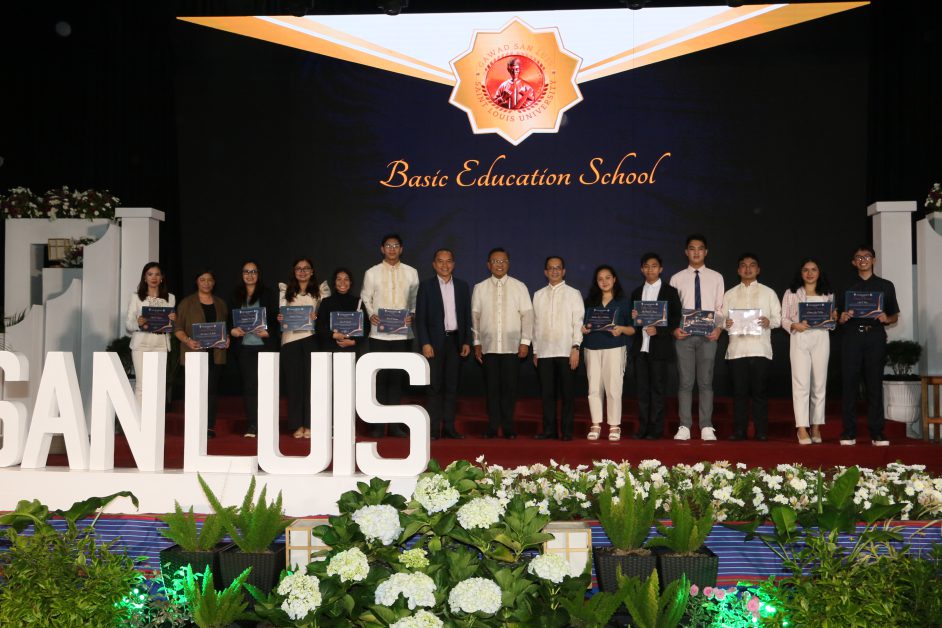 Much gratitude is due to SLU Father President Rev. Fr. Gilbert B. Sales, CICM; the Office of the University President, Gawad San Luis Awards Committee (Student Category), University-Wide Programs and Events Logistics Committee, the Parish Office, Center for Culture and the Arts Performing Groups, Basic Education School, CPMSD, Finance Office, School Dean's Offices, ERMCAA, Athletics and Fitness Center, SLU Saint Aloysius Gonzaga Parish, CICM-CMV, Printing Operations Office, Fab-Lab, and UNRIC.
The following are also acknowledged for their significant contributions to the success of this year's Gawad San Luis for Students:
Voice Talents: Mr. Josef Lopez and Ms. Jennifer Mostrales
Visuals: Ms. Lianne Carreon and Mr. Keven Allit
Stage Design: Mr. Bench Bacani and Dr. Teresita Ignacio
Gawad San Luis Coordinators: Mr. Allan Frank Silva, Mr. Delfin Tokyas, Dr. John Anthony Domantay, Mr. Jerus Magsino, Mr. Isagani Bandoc, Engr. Janry Garcia, Engr. Romsan Lopez, Mr. Alejandro Pablico, Atty. Yasmine Lee Tadeo, and the Office of Student Affairs and Services.