In response to the invitation of the City Government of Baguio through the office of the Hon. Levy Lloyd Orcales, two faculty members of Saint Louis University served as speakers and facilitators for the youth leadership training entitled, "Y-Build Baguio: Creating Leaders, Not Politicians," for aspiring youth leaders of Baguio City held last 19 August 2023, at the Saint Louis School, Inc. The five-day intensive leadership program aims to provide an effective and sustainable training framework for the future leaders of Baguio City. The said leadership training is the first premier leadership program organized by the Sangguniang Kabataan Federation of Baguio City.
Dr. Joselito C. Gutierrez, Executive Assistant to the SLU President, gave a workshop on "Navigating Challenges in Problem Solving and Decision Making for Youth Development." The workshop equipped the attendees to identify social issues and problems and mitigate them through the youth leaders' planned social engagement activities. On the other hand, Mr. Kurt Dizon, a faculty member of the Political and Social Science Department, discussed the topic "Harmony in Leadership: Mastering Conflict Management."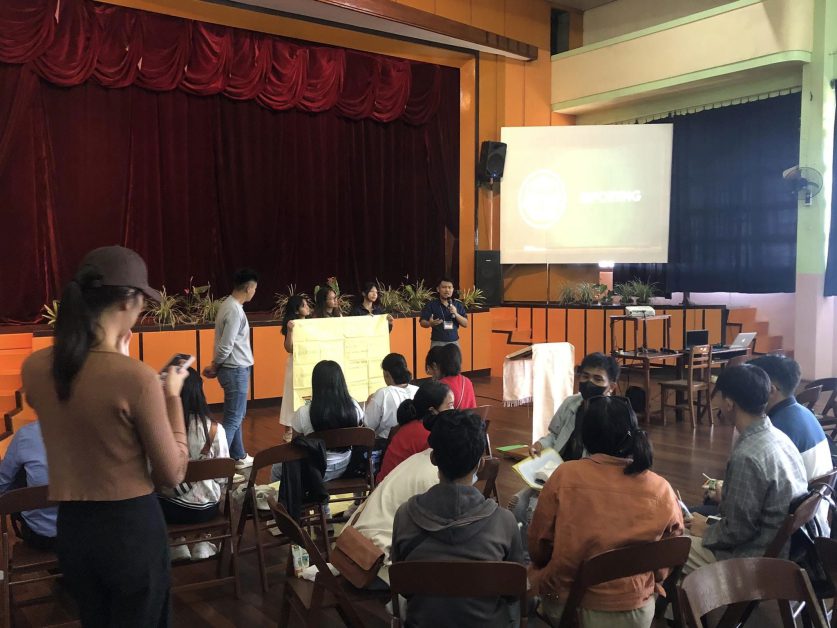 The Y-Build Program is composed of training and workshops that cover empowering dialogues on effective communication, policy-making, problem-solving, and decision-making processes and many more discussions that move to discover, appreciate, and develop the capacities of young leaders to become transformational leaders in their respective communities.
This partnership with the City Government of Baguio is in line with the CICM Advocacies on Justice and Peace by providing the attendees the necessary competencies to become active members of the society and promoters of peace and with UNSDGs 16 (Peace, Justice and Strong Institutio s) and 17 (Partnerships for the Goals).