by American Corner Baguio and the University Libraries Services Unit
Ms. Jennifer Anne J. Pascua, American Spaces Program Coordinator, Public Affairs Section of the U.S. Embassy in the Philippines visited American Corner (AC) Baguio from 24 to 25 August 2023 to give a session about elibraryUSA and Experience USA to the Louisian community. The one-hour session was done in two batches over two days to participants from the School of Teacher Education and Liberal Arts (STELA).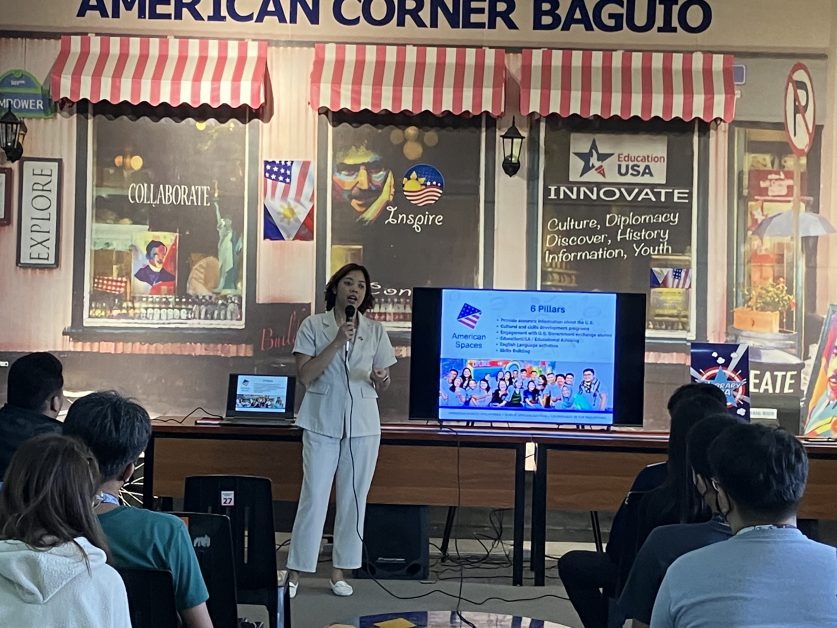 Aside from the elibraryUSA and Experience USA sessions with students, a meeting was held to talk about AC Baguio's future plans and proposed collaboration projects with the Peace Corps and the Regional English Language Office (RELO). American Corner also met with English Language Fellow (ELF) Holly Andrews.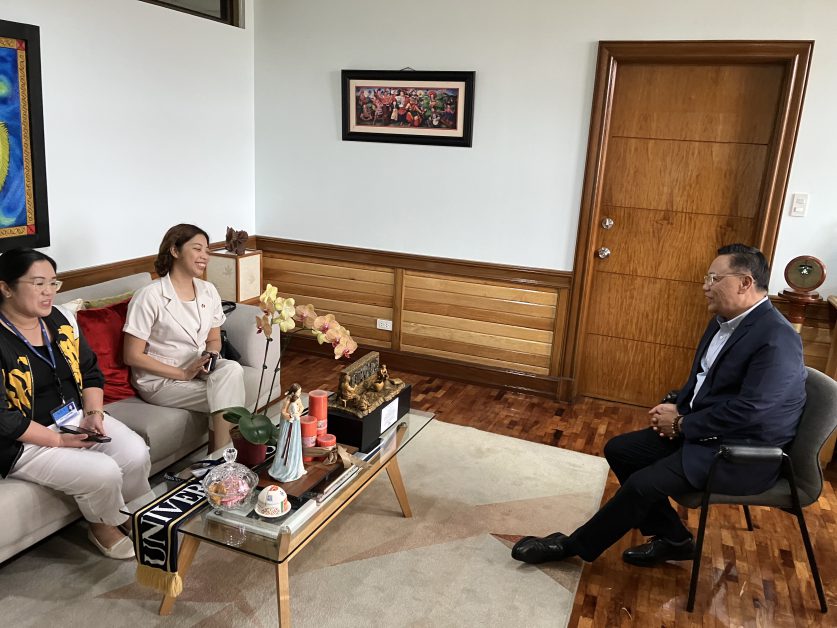 Among the highlights of the visit include a courtesy visit to SLU President Rev.Fr. Gilbert B. Sales, CICM, a meeting with English Language Fellow (ELF) Holly Andrews and Peace Corps volunteers Joshua Brown and Niko Jerosk, and an itinerary to the SLU FabLab, the SLU Museum for the Arts and Culture, the Baguio Museum, and Museo Kordilyera (UP Baguio).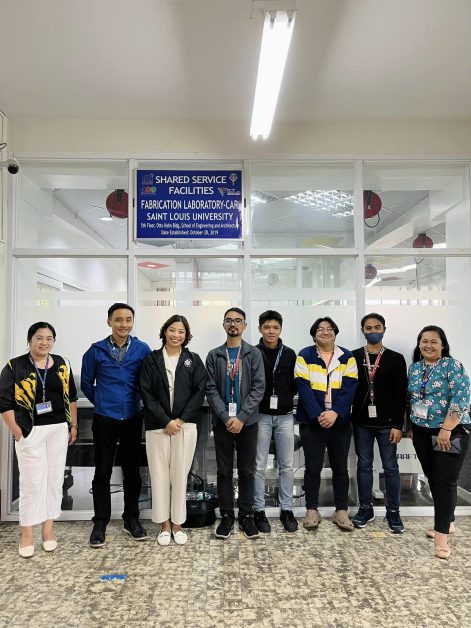 The American Corner Baguio, located at Saint Louis University, is a jointly-sponsored partnership between the Public Affairs Section of the U.S. Public Library Service. SLU is one of the 15 partner-universities in the Philippines. American Corner is a flagship program of the Thomas Jefferson Information Center of the US Embassy. Among the resources provided to partner-universities are books, maps, periodicals, audio-visual materials, and online databases on US society, history, and culture. It also aspires to promote cooperation between the US and its partner countries.