The Benguet Coffee Project (BCP) Cafe was officially launched on March 15, 2023, at the Saint Louis University Sacred Heart Medical Center.
The president of Saint Louis University, Rev. Fr. Gilbert B. Sales, CICM, graced the event with a blessing ceremony that was followed by the ribbon-cutting ceremony, joined by the University's Extension partner, Mr. Eli Natividad, BCP CAFE Operations Manager and Farm-to-Cup Director of Farm-to-Cup Philippines Association; Dr. Paul Quitiquit, SLU Hospital Director; Dr. Cecilia Mercado, Core Team Leader of the Benguet Coffee Project Extension; Ms. Charmaine P. Mendoza, CEOPO Director; and Dr. Richel Lamadrid, UNRIC Director.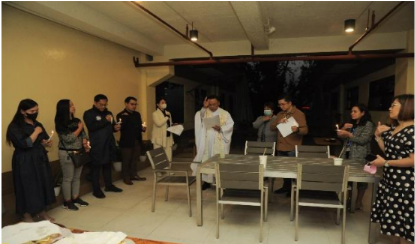 Also present were the Benguet Coffee Project Core Team members headed by Ms. Eliza Joyce Palaroan, SAMCIS Extension Program Coordinator of Benguet Coffee Project; SEA Dean Engr. Des Binwag and SEA Associate Dean Engr. Caroline B. Moncada, SLU-EHM Faculty, SLU-HTM Faculty, headed by Dr. Carmelita Amistad, Benguet Coffee Project Extension partners, friends, and supporters.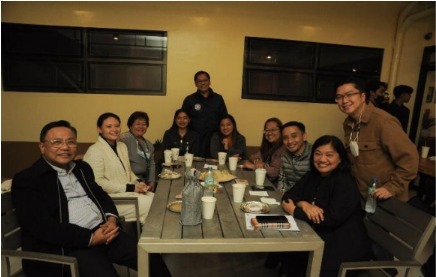 The Benguet Coffee Project Cafe is a realization of the vision of the Benguet Coffee Project Extension, a coffee farm to one coffee shop with the mission to uplift the lives of local coffee farmers by serving as an outlet for ethically sourced premium locally grown Benguet coffee.
More than just a 24-hour fully operational coffee shop, BCP Cafe serves as a Shared Learning Laboratory Space for Saint Louis University faculty, students, alumni, as well as coffee enthusiasts to further enhance their entrepreneurial and coffee science skills and as a creative space to exhibit local talents and painters' paintings from the Pasa-Kalye Group of Local Artists in Baguio.