by Remy Mae Consolacion, Stellaris
With the return of face-to-face classes at Saint Louis University, the School of Teacher Education and Liberal Arts (STELA) faculty frolics also took its place on the physical stage after two academic years of only remote activities. Now rebranded as STELAbration and with this year's theme STELAbration Beyond Borders, each STELA department showcased unforgettable performances s at the Prince Bernhard Gym on February 11, 2023.
True to the theme, each department represented a country inhabited by the Congregatio Immaculati Cordis Mariae (CICM) priests, brothers, and missionaries.
Representing Brazil and dressed in warm shades of reds, yellows, and oranges, the Languages and Communication and Philosophy Departments were first to perform. With dynamic and stirring dances, the performance heightened the excitement of the audience.
Next to perform was the Psychology and Social Work Departments, imitating famous anime shows in reference to Japan. With the faculty cosplaying as characters from Jujutsu Kaisen, Kimi No Nawa, and others, they put on a wittily-crafted show that related to students' experiences of failing grades.
Meanwhile, the Department of Political and Social Sciences took a different approach, narrating and portraying the history of the people of the Democratic Republic of Congo up to the arrival of the CICM priests through a dance. They ended their performance by holding up placards that shed light on social justice, diversity, women empowerment, and other social and political issues.
After which, the Department of Religion and National Service Training Program (NSTP) drew out laughs from the students with their comedic disclaimers and commenced their "Miss Unibers" pageant parody. Their pageant both highlighted the Cameroon candidate while also featuring the other countries represented by the other departments.
An exciting performance was then exhibited by the Physical Education Department, where they sported clothes with patterns to represent Indonesia. Finally, the Professional Education Department made their entrance dressed as pirates, in reference to the history of piracy of the Dominican Republic. They also highlighted Dominican Republic's candidate in the Miss Universe by exhibiting imitations of the clothes she wore in the pageant.
The show ended with the STELA faculty and the STELAbration production staff dancing together to celebrate the success of the event. President Rev. Fr. Gilbert Sales, CICM also graced the stage by the end of the show, with a message that gave credit to the people who made the event happen.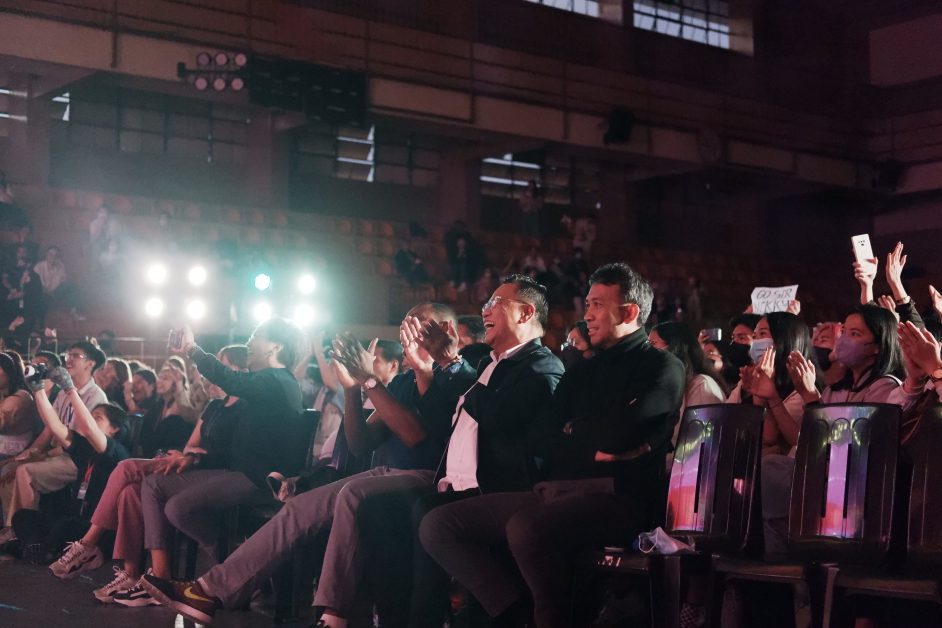 STELAbration is a yearly event that aims to enrich and identify the missionary disciplines of the different departments under its umbrella. It is a cultivating event that showcases the love for the arts.
STELAbration is also an initiative to generate funds for the activities of the School of Teacher Education and Liberal Arts. Despite the two-year pause, the production will hence be continued for the next years.