by: Jefferson Lagman & Sofia Ingrid, SEA
Engr. Jonalyn A. Kimpay, faculty of the Chemical and Mining Department under the School of Engineering and Architecture (SEA), was hailed as the Best Performer on Project Study in the recently held Community and Technology (CommTech) Program Global Engagement of the Institut Teknologi Sepuluh (ITS) Nopember in Surabaya, East Java, Indonesia on March 10, 2023. Eng. Kimpay was granted a full scholarship to the CommTECH Insight Camp 2023 by ITS with the direct supervision and encouragement of the ChEM Department and the school administration.
The CommTECh Program, established in 2012, aims to facilitate the opportunity to understand better ITS expertise in the application of technology in the community when visiting, discovering, and experiencing Indonesia's diverse experience in cultural and cultural heritage.
For this year, the CommTECH Insight Camp 2023 offered four sub-courses divided into two batches. The first batch was conducted from January 26, 2023, to February 6, 2023; the second batch started on February 27, 2023, and concluded on March 10, 2023. One of its sub-courses, sub-course D, was under the supervision of the Department of Environmental Engineering, that dealt with the course "Municipal Air Pollution Control from SDGs Perspectives: How to deal with it."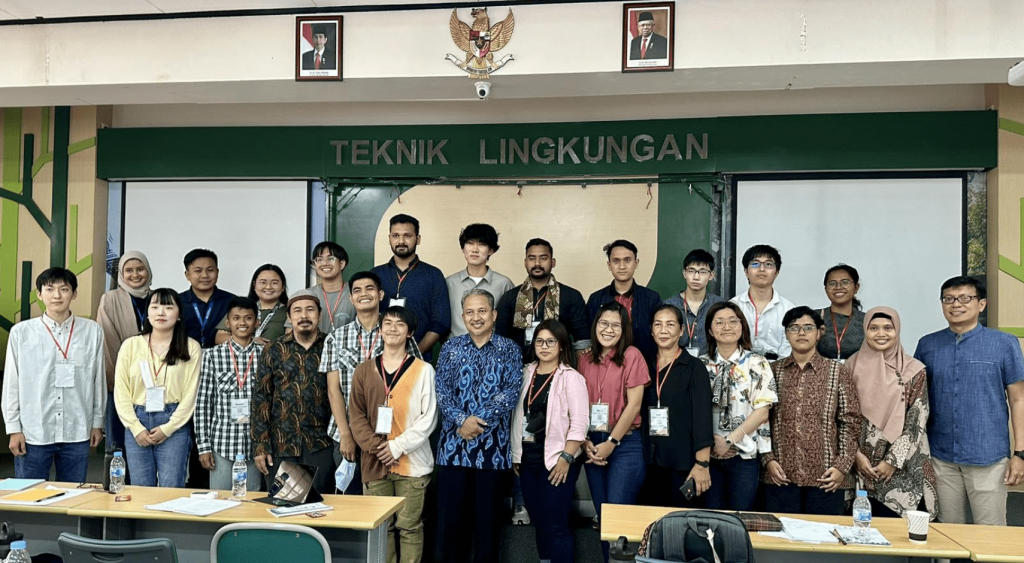 In addition, the sub-course also focused on the different practices in some of the kampongs (villages) in the city of Surabaya including the technical know-hows involving solid treatment facilities, mangrove forests, and environmental laboratories.
Participants were grouped and given assessments in the form of projects. These projects were presented and evaluated by a panel of reviewers where Engr. Kimpay's group emerged as the Best in Performance in Project Study.