As part of the Women's Month Celebration, the Psyche Society conducted a fellowship and gift-giving program at the Bureau of Jail Management and Penology- CAR (BJMP-CAR) female dormitory last April 23, 2023, in response to the need to amplify hope and ease the feelings of loneliness amongst women in a correctional institution, particularly those that are rarely or not visited.
To officially start the program, one of the warden staff welcomed the organization and extended their utmost gratitude in her opening remarks. This is immediately followed by praise, worship, and fun mini-games, allowing for effortless interaction between volunteers and Person Deprived of Liberty (PDLs). After sharing some laughs, a fellowship took place where volunteers were given the opportunity to have "kwentuhan" sessions with the PDLs. They talked about their hobbies, their plans for returning to their families, and some "chismis" in between.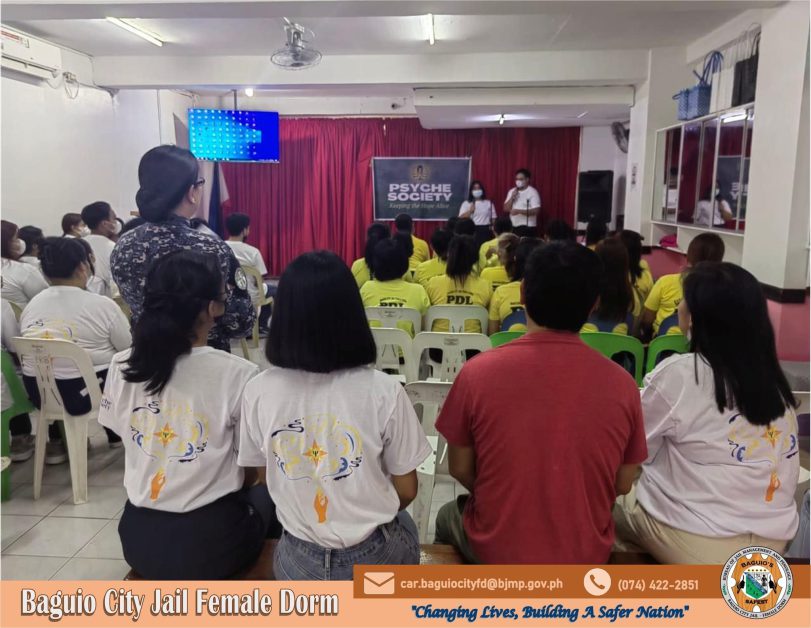 PDLs then suggested having group presentations after the fellowship in which everyone actively participated. Some groups showed their dance moves, while others expressed their emotions through a song. The spontaneity did not stop there when one of the PDLs suggested dancing "Sitsiwi," which was joined by everyone. The hall was filled with laughter and cheers as most PDLs showcased their confidence and danced in the middle of the circle. Afterward, two volunteers serenaded the PDLs, and in return, they sang a song for the volunteers to express their gratitude. Before concluding the activity, volunteers handed the hygiene kits and letters of encouragement to the PDLs and bid them farewell.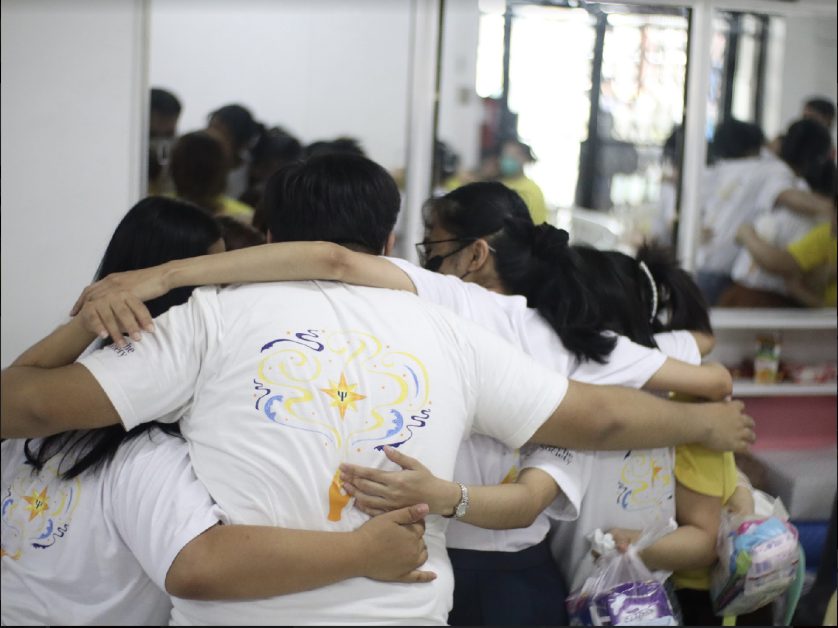 As the activity allowed interaction between student volunteers and PDLs without prejudices and biases, it fulfilled SDG 10: Reduced Inequalities and SDG 5: Gender equality in tandem with the CICM advocacy of Integrity of Creation.  The activity promotes SDG 3: Good Health and Well-Being through the hygiene kits, as physical health is one step toward achieving holistic well-being. Finally, SDG 16: Peace, Justice, and Strong Institutions, as well as Justice and Peace advocacy, were successfully implemented together with SDG 17: Partnerships for the Goals because the activity required a strong partnership and constant communication between Psyche Society and BJMP-CAR personnel to make it successful, reflecting strong interpersonal relationships among participants that elicit compassion and service that each individual deserves.