Through the leadership of Rev. Fr. Gilbert Sales, SLU President and PEAC-CAR Regional Program Director, Saint Louis University hosted the PEAC face-to-face regional rollout of the 2023 In-Service Training for Junior High School teachers from July 3 to 5, 2023, at the SLU Laboratory High School, Senior High School Building, Navy Base Campus.
SLU opened its doors to the 31 JHS trainers and 509 Junior High School Teachers during the PEAC In-Set Training. As the host of the In-Set Training, collaboration with the academic community is strengthened, which aligns with United Nations SDG 17 Partnership for the Goals.
The Professional Regulation Commission specifies that the JHS INSET is offered in two tracks: Regular and Advanced. The Regular Track includes ten additional subjects, and the Advanced Track covers five. Due to concerns about learning loss during national school shutdowns and widespread use of remote learning, the INSET program for Junior High Schools in 2023 aims to provide teachers with a system for implementing learning recovery in their schools.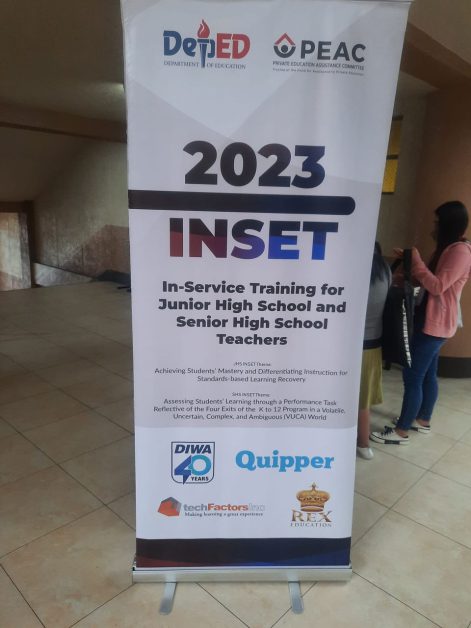 Through this system, and in line with SDG 4 Quality Education, teachers will gain skills that enable them to analyze data about students' performance, identify gatekeeping or power standards and competencies, utilize research-based interventions that facilitate learning recovery and ensure mastery, design differentiated learning materials for various levels of student achievement, and prepare a standards-based learning recovery plan.
Teachers will also learn how to evaluate their plans, instructional materials, and assessments in line with the 2018 Certification Assessment Instrument (CAI). Such a comprehensive training program of the PEAC 2023 In-Service Training covers the CICM advocacy of Justice, Peace, and Integrity of Creation (JPIC), ensuring quality education for all.
PEAC co-implements the INSET under the Government Assistance to Students and Teachers in Private Education (GASTPE) program of the Department of Education. Rooted in the CEAP JEEPGY Advocacies on Justice and Peace and Engaged Citizenship, Saint Louis University actively contributes to society through its direct involvement in leadership, interactions with the academic community, and, most of all, taking part in the responsibilities within the community as a missionary and transformative educational institution.