By: Andrea Pauline Hirang, SLU Communication Society | Photos by France Maniago, Stellaris
Smiles were beaming at the Saint Louis University (SLU) Burgos Conference Hall as SLU welcomed with open arms exchange professor Dr. Phil Yudi Perbawaningsih of Universitas Atma Jaya Yogyakarta (UAJY). The Welcome Program and Research Collaboration Meeting, held on 24 August 2023, saw through a display of talents and warm exchanges, marking a new phase in the strengthening partnership between the two educational institutions. The two-hour engagement included discussions on research opportunities marked by optimism by all student and faculty participants.
Among those who graced the event include Dr. Joselito Guttierez, Executive Assistant to the SLU President; Dr. Grace P. Carrido, Director of the Office of Global Relations and Alumni Affairs; Dr. Stephenie O. Busbus, Institutional Effectiveness and Recognitions Chair of the Office of Institutional Development and Quality Assurance and Graduate Program Coordinator of SLU School of Advanced Studies; Dr. Mary Pauline Namoca, Dean of the School of Teacher Education and Liberal Arts (STELA); Dr. Teresita Ignacio, Associate Dean of STELA; and professors from the LangCom Department. Also introduced at the event are soon-to-be-deployed exchange students Emmanuel Gonzales and John Erick Cortez.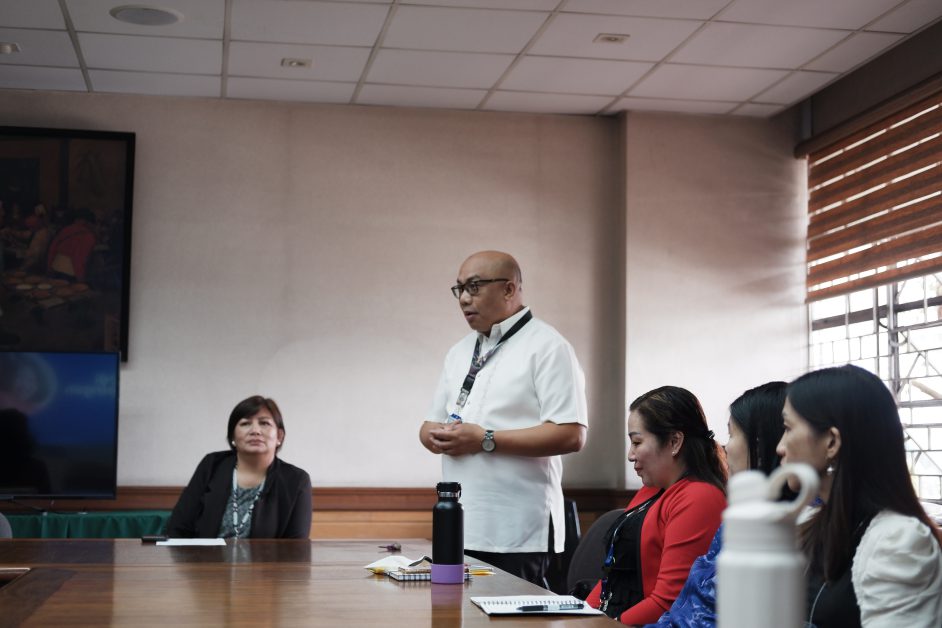 Dr. Marinel Piamonte, the Head of the Languages and Communication Department Head; Dr. Janet S. Tibaldo, the incoming exchange professor for UAJY; Jocelyn S. Amadeo and Kaye Leah C. Sitchon, Languages and Communications Instructors for the BA Communication Program were at the forefront of the event program relating to the international exchange, alongside BA Communication student interns.
The welcome program and collaboration meeting commemorates the first student exchange after the global pandemic and the decade-long tradition between SLU and UAJY. The endeavor is also aligned with United Nations Sustainable Development Goals 4 (Quality Education) and 17 (Partnerships for the Goals); the CEAP JEEPGY values of Youth Empowerment and Engaged Citizenship; and CICM Advocacy of Justice, Peace and Integrity of Creation (JPIC).