Saint Louis University – School of Law through its legal aid office, Chief Justice Manuel V. Moran Community Legal Assistance Office (CJMM CLAO), represented by Dean Jerico G. Gay-ya and Atty. Victoria P. Dines, continues its goal to protect rights and inspire lives by partnering with the Philippine Earth Justice Center (PEJC) in its project on "Mainstreaming Environmental Justice through Green Legal Clinics in the Philippines". The project aims to enhance the capacity of law schools' legal clinics in terms of addressing environmental issues within their respective communities.
To mark the second year of the project, different law schools and legal aid clinics gathered in Parklane Hotel, Cebu City from 28-30 August 2023 to discuss the consortium's campaigns all throughout the years, from protecting Benham Bank as a marine resource reserve in 2018, ending commercial fishing in municipal waters by 2023, to its current project of restoring and protecting Mangrove Forests by 2025.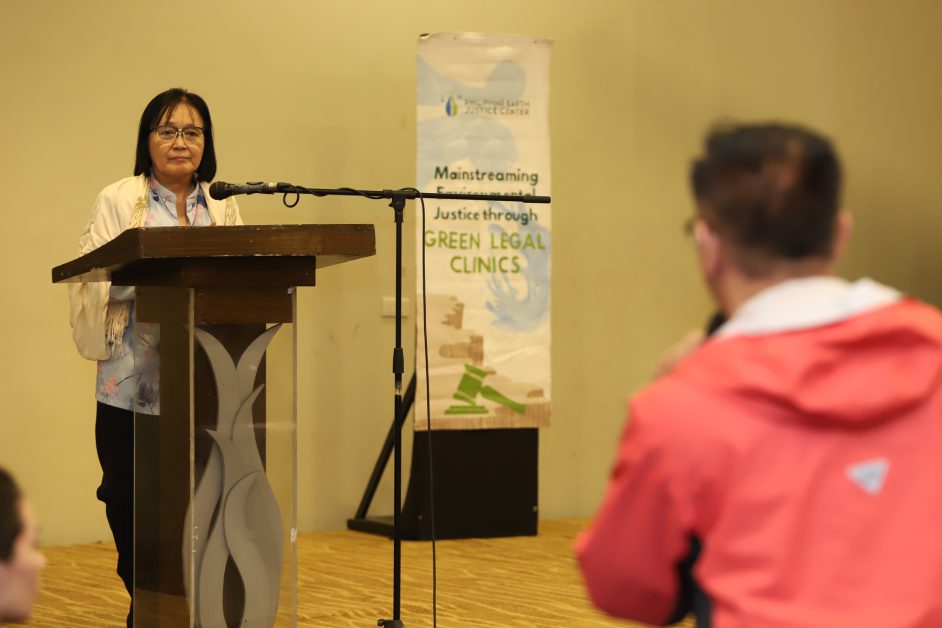 Some of the fruitful and impactful discussions in the event include the keynote address of Commissioner Albert de la Cruz from the Climate Change Commission on the role of green legal clinics in mitigating the impacts of climate change and a background on the environmental litigation in the Philippines by Atty. Gerthie Mayo-Anda, Executive Director of the Environmental Legal Assistance Center (ELAC). There was also discussion on the importance of the collaborative work of the government with other stakeholders in the development of environmental policies and the role of green legal clinics in the Clinical Legal Education Program (CLEP) implementation. The three-day event capped off with the strategic planning and building a roadmap of the Environmental Law Clinics.
Being one of the fifteen (15) Green Legal Clinics here in the Philippines, CJMM CLAO of the Saint Louis University – School of Law is committed to conduct numerous capacity-building activities involving the Environmental Code of Baguio City and other environmental laws. Truly, the power of law is necessary to create a lasting impact and drive systemic change to protect the planet and all its inhabitants.