Last October 17 to 20, 2022, Dr. Joselito C. Gutierrez, the Executive Assistant to the President, attended the 9th ASEAN University Network-Quality Assurance (AUN-QA) Training Course for Accomplishing Programme Assessment (Version 4.0) held in Bangkok, Thailand. Mr. Hector Martin, the Institutional Development and Quality Assurance (IDQA) Officer, also attended the training series held on May 2-23, 2022 through AUN's online platform.
This year's 9th AUN-QA Training Course for Accomplishing Programme Assessment, or Tier 1 Training Batch 9, involved over thirty participants from six countries: Cambodia, Malaysia, Singapore, Thailand, the Philippines, and Vietnam. Across ASEAN, more than two hundred participants participated in eight online training sessions in 2022.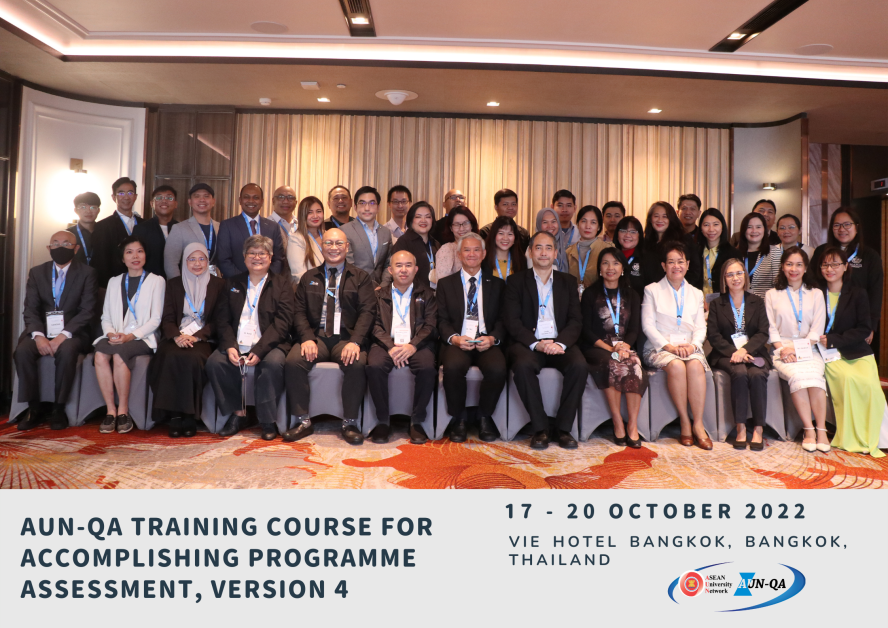 Tier 1 Training for AUN-QA complies with the highest standards for training effectiveness and efficiency. Upon completion of the training, participants will be able to identify the components of a quality assurance ecosystem. In addition, they will use the 4As Iterative framework to implement the AUN-QA programme framework and interpret the AUN-QA programme assessment model, its criteria, and requirements. Furthermore, they can perform an AUN-QA program assessment and prepare an AUN-QA self-assessment report for program assessment based on the gaps identified.

Dr. Gutierrez and Mr. Martin's attendance at this training course is in line with the university's strategic objective to ensure SLU's excellent institutional reputation is recognized by the global community through the assessment to be given by the AUN-QA. SLU already submitted pertinent documents in the AUN-QA for associate membership.