by Arjim V. Tagnipis, President, Young Entrepreneurs' Society
In partnership with the outreach program of the Community Extension and Outreach Program Office (CEOPO), the Society of Integrated Commercians for Academic Progress (SICAP) and Rated: Production Guild (RPG) collaborated and contributed to Project CARE for Loc-ong. The organizations started the donation drive on April 26, 2023, through online and physical means by setting up a booth and gaining eighteen donation transactions by selling Ice Toppers.
An agreement between the owner of the said food and heads of the organizations incurred ₱0.00 expenses. For every cup sold, ₱5.00 shall be the income of the organizations directly forwarded to the accumulated cash donations. The total accumulated amount from April 26 until May 5, 2023, was given to the Community Extension and Outreach Program Office (CEOPO).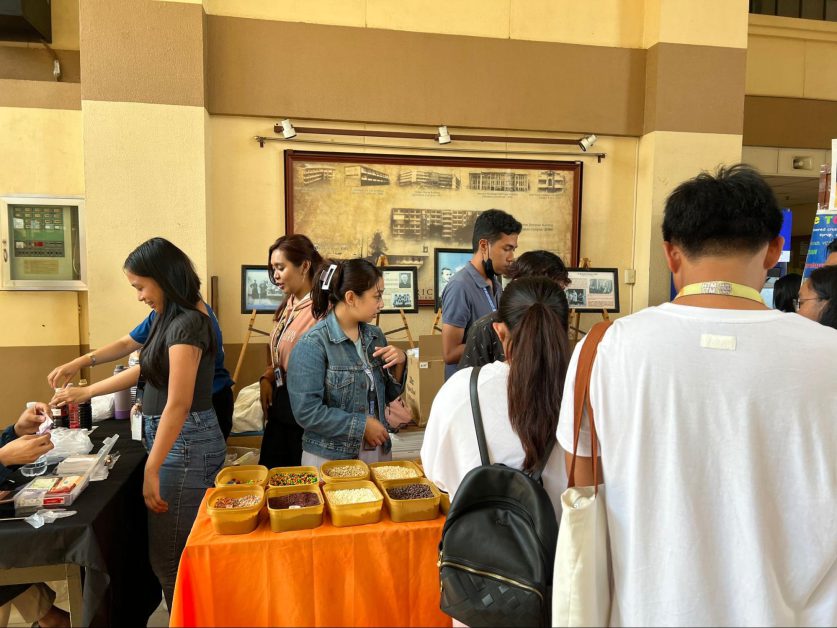 The donation drive achieved three sustainable development goals: SDGs 1, 3, and 10. With SDG 1 – No Poverty and SDG 10- Reduced Inequalities, the event uplifted those affected by the massive fire in our neighboring town of Bontoc. To help assist and aid these good families from falling into poverty, the activity opened doors to willing students and donors to lend a helping hand for the community's recovery. For SDG 3 – Good Health and Wellbeing, coordination is currently being done with the Community Extension and Outreach Program Office in the use of collected donations to prioritize the health and well-being of the affected families.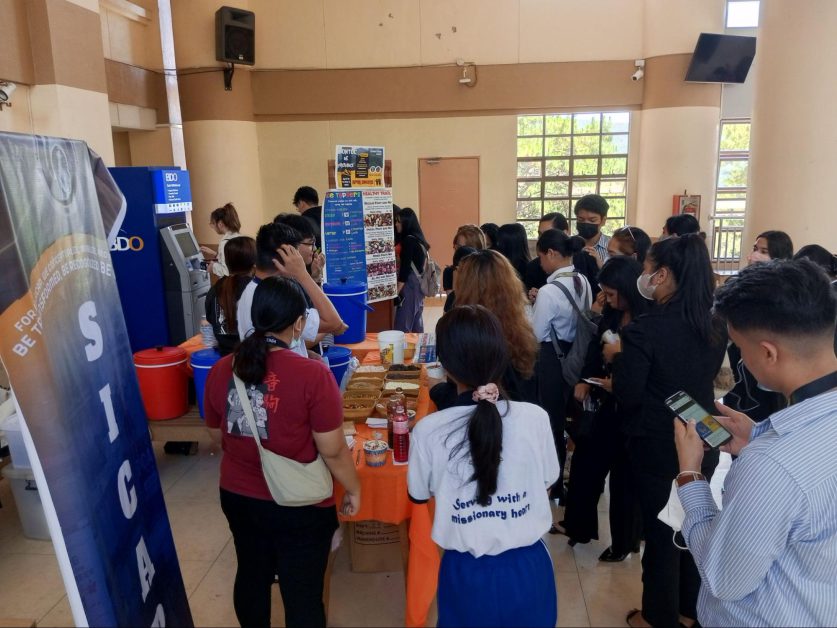 Project CARE aligns with the CICM Advocacies on Justice and Indigenous People's Advocacy. To promote Justice, the program reached out to places most needing missionary presence. During times of calamity, justice equates to extending a helping hand to our neighbors, especially now that many families are displaced, and some are in mourning. To promote Indigenous People's Advocacy, the program shows that it highly values Loc-ong's culture. The collaborative partnership joined the academic community in practicing ob-obbo or binnaddang by extending prayers and efforts through this activity toward the affected families and individuals of Bontoc.