The Saint Louis University Basic Education School (BEdS) Community warmly welcomed the school administrators of Junshin Gakuin Junior and Senior High School of Himeji, Japan, during a two-day visit on 17-18 September 2023.
Led by SLU President Rev. Fr. Gilbert B. Sales, CICM, the encounter was in line with the ongoing developments for academic collaboration and partnership between the two CICM schools.
The delegation from Junshin Gakuin was led by the Chairperson of the Board of Trustees, Rev. Antonius Harnoko, CICM; along with school Principal, Mr. Yufi Fujimura; and Vice Principal, Mr. Yoshiki Mifune.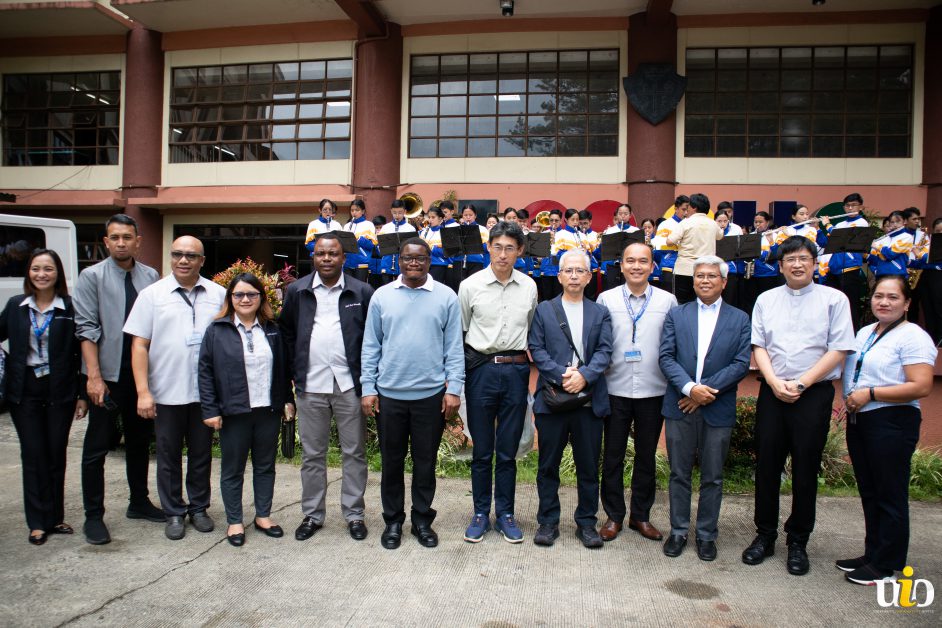 Junshin Gakuin is a Catholic school for boys that provides integrated middle and high school education, located in a prime location overlooking Himeji Castle. The school provides education based on Christian values with the goal to develop "outstanding individuals who can contribute to society intellectually and become leaders in society."
The developing partnership between SLU and Junshin Gakuin opens opportunities to enrich the lives of students, faculty, and the broader global communities of both institutions.