by Michelle Diego Ambloza, SLU Section Head Librarian
Through the collaboration between American Corner Baguio and the Quick2Game Team, a Quick2Game Session was held at American Corner Baguio, Saint Louis University on 15 September 2023. About 40 students from Saint Louis University Laboratory High School-Junior High and Senior High schools participated in the event.
Quick2Game is a gamified learning program created for junior and senior high students that aims to improve their English skill and build networks among fellow learners.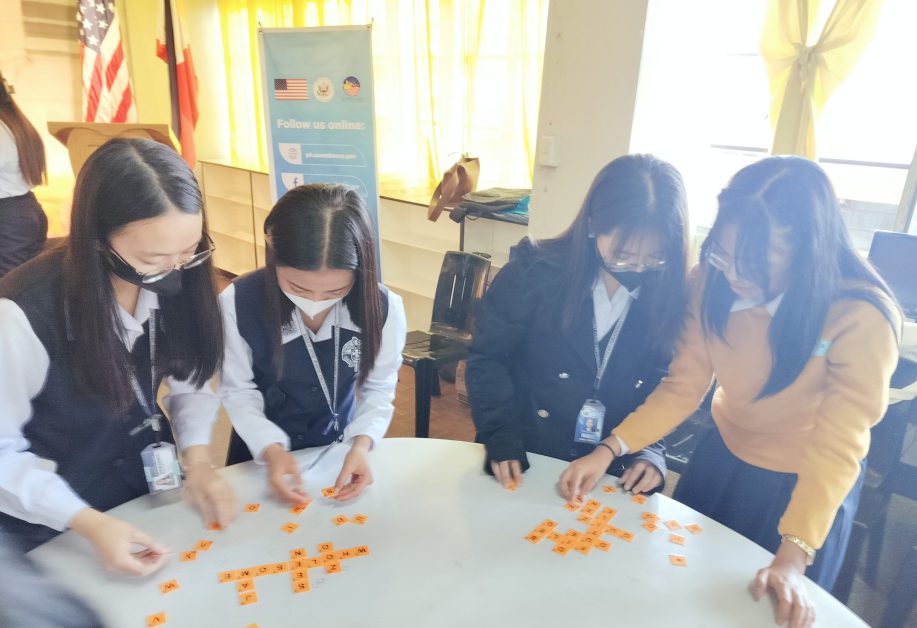 What is Quick2Game?
Quick2Game was created by Luis Rico Gutierrez, a board game enthusiast and the Head of the City Youth and Sports Development Office. It is played by two to four players in which 128 tiles are placed in the center of the table that challenges fast and strategical thinking and intelligence. At the beginning of the game, each player draws 10 letters face down. Succeeding draws are two letters until all tiles are taken. Players create words crossing, vertically or horizontally. The words must be defined in a standard English dictionary.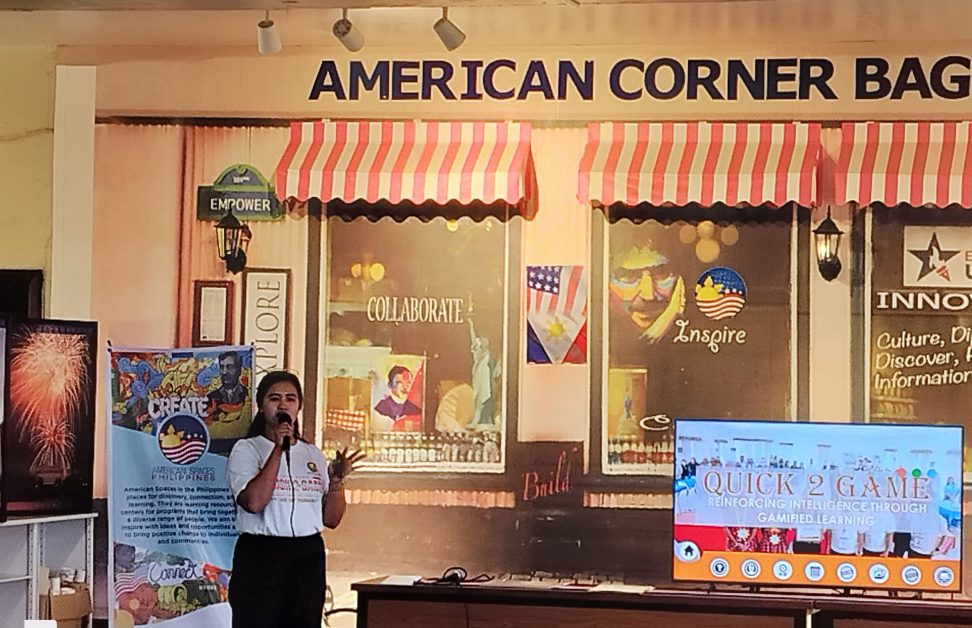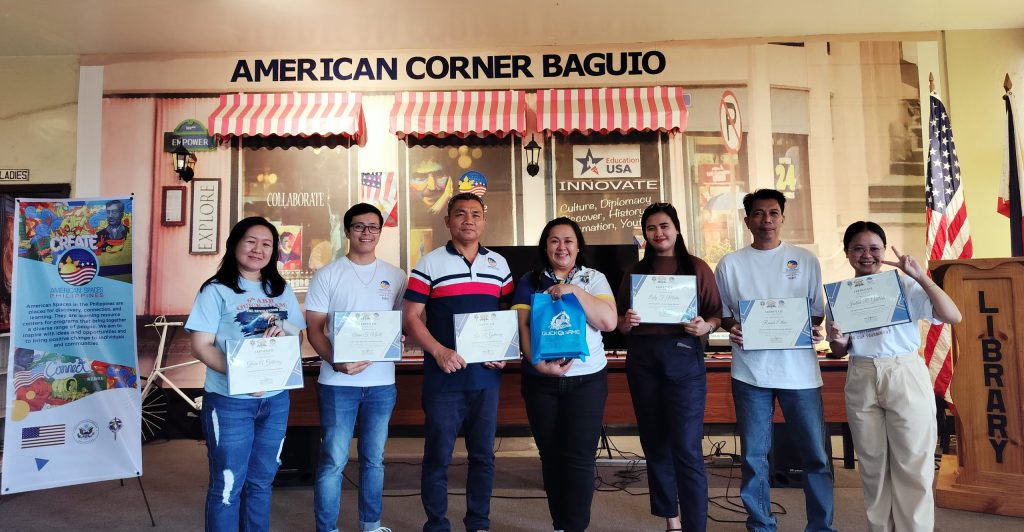 The Quick2Game team organizers are:
Luis Rico Gutierrez, Quick2Game Creator
Grace Antonio Gutierrez
Lesly Franco Mialin, Project Secretary of Quick 2 Game, Literacy Program
Justine Remo Gallera
Ramir Ellar
Arvin Noble
The winners for Quick2Game are:
Champion: Richard W. Guibac and Cheska Marie R. Soriano of SLU-LHS Senior High School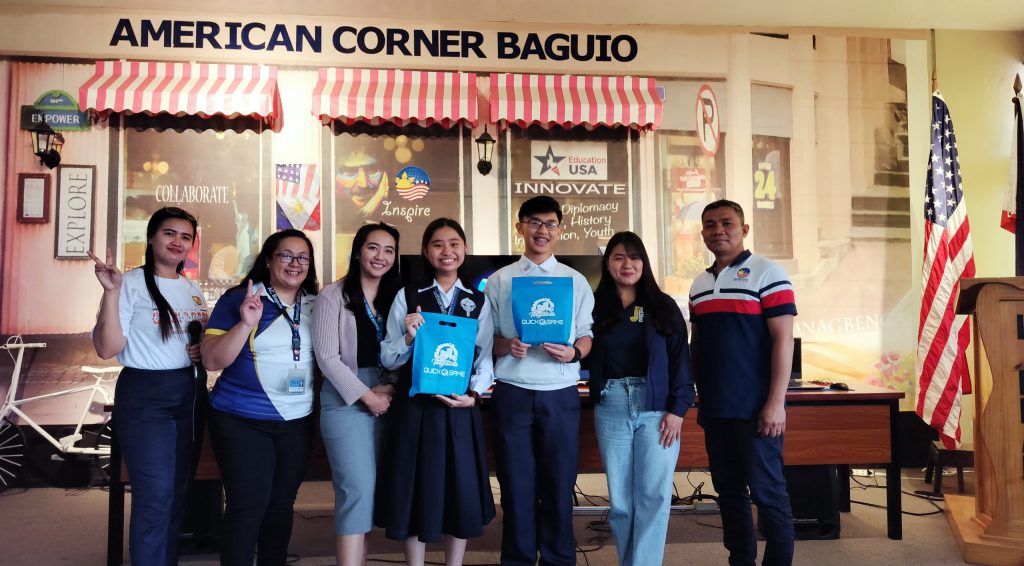 1st Place: Nicole Dyquiangco and Kayle Bulwayan of SLU LHS Senior High School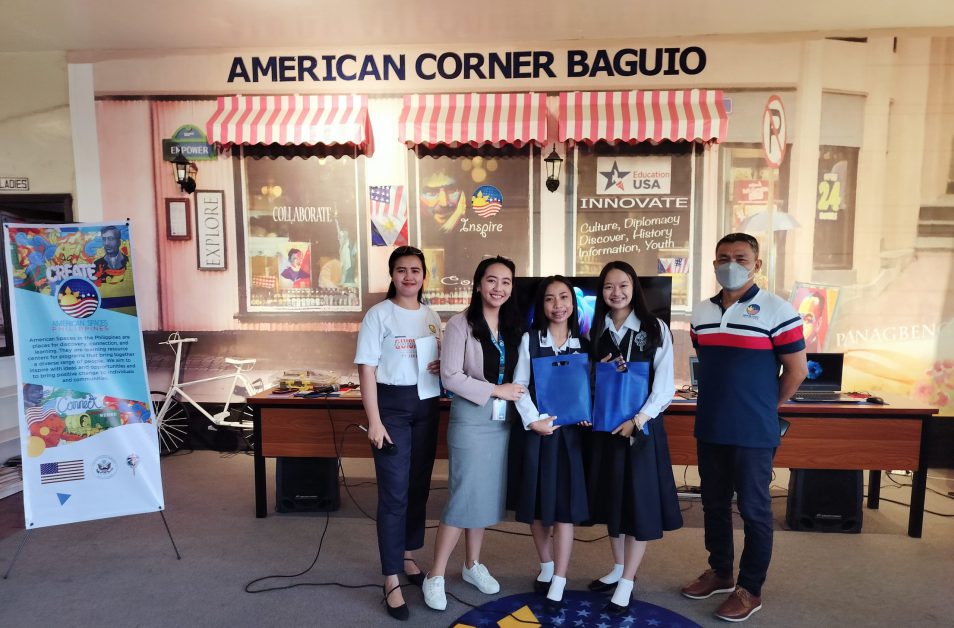 Quick2Game: Helping Filipino Learners Build Competencies
The Filipino learner is lagging behind his Asian counterparts when it comes to reading and writing. According to the World Bank, only 10 to 22 percent of Grades 4, 5, and 9 students in the country posted scores at or above minimum proficiency in International Large-Scale Assessments (ILSAs) such as the Program for International Student Assessment (PISA). – Business World, 2020
Many students find it difficult to read and comprehend due to a lack of vocabulary and interest because many children in this generation have lost interest in reading books and spend the majority of their time on social media and online games. As a result, the vocabulary of children do not develop as it should. With the help of Quick2Game, young learners are able to improve their English skills and competencies, such as grammar, reading comprehension, and vocabulary-building.