Dr. Teresita D. Ignacio, Associate Dean for Teacher Education, represented Saint Louis University at the by-invitation SEA-Teacher Student Exchange Summit in Bangkok, convened by SEAMEO, on March 21-22, 2023, in the Avani Hotel, Sukhumvit, Bangkok, Thailand.
The project is primarily intended for third or fourth-year pre-service student teachers to conduct their practicum in the participating Southeast Asian countries, with the following goals in mind:
To help pre-service student teachers improve their teaching abilities and pedagogy.
To encourage pre-service teacher candidates to practice their English;
To provide pre-service student teachers with a broader regional and global perspective; and
To introduce future teachers to a variety of teaching and learning situations and opportunities, as well as the importance of flexibility.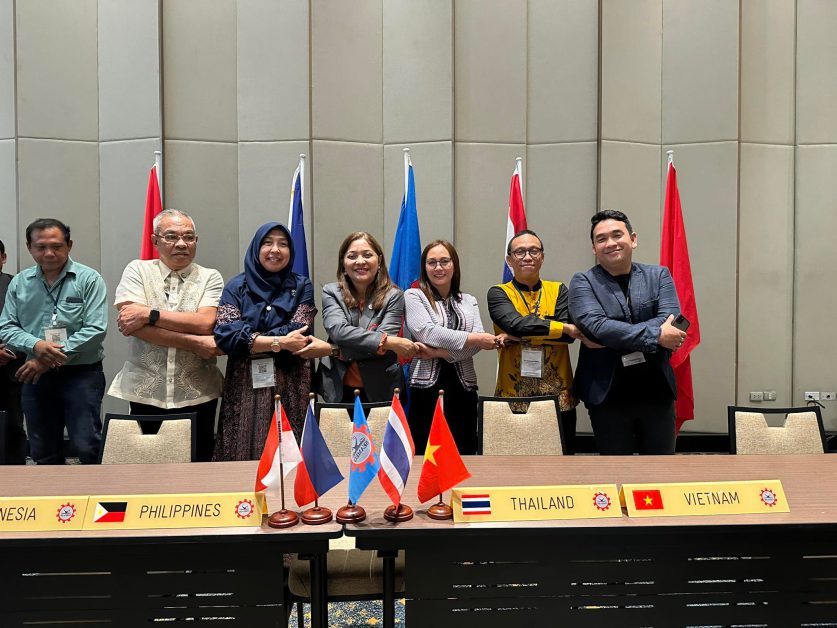 While the primary goal of the summit was to help participating universities find partners for the exchange student program, Dr. Ethel Agnes Pascua-Valenzuela, Director of the SEAMEO Secretariat, encouraged all representatives to look into other projects that could promote quality education, such as exchange faculty and collaborative research. In this regard, Saint Louis University was able to form an initial partnership with eleven universities, namely: Universitas Nusa Cendana, Kupang; Universitas Halu, Oleo, Kendari; Universitas Lampung, Bandar, Lampung; University of Bengkulu, Bengkulu; Universitas Ahmad Dahlan, Yogyakarta; Chiang Mai Rajabhat University; and Chiang Rai Rajabhat University.