by Medical Outreach Missions Fellowship Initiative  (MOMFI)
The Medical Outreach Mission Fellowship Initiative (MOMFI) traveled to Pudoc West Tagudin, Ilocos Sur, on July 15, 2023, at the invitation of the Saint High School Batch 1990 initiated by Dr. Maria Veronica Narcise. The Momfians traveled through rain and tough terrain to Pudoc West Integrated School to respond to the local community's needs on health and wellness. This outreach initiative assisted 124 adults and 48 pediatric patients.
Under the supervision of Dr. Robert Tolentino, MOMFI faculty adviser, MOMFI medical student volunteers and honorary members delivered free medical consultations and patient education. In addition, through the guidance of Dr. Emerson Benedito, the medical outreach team provided free circumcision to 64 young men and soon-to-be teenagers in the local area.
Other services such as free medicines, ear washing and flushing, and visual acuity testing were provided to the community to aid ease and ensure the treatment plan. Dr. Leonor Benedito conducted maternal and prenatal evaluations on expectant ladies. The Ob-Gyne department was also able to provide free milk and bimanual examinations.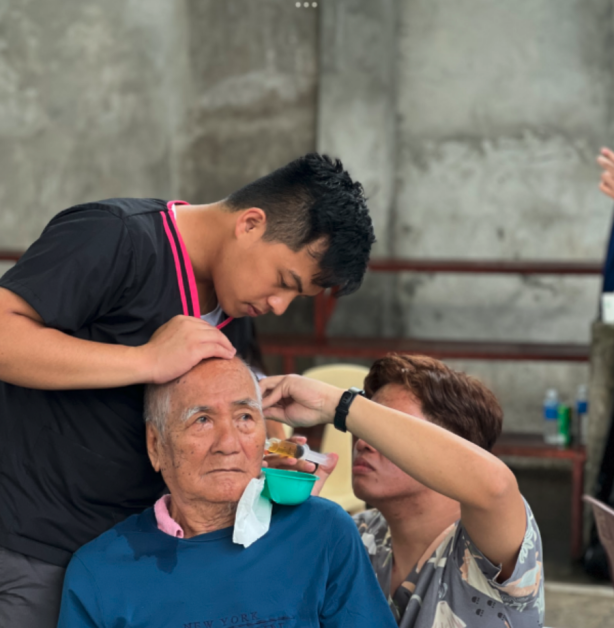 MOMFI also gave evangelization and primary health care education to the locals of the area under the direction of Dr. Romeo Abiog to provide holistic treatment.
This outreach mission emphasizes SDG 3 (Good Health and Wellbeing), SDG 10 (Reduced Inequalities), and SDG 17 (Partnerships for the Goals). Furthermore, as a CICM missionary, this activity represents the CICM advocacies for Justice, Peace, and Integrity of Creation Integrity, as well as Indigenous Peoples Advocacy.