In a joint effort to promote community health and well-being, the Rotaract Club of Saint Louis University School of Medicine (SLU SOM) partnered with Rotary Passport International Germany District 1841 and Barangay Dontogan to conduct Oplan Tuli 2023, a circumcision drive held at the Barangay Dontogan Hall. A total of 44 children and one adult availed of the free surgical services, which included take-home medicines.
The outreach initiative extended its services beyond Dontogan and gathered patients from nearby barangays like Atab, Apugan, Sto. Tomas Proper, Irisan, and Bakakeng Central. The supervision of Dr. Brenda Lee A. Villanueva and Dr. Karla Anjeli A. Villanueva ensured the smooth execution of the circumcision drive, and emphasized the importance of providing essential healthcare services to the community.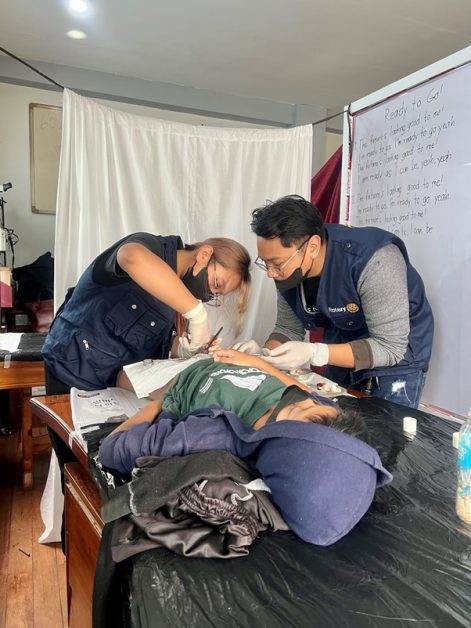 The barangay staff, led by Hon. Renato P. Boncog, played a crucial role in effectively facilitating the seamless flow of the activity. Additionally, the event fostered a sense of community and generosity through the snacks, food, and coffee shared among the working teams and members of the local community.
The circumcision drive was a commendable initiative that provided free and accessible surgical services to children and adults in need. It was also a valuable opportunity that raised awareness of the importance of circumcision and promoting public health.
Oplan Tuli 2023 was aligned with United Nations Sustainable Development Goals 3 (Good Health and Well-being) and 17 (Partnership for the Goals).